---
Hawaii was described by Mark Twain as "the loveliest fleet of islands that lies anchored in any ocean".
It is a very popular tourist destination known for its scenic beauty and beautiful beaches. Hawaii is the perfect place for kayaking, biking, hiking, swimming, sailing, and relaxing.
Let us have a look at what to pack for Hawaii.
What to Pack for Hawaii? List of 30 Essential Items
Preparing and packing for any trip is a very strenuous task and especially if one is travelling with family and kids.
Hawaii is all about beaches where there is no need to pack the entire closet. Being tropical destination cotton and quick-drying clothes are better than jeans and flip-flops are way more useful than heels or formal shoes.
No one wants to forget an essential item or document before starting on a journey.
Here is a compilation of a list of essential items for "What to pack for Hawaii "so that you can enjoy the glorious weather without carrying the burden of too much luggage.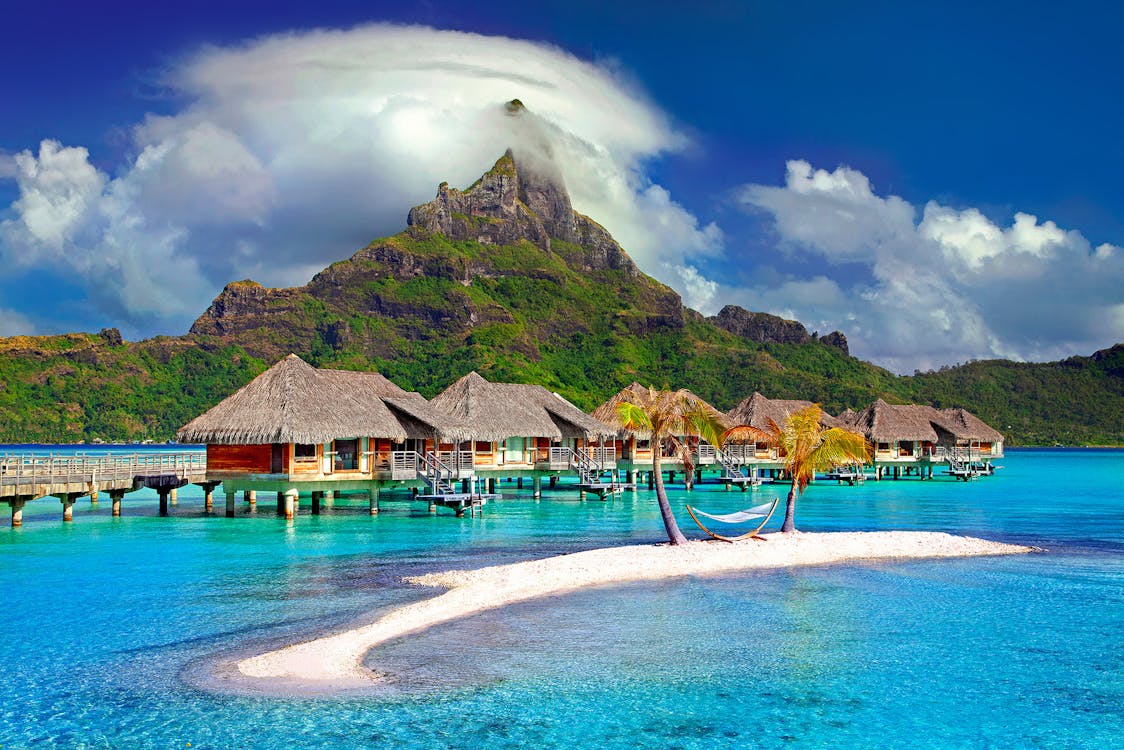 Travel Insurance For Hawaii
Travel Insurance for Hawaii is not compulsory but is highly recommended for protection against unforeseen circumstances.
The insurance may include baggage damage or loss, injury or illness while travelling, unforeseen weather conditions, disruptions, and delays due to mechanical issues.
Visitors may buy Comprehensive Travel Insurance that includes all of the above protections.
Virtual Private Network(VPN)
Virtual Private Network or VPN gives you greater freedom and the advantage to use the internet safely while travelling.
This is considered many to be a very useful thing in the "what to pack for Hawaii" list.
VPN gives privacy, and access to geo-restricted content from anywhere avoids bandwidth throttling, stays secure and safe in any country, saves money on a variety of services, and safely access public wi-fi with a secure connection.
Backpack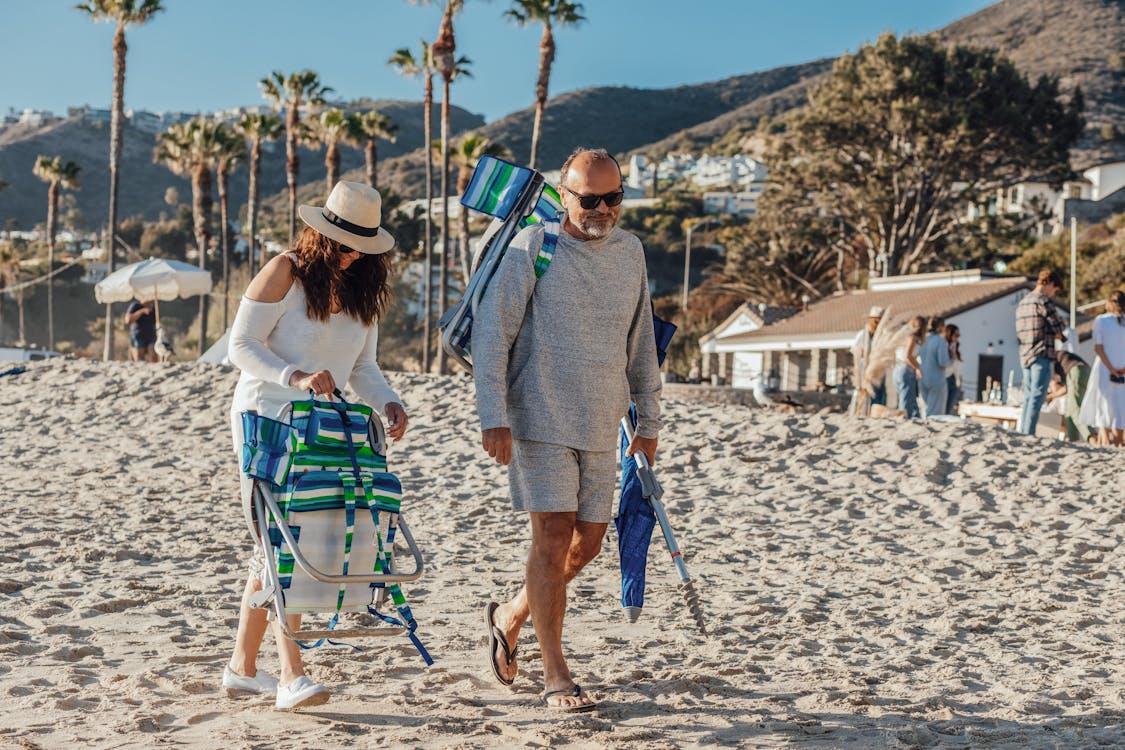 Before travelling to this beautiful destination one needs a perfect backpack to pack all essentials. Investing in a beach backpack is anytime better than an ordinary backpack.
A specialized beach backpack is weather and water-resistant and has many pockets to keep various things and many also have a section to keep food and drinks cool for longer.
The size of the backpack depends on whether one is travelling alone or with family.
People may choose from foldable beach bags, mesh backpacks, and backpacks with the cooler facility. The Backpacks are a must in the 'What to pack for Hawaii' list.
Reusable Water Bottles
It is advisable to use reusable water bottles instead of plastic bottles to avoid filling our landfills with more plastic.
Using plastic bottles every time for beach activity or hiking activity is not sanitary and must be avoided.
A hydro flask is a good option to keep the water cool even if it is out in the sun for a long time.
There are many options available online and offline for purchasing reusable water bottles according to one's requirements.
Water Shoe
Water shoes are very useful and must be on the 'what to pack for Hawaii list' of everyone. These anti-slip shoes are breathable and become dry very quickly.
These water shoes also work for hiking because Hawaii is usually muddy due to frequent showers.
The shoes also protect the feet from the sharp coral reef of the Pacific ocean while surfing, snorkelling, and playing in the waves.
Clothing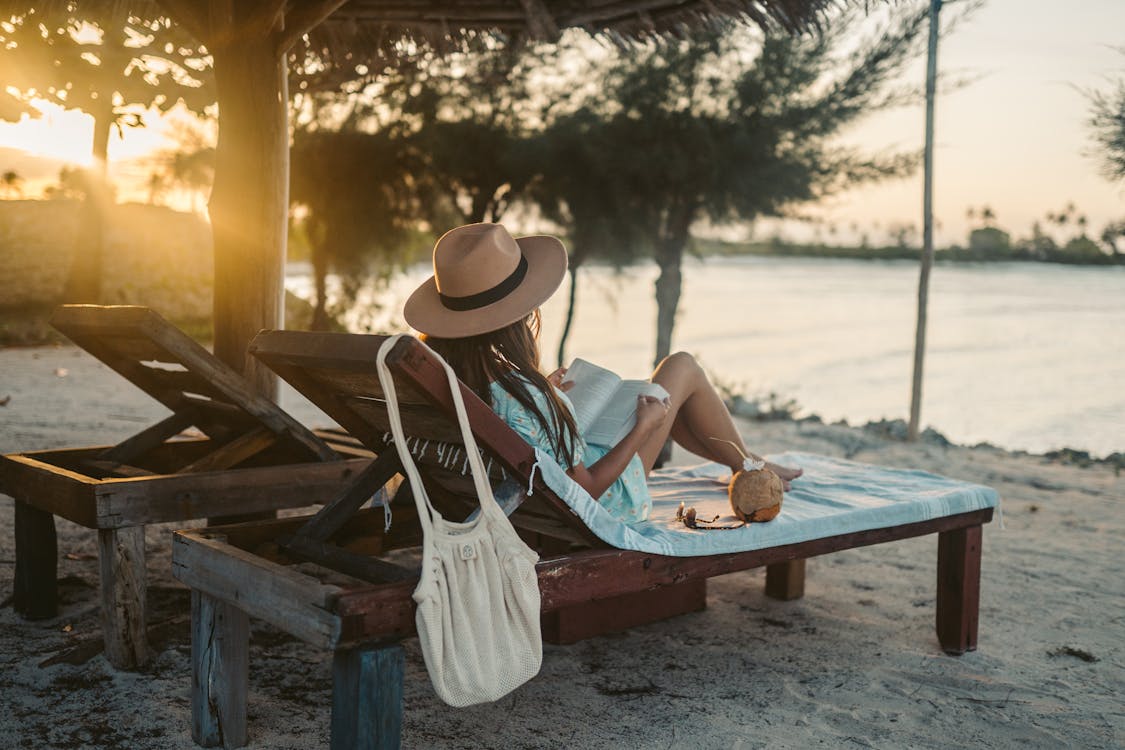 People in Hawaii both locals as well as tourists dress casually throughout the day. Light and breezy clothes are recommended for visitors to the island.
For Females
Bathing suit and its coverup, rain jacket, pyjamas, quick-dry undergarments, sundresses, skirts, light jacket, capris or shorts, jeans(only one is enough), shirts and tops that can be worn with both skirts as well as light pants and some dinner dresses.
For Males
Shorts, chinos, t-shirts, Hawaiin shirts, light pants, khaki shorts, trousers, polos or knit shirts, quick-dry underwear, and anything light.
Sun Block Cream
Sunscreen or sunblock cream is very important for a Hawaii trip and is an essential item in the 'what to pack for Hawaii' list as most of the time is spent on outdoor activities.
Visitors to the island must choose a sunscreen that is not harmful to marine life and reduces the overall damage to the ecosystem and should be reef-safe sunscreen.
Visitors must check the ingredients of sunblock before buying them as some chemical ingredients are banned in Hawaii.
Here are a few sunscreens that one may include in our 'what to pack for Hawaii' list the Bare Republic 50SPF sunscreen facial stick, All Good SPF50 Sport Sunscreen Lotion, Banana Boat Simply Protect Sport Reef Friendly Sunscreen SPF50, and a few others.
Waterproof Phone Case/Waterproof Pouch Case
A waterproof phone and pouch case is a very essential item that must be included in the 'what to pack for Hawaii' list.
Visitors who indulge in water sports need a waterproof phone case while snorkelling, surfing, or any beach activity. A waterproof pouch case keeps the valuables off the beach and gives peace of mind while doing any water activity.
A phone case that is anti-fingerprint, anti-fog, and protects the phone camera is important for underwater photography.
The waterproof case should also protect the phone from drop and damage and must have a flotation strap to keep it afloat even if it slips from the hand.
Beach Blanket/Beach Towel
A Beach blanket or a big towel comes in handy if you want to spend most of the day exploring the beaches and must be included in what to pack for Hawaii's list.
This beach blanket can be used as a towel, picnic blanket, mobile changing room, and as a blanket against a cold breeze.
Many towels come with zipper pockets to keep valuables like keys, mobiles, and wallets on the beach.
Choose a blanket that is lightweight, dries quickly, is stylish, and can be easily packed. A Turkish beach towel is a good choice and it can even be tied as a sarong.
Hiking Boots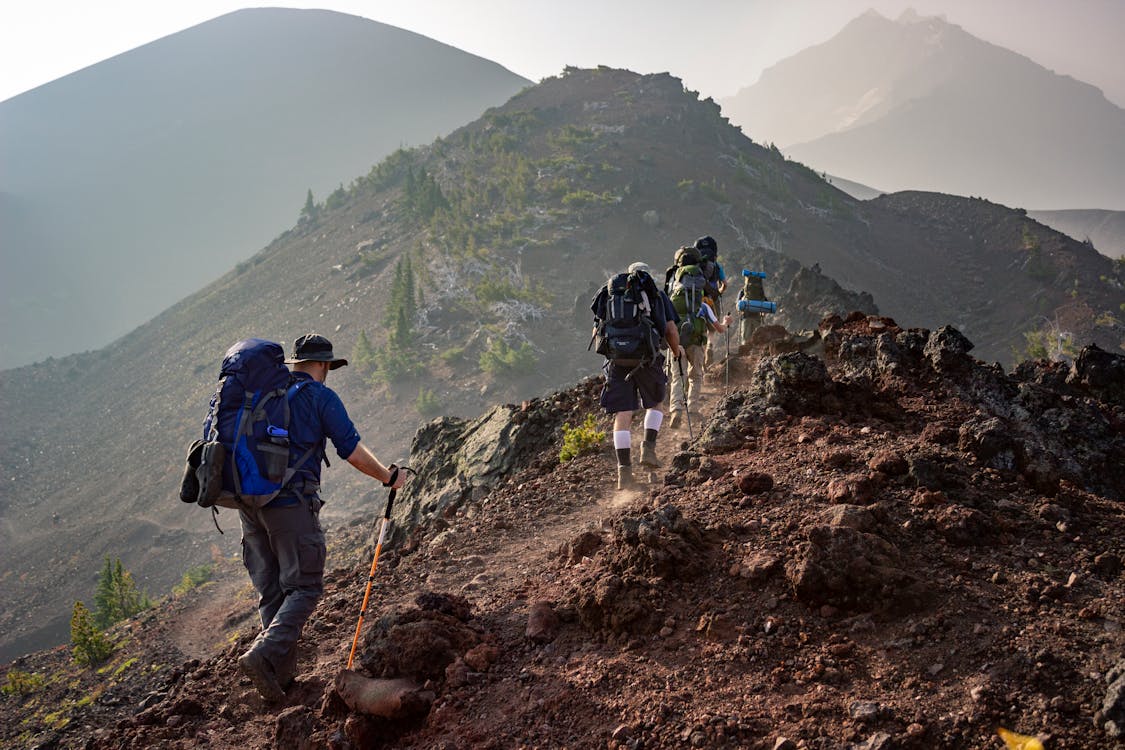 The best footwear for hiking during the Hawaii vacation may be hiking sandals, boots, or trail running shoes.
Hiking boots have added grip that makes them very useful while hiking in comparison to regular or jogging shoes. What to pack for Hawaii list must have footwear that is easy to dry and stainproof or not too expensive except for high-end restaurants and hotels.
Hiking shoes are perfect for crossing streams, and muddy paths and have good traction. The boots must be light and small to pack.
The red sand in Hawaii stains socks and shoes. High-maintenance shoes and sandals should be avoided. Keen, Teva and Chaco are popular brands for hiking sandals in Hawaii.
Bug Repellant
The island of Hawaii has a lot of bugs or mosquitos because of the humid weather and sudden showers.
The repellant must be environment-friendly as whatever is used by the people ultimately ends up in freshwater streams, oceans, and rivers. Visitors must be more cautious if they are visiting Oahu as it has more residents and tourist attractions and so the mosquitos and bugs are also in large numbers here.
People visiting the island may also use insect-repelling wristbands that last for long hours and are very effective.
This is a very important item on the 'what to pack for Hawaii' list.
Choose the repellant or spray according to your skin sensitivity, the activities that you want to do, and the island that one is visiting.
Sun Hat
A hat will come in handy when you are on the beach and will protect the skin from sunburn and damage.
These sun hats are wide-brimmed and stylish to keep you protected without compromising on style.
The hats and caps available in Hawaii may be on the pricier side.
Visitors may either bring it with them or buy it on Hawaii island according to their convenience and need.
Beach Bag
A good beach bag can hold all important things and is essential for a day out in Hawaii as the vehicles are parked far away from the beach.
On some beaches, food and drinks are available at a long distance so for packing a few meals and drinks beach bag comes in handy.
It is perfect to keep a book, sunglasses, sunscreen, and water bottle instead of carrying everything to the pool or beach. A few beach bags also come with an insulated cooler at the bottom which keeps food and drinks cool and fresh.
Beach bags are typically more costly in Hawaii as their demand is very high.
These bags come in various designs and colours and can be customized according to the outfit.
The beach bag easily fits in towels and change of clothes and is not too heavy to carry. A mesh bag is preferred so the sand can easily be shaken.
Waterproof Dry Bag
A waterproof dry bag stores all the items and keeps them dry throughout the day. The bag is not expensive and keeps things dry even if submerged in water.
The bag can be taken on the beach, on hiking trips, on a boat for a day trip, or on any other water-based activity on the island.
Food Items
Packing a few quick snacks is a good idea if you are travelling with family and kids as everything is very expensive in Hawaii.
Favourite snacks can be packed for road trips, excursions, beaches, or any other activity.
A few examples of snack items are chocolate, cookies, dry fruits and nuts, cereals, granola bars, nut bars, or any other snack.
First Aid Box
'Prevention is better than cure is a proverb that everyone must keep in mind while travelling to distant places.
A few things that may be included in the first aid kit apart from regular medication are bug repellant, sanitiser, prescribed medicines, aspirin, hangover cure, sea sickness medicine, bandage, antiseptic creams, and liquid.
First aid kits and medications must be an essential part of the 'what to pack for Hawaii' list.
Essential Documents
All the important paperwork must be kept in a file or folder while travelling to foreign shores to avoid any delay or trouble.
Tourists should double-check all the documents before heading off to their favourite destination.
The essential documents may include Credit/Debit cards, travel insurance policy, visa(if required), hotel booking information, flight/cruise booking information(if needed), pre-booked tour information, Government ID cards, driving license, and passport(if required).
Cosmetics and Toiletries
Most of the hotels and resorts in Hawaii provide tourists with soap, shampoo, conditioner, hair drier, toothbrushes, and other toiletries.
It is always advisable to confirm what items will be provided by the hotel to avoid any hassle and confusion at the last moment.
A list of toiletries and cosmetics that one may include in their 'what to pack for Hawaii' list are face wash, face cream, body lotion, eye cream, lip balm, makeup items, vitamins, body lotion, toothbrush, hair straightener/curling iron.
Kid's Gear
While travelling with kids one may need to carry a variety of things like a diaper bag, favourite toys, games, treats, snacks, and baby food.
People may also bring their car seats, stroller, and booster seats though these are also available at the car rental companies in Hawaii.
Many hotels also provide cribs, rollaway beds, and playpens though at an extra cost. A few baby equipment rental companies in Hawaii may come in handy if you forget something.
Rash Guard
A rash guard must be included in the 'what to pack for Hawaii' list if you want to spend maximum time at the beach or ocean.
Rash guard apart from protecting us from sunburn also keeps us warm while snorkelling and swimming.
The ocean around the island is usually cold throughout the year and so people feel cold while doing water activities.
Wearing a rash guard keeps one warmer while doing snorkelling activities.
Rain Jacket
A rain jacket is an excellent item to have as the island of Hawaii experiences frequent showers.
The rain jacket should be lightweight as the temperature is high even when it rains.
When planning what to pack for Hawaii rain jacket is a better option than an umbrella because high winds may render an umbrella useless.
Sunglasses
Sunglasses are an item that is carried by everyone travelling to Hawaii for vacation.
Visitors may also buy sunglasses from the island though the price may be higher in comparison to the mainland.
Polarized lenses are best as they give excellent visibility in changing conditions.
This is one accessory that apart from protecting eyes from the harsh sunlight also makes one look stylish as it comes in varying colours and designs.
Sunglasses are lightweight and easy to pack and this is the best decision that you will make while deciding on what to pack for the Hawaii list.
Swimsuit Coverup
A swimsuit coverup is an essential part of the wardrobe for females in Hawaii and is a good option for what to pack for the Hawaii wardrobe.
There are a lot of coverups to choose from in various colours and designs. A stylish romper is a very good option.
A coverup is soft and comfortable and keeps you cool on hot days in Hawaii. A Swimsuit coverup can also be used as daytime wear that can work anywhere.
An Underwater Camera
The ocean in Hawaii is full of spectacular coral reefs and beautiful fishes that make for a great shot.
A very popular choice among tourists is the GoPro camera which is super small, easy to use, and lightweight.
A trip to Hawaii is incomplete without some great underwater shots and for that, an underwater camera is a must part of what to pack for the Hawaii list.
Fashion Sandals
A pair of nice sandals are needed when one is strolling across the island or visiting a restaurant or hotel as a pair of cheap flip-flops will not look good.
The sandal must be stylish and should not take up much space in the bag so that there is room for a pair of hiking shoes.
Select a colour that matches different outfits that you are carrying so that it can be repeated without compromising on style.
Hawaii Guidebook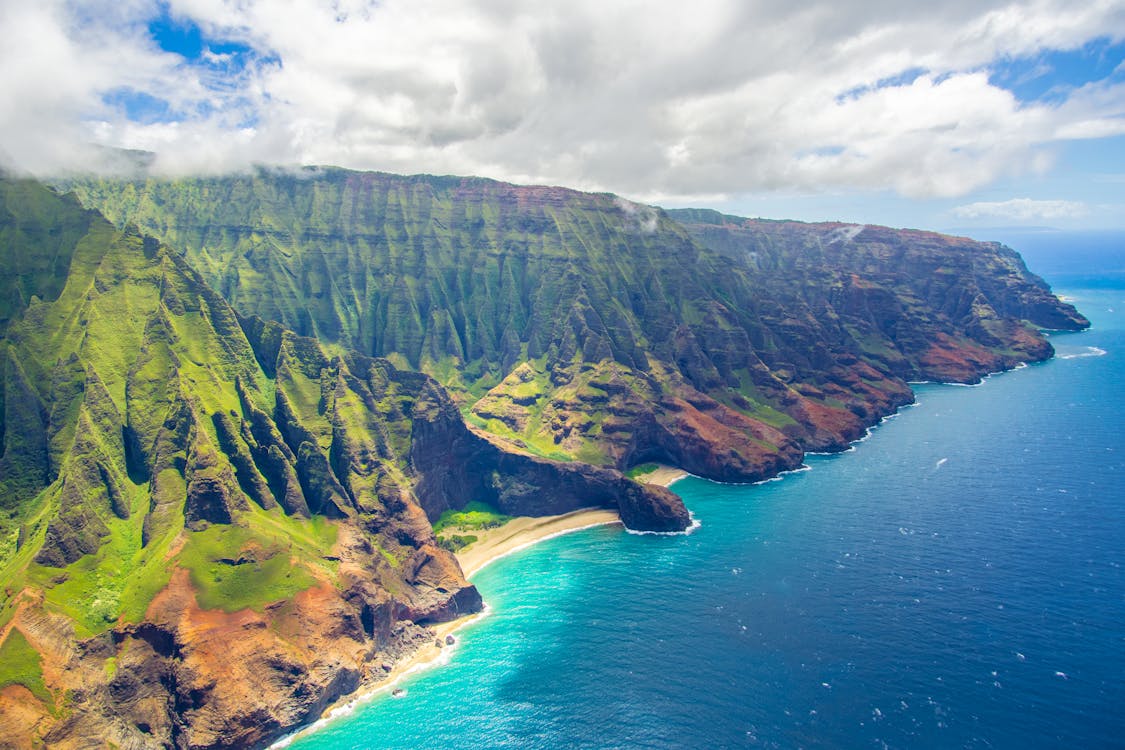 The Lonely Planet guidebook for Hawaii is very helpful in planning and preparing for a vacation to this beautiful island.
This guidebook is an important part of what to pack for the Hawaii trip.
The guidebook is of great help once you are on the island and helps the tourists in identifying all the landmarks and tourist spots.
Now there is a separate guidebook for each major island Oahu, Maui, The big island, and Kauai.
Portable Phone Charger
A portable phone charger has become a necessity while travelling and helps in keeping us connected to the world if the battery of the phone is dead.
If one is planning to spend most of the day outdoors this charger is essential.
Tourists should always double-check whether all the important gadgets and chargers have been packed or not.
Packing Cubes
Packing cubes are used for segregating the items in the suitcase and optimizing its space.
These are used to categorize the clothes according to need and requirement and to avoid any type of mess.
Clothes are to be rolled and not folded while using these packing cubes. People can separate their daytime clothes, bathing suits, undergarments, dresses, and suits.
Cooling Towels
Cooling Towels are an essential part of what to pack for the Hawaii vacation list.
These towels are perfect for people to regulate their body temperature and those who suffer from the heat.
These towels can easily be packed in the backpack whether you are going swimming, water sports, beach, or just shopping. These towels stay cool for one to three hours and are almost 30 degrees below the body temperature.
These are very easy to use just soak them in water, wring it and wearing them around the neck. These are machine washable and reusable.
Windproof Travel Umbrella
Tourists must include an umbrella in their what to pack for Hawaii list as it is very useful and convenient to use.
There are frequent showers in Hawaii so a windproof umbrella gives protection both from rain as well as harmful sun rays.
Collapsible Cooler
This needs to be on what to pack for the Hawaii list and proves to be very useful. A collapsible cooler easily fits into the suitcase and does not take up much space.
Tourists can take a cooler full of beverages to the beach or any part of the island.
Snorkel Gear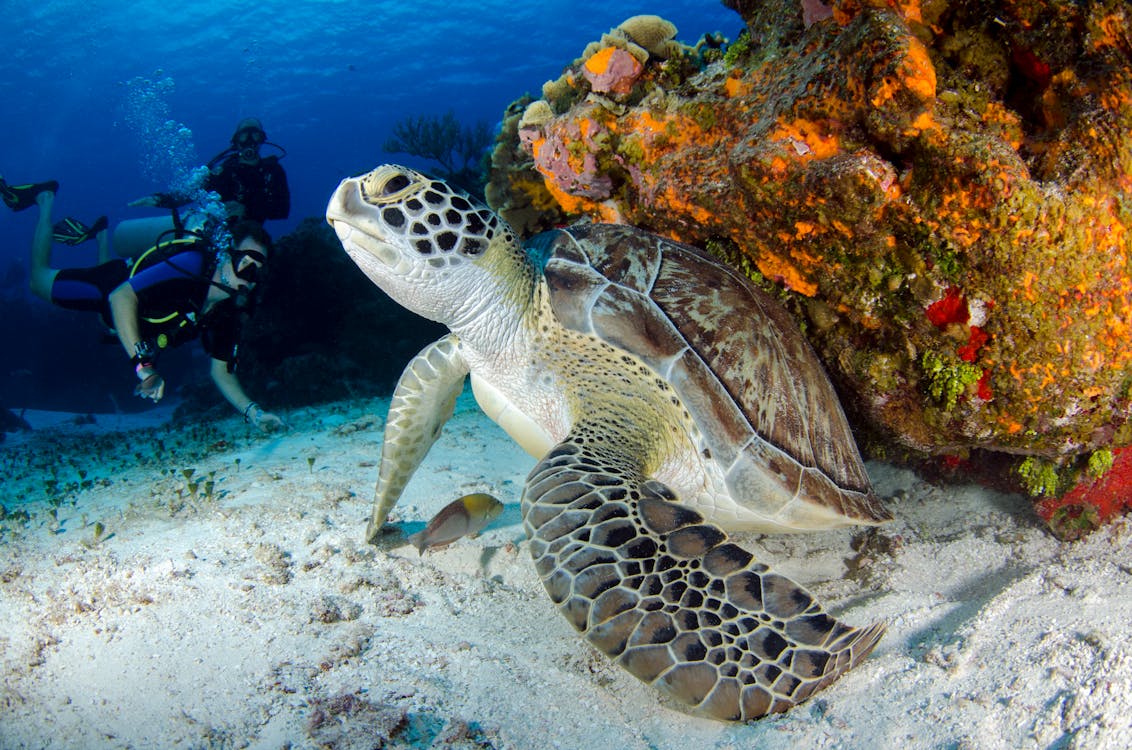 Snorkel gear is a must-included item for any adventurer in the what to pack Hawaii list and for those who want to spend maximum time on a beach.
There are plenty of snorkelling opportunities on every Hawaiian island. Travelling with one's mask and snorkel gear can save a lot of money and time if you plan to do this activity more than once.
Snorkel gear comes in handy and can be packed in the car while moving from beach to beach.
Key Takeaways
Hawaii offers a pleasant climate throughout the year along with incredible natural beauty. There are a lot of exciting outdoor activities to explore here.
What to pack for Hawaii is an important question that comes to mind while planning the vacation. So hopefully the above list will make your packing hassle-free and will avoid unnecessary items to make your stay enjoyable and memorable.
Also check out "Things to do in Queens".