California is the third largest state in the United States, nicknamed "The Golden State" and one of the most famous destinations in North America.
The state is known for its beautiful landscapes, Hollywood celebrities, stunning beaches, vibrant art scene, shopper's paradise, pleasant weather, and amazing national parks.
What to do in California? is something that would never cross the mind of visitors as the place is full of amazing tourist attractions.
Here we will be exploring California virtually by presenting the top 10 things you can do once you are here in California on a family vacation with your loved ones.
What to do in California? – 10 Awesome Things to do!
The state of California boasts of a beautiful coastline, rugged mountains and picturesque deserts, world heritage sites, and some famous haunted places. This is the most diverse state in the whole country in the context of its topography, climate, culture, and history.
California offers something for everyone whether you are an outdoor person or just want to relax and enjoy soaking in the beauty of nature.
Here is a list of the top 10 things to see and do in the stunning state of California for tourists and visitors-:
1. Disneyland
The Disneyland Resort in California is popularly known as Disneyland and this entertainment resort is located in Anaheim.
This magical place is on the must-visit bucket list of most people around the world. The place is packed with entertainment and adventure.
Disneyland Park is divided into three areas the Theme Park area, the Disney Hotels area, and Downtown Disney District.
Things to do in Disneyland
Tourists must note that there are two separate parks here Disneyland Park and Disney's California Adventure Park and the tickets are different for both of them unless you have a 'park hopper ticket'.
At the entrance, the tourists will notice castle of the Sleeping Beauty then there is Mickey's Toontown and Fantasyland which are loved by kids from across the world.
Visitors can visit Tarzan's Treehouse, can go on a jungle safari, or watch the amazing Disney shows in the theatre.
For more adventurous people there are some haunted and gothic rides like the Haunted Mansion Holiday or a boat ride to Pirates of Caribbean villages.
Fantasyland is one of the oldest sections in Disneyland and is a favourite among all for bringing back the memories of some unforgettable Disney classics like Alice in Wonderland, Peter pan, Snow White, and many others.
The park has an area called Toontown where people can explore the houses of Donald Duck, Mickey Mouse, and Goofy or may also venture into another area called Tomorrowland which is dedicated to science fiction, Star Wars, cartoons, and Disney movies.
People love to visit restaurants that serve amazing food and have very diverse cuisine to suit people coming from all around the world.
Visitors must book tickets in advance for Disneyland and must also check the availability of rides on that particular day. This is known as one of the 'Happiest Places on Earth' and a must-visit place in your what-to-do California itinerary.
2. Silicon Valley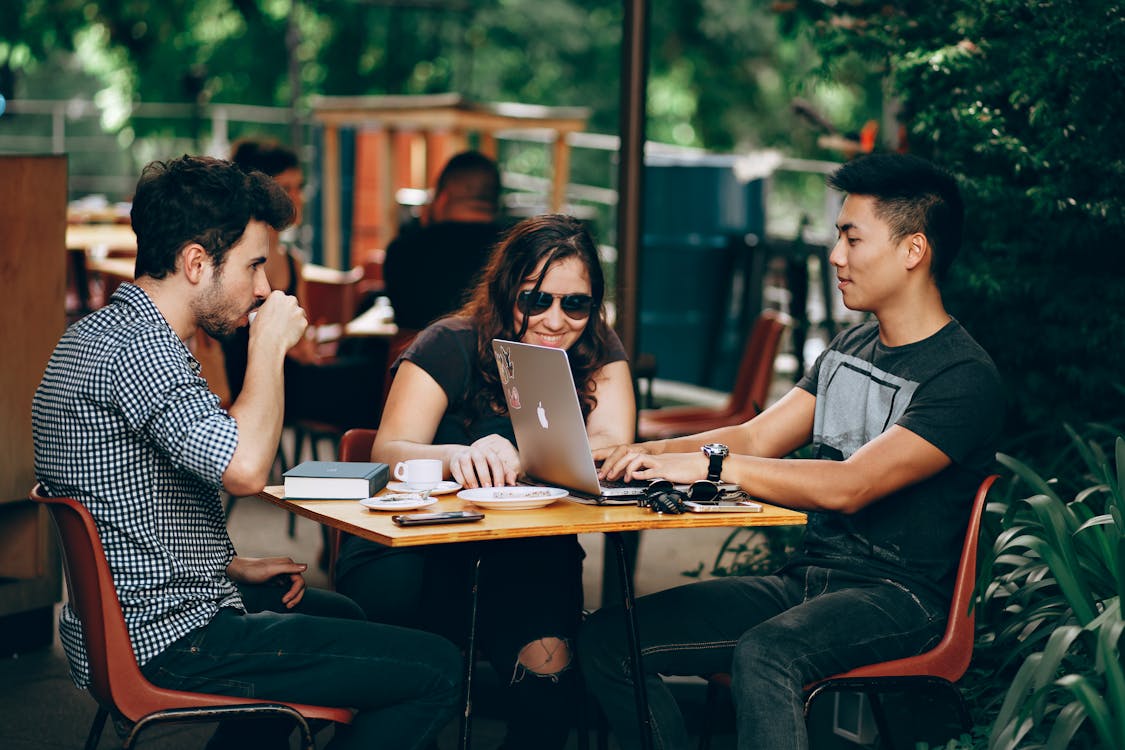 Silicon Valley is situated in San Fransisco's Bay Area and is home to many technology giants and startups like Apple, Google, and Facebook and is a must on what to do in the California list.
The place is worth visiting and is perfect for people looking for thrill or adventure, music, art lovers, and cultural aficionados.
Things to do in Silicon Valley
While in Silicon Valley tourists can visit Alviso Marina County Park for its stunning beauty, and trails and for bird watching as it is a natural habitat of hundreds of different species of birds.
Music lovers can attend the free concerts that are organized at the Civic Center Lawn on Sundays. There is also an amusement park in the Santa Clara area which is full of thrilling rides, adventure sports, shows, and fun events.
The lucky ones get to participate in the Art and Wine Festival held at Silicon Valley which is a haven for food and wine lovers. It is huge with loads of art and craft vendor stalls, wines from all over the world, and ambrosial food items.
Visitors love the computer museum located here that informs the people about the significant role of computers and technology in society through various artefacts and exhibitions that are held throughout the year.
Visitors can also tour the offices of some technological giants like Google, Intel, Apple, and Netflix with prior permission and passes.
This place is not just a tourist attraction but also a very culturally diverse place where great minds have met and created revolutionary ideas and innovations. So this place becomes the must included in your what to do in California itinerary.
3. Hollywood
Hollywood is a word with which almost everyone is familiar and is the birthplace of American movies and television shows. This is a district in Los Angeles, California located in the foothills of the Santa Monica Mountains.
This home of the famous Hollywood sign is not just a place of glamour and celebrity sightings but is also known for its natural and cultural attractions like hiking, restaurants, and amazing museums.
Things to do in Hollywood
Walk of Fame – this is the sidewalk on which bronze-rimmed stars depicting the name of celebrities, musicians, directors, actors, and many renowned personalities are engraved.
Universal Studios – is divided into three parts Working Studio, Theme Park, and City Walk. This is a major tourist attraction with various entertaining rides and a World of Harry Potter, people can visit film sets, restaurants, comedy clubs, and indoor skydiving.
Hollywood Boulevard – is renowned for entertainment and nightlife, theatres, and restaurants. The famous Kodak Theatre where the Oscars are held every year is situated on this street.
Hollywood Bowl Museum – this is an outdoor concert area and natural Amphitheatre which has been holding concerts for the last hundred years and is a must-visit.
Sunset Strip – this is a place where famous people hang out and live and is known for its restaurants, retail shops, and celebrity neighbourhood.
Wax Museum – the realistic figures of prominent celebrities and replicas of movie sets is a perfect location for clicking some memorable photographs and a must in your what to do in California list.
Hollywood is on the bucket list of many people and is a must-see place on the 'what to do in California' checklist.
The place is home to many luxury hotels with amazing facilities as well as budget hotels to suit the requirement of all kinds of people coming to get enchanted by the Tinseltown glamour.
4. Death Valley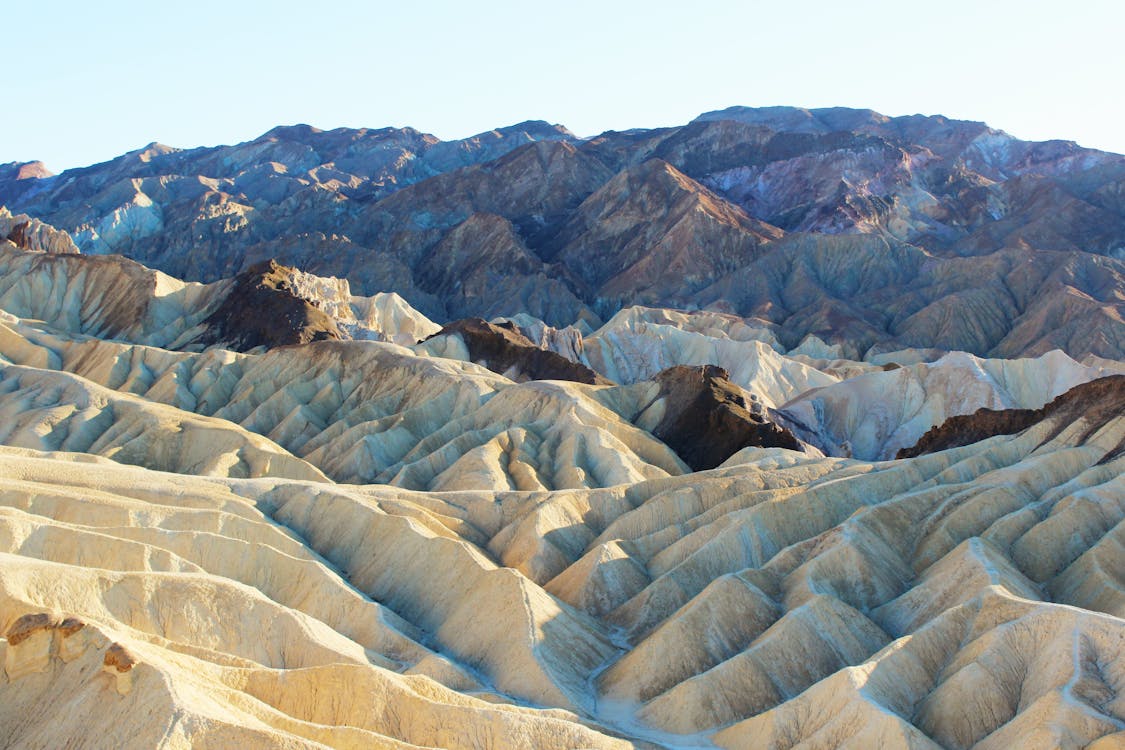 Death Valley is a desert valley in California known for its stunning landscapes and is one of the hottest and driest national parks in the summers.
The spring break season from the middle of March to late April is the best time to visit Death Valley. Reservations for camping and lodging should be made in advance as the place is crowded during this season.
Death Valley is a land of extreme weather from unbearable hot to nail-biting cold temperatures but is a top attraction for nature lovers and hikers.
Things to do in Death Valley
Badwater Basin – tourists can see massive hexagon-shaped salt crystals here along with various information sign boards explaining the history and significance of this place. People can walk on these salt crystals with care.
Natural Bridge – this is a natural arch bridge and is an easy hike for the tourists who came here with kids and is perfect for a photo shoot and a must in your what to do in California itinerary.
Canyon – some very popular hikes in the park are hikes to Golden Canyon, Mosaic Canyon, Red Cathedral, and Badlands Loop.
Flat Dunes – tourists can visit the Eureka Dunes, and Mesquite Dunes this is the only place where sandboarding is allowed but people should be mindful of the sensitive plants and wildlife of the area.
Mountain Biking – tourists can bike along the routes that are designated for cycling and enjoy the beautiful landscape. Some popular bicycle paths are Salt creek road, Skidoo Road, Lake Hill Road, Ague Redberry Point Road, and many others.
Watch Sunrise or Sunset – some popular spots for watching sunrise are Zabriskie Point and Mesquite Flat Sand Dunes. The topmost spots for watching the sunset are Dante's View, Badwater Basin, and Rainbow Canyon.
Camping – the campgrounds are available only with prior reservation and there is a limit on the number of people and vehicles.
Star War Tours – tourists can also visit the location of the Star Wars movie shoot at Dante's View, Desolation Canyon, Artists Palette, and a few other places.
A trip to California cannot be complete without a visit to this out-of-the-world place and must be on your what to do in California list.
5. Golden Gate Bridge
Golden Gate Bridge which was completed in 1937 was the tallest and longest suspension bridge in the world and was regarded as a symbol of power for the United States.
The bridge is of orange vermilion colour to naturally blend in with its surroundings and is one of the most photographed bridges in the world and a must-visit place on the 'what to do in California' list.
Things to do at Golden Gate Bridge
Tourists can either park near the bridge and walk over it or follow some cool trails that lead to the bridge and are fun.
People can opt for the guided biking tour from The Fisherman's Wharf which is the starting point along the waterfront up the hill and down the slope to reach the bridge.
Walking tours are also provided to the visitors to the stunning bridge and the guide provides all the facts and information and also helps in clicking some beautiful photographs.
Bay Tour is a very popular cruise experience among tourists and gives a splendid view of the city of San Francisco and the Golden Bridge.
Adventure lovers can also pre-book their helicopter ride to get a mesmerizing view of the golden Bridge.
Tourists can also explore the Golden Gate Recreational Area which stretches from Silicon Valley to Tomales Bay and has some beautiful spots to explore.
For the best view of the Golden Gate Bridge, people go to the Welcome Center on the south bridge as it has several viewing platforms along with walking access.
The area around the bridge has many renowned restaurants and hotels for ambrosial and sumptuous meals and is a must-visit in your what to do in California itinerary.
6. Yosemite National Park
Yosemite National Park is situated in the heart of the Sierra Nevada range and lies along Tuolumne and Merced rivers. This is one of the most visited national parks in the United States.
This is a very popular tourist attraction with beautiful landscapes, granite cliffs, waterfalls forests, rivers, hiking trails, and mountains.
Things to do in Yosemite National Park
Yosemite falls- these are three separate falls stacked on top of each other and are known as Upper Yosemite Fall, the Middle Cascades, and the Lower Yosemite Fall and have been featured in numerous books, and articles for their beauty.
El Capitan – this is a three-thousand-year-old monolithic rock located in the valley and is famous among climbers and people who do daredevil stunts.
Camping – the park has various camping sites like Lower pines, Camp 4, Tamarac Flat, Wawona, and a few others. Prior reservation is mandatory for various campgrounds.
Kids Friendly – some of the most popular sites to visit with kids are Tioga Pass, Tenaya Lake, Tunnel View, El Capitan, and Valley View.
Mariposa Grove of Giant Sequoias – these are some of the biggest and oldest trees in the world and are magnificent to look at.
Activities – the place offers world-renowned rock-climbing routes, hiking trails, rafting, cycling, and various winter activities.
Spectacular Views – this is a place of incredible natural beauty and some must-see spots here are Valley View, Tunnel View, and Glacier Point.
Hiking trails – the park has perfect hiking trails covering an area of over 1200 kilometres looking over meadows, rivers, mountains, and waterfalls.
Rock Climbing – climbers from all over the world come here to climb El Capitan and Half Dome and these granite walls are among the most famous in the world.
Waterfalls – the park is full of spectacular waterfalls like Bridalveil Falls, Yosemite Falls, and Vernal Falls.
This is one of the topmost places on the 'what to do in California' list for its picture-perfect natural beauty.
7. Lake Tahoe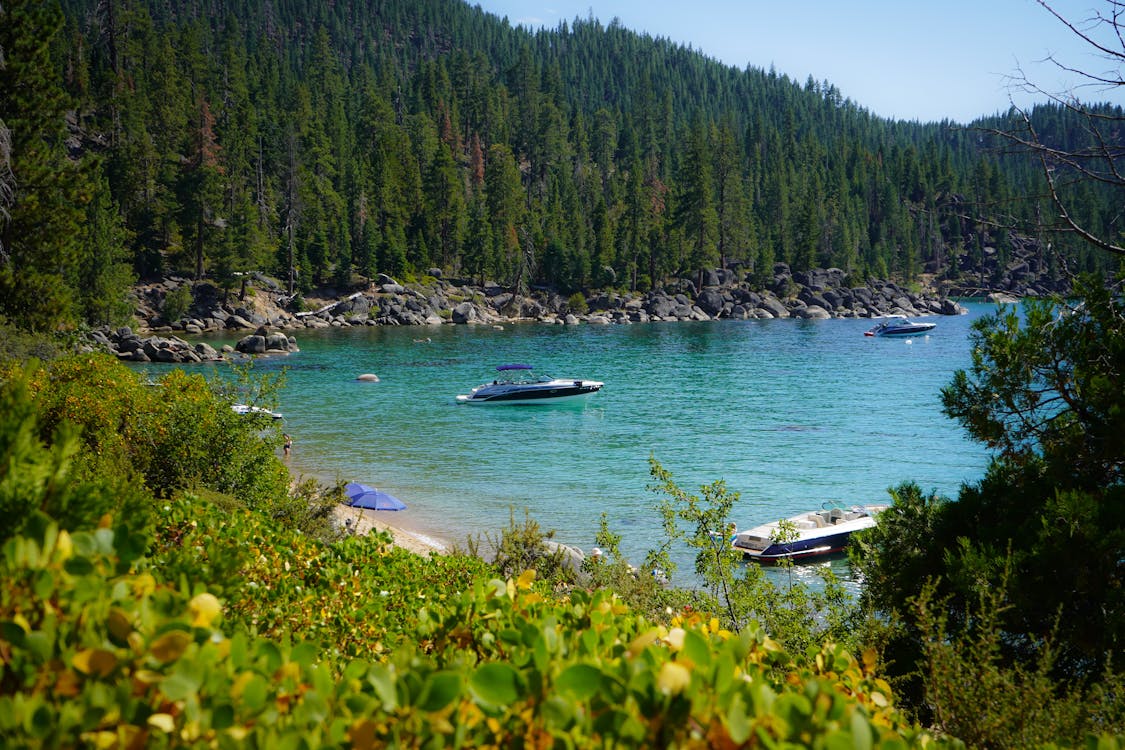 Lake Tahoe is a large freshwater lake and is the largest Alpine Lake in the Sierra Nevada mountains.
Some beaches at Lake Tahoe that are very popular among tourists are Zephyr Cove, Emerald Beach, Camp Richardson, Fannette Island, Kiva beach, and many more.
Things to do in Lake Tahoe
The beaches at Lake Tahoe are very different from each other in terms of landscape, sun exposure, and activities that can be done there and are a must in your what to do in California itinerary.
Kiva Beach – this is a quiet beach at Lake Tahoe and is known for its rocky shoreline and is a popular spot for visitors with pets. This is a perfect place for a relaxing afternoon.
Vikingsholm Beach – this beach is located at Emerald Bay State Park and is a perfect place for clicking some beautiful photos. Tourists can also visit the Vikingsholm Castle or can go to Fannette Island by rented kayaks.
Pope Beach – this is a beach where families come and enjoy themselves. It is a perfect spot for picnics and relaxing after a hectic day.
Zephyr Cove Beach – tourists can enjoy boating, volleyball, and parasailing with friends and family. Visitors can take a cruise across Lake Tahoe or stay at the resort, cabin, or campgrounds.
Flume Trail – this spectacular trail is perfect for mountain biking and hiking and is a popular tourist attraction and a must in the list of 'what to do in California'.
Do not forget to tick off this amazing place from your 'what to do in California' list for a memorable experience.
8. San Diego Zoo
San Diego Zoo is home to more than 1o000 animals and is renowned for recreating natural animal habitats through the concept of open-air, cageless exhibits.
This is a nature and animal lover paradise situated within Balboa Park and comprises lovely museums, restaurants, trails, and gardens.
Here visitors can observe wildlife in four unique habitats Marsh Meadows, Rain Forests, Desert Dunes, and Wild Woods.
Things to do at San Diego Zoo
Gorillas– tourists can check these gorillas behind the glass enclosure in a forest setting playing on trees and ropes.
Aerial Tram – people can get across the zoo which is very hilly by this aerial tram and get a spectacular view of the park and the zoo.
Elephant Odyssey – Asian and African elephants can be seen in an open natural area attended by the zookeepers along with a tar pit area and fossil dig shows.
Bird Watching – people can watch many species of African native birds here along with the tranquil sound of the waterfall.
Polar Bears – visitors can view the polar bears in the underwater viewing room or outdoors in their Tundra habitat.
Africa Rocks – visitors can watch colourful birds, crocodiles, baboons, lemurs, and penguins. There is also an underground aquarium viewing area here.
Theatre And Play Areas – kids can watch 3D movies here or play in the elephant play yard, koala climber, tree of dreams, or polar play area.
Bus and Train Ride – people can ride on Kangaroo Bus to go across the zoo or ride on the miniature train which is super fun.
9. Wine Tasting Tours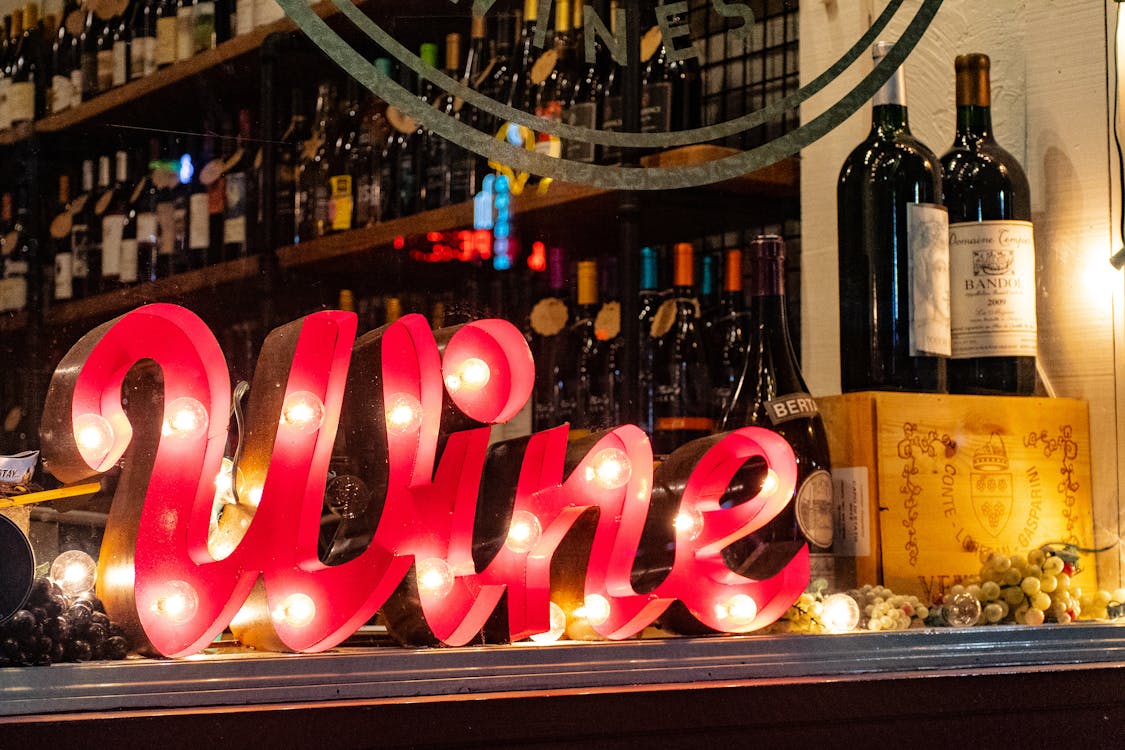 The state of California is renowned for its world-class wines and wineries. Special tours are conducted for people who want to taste these world-class wines.
5 Top Wine-Tasting Regions to add to your 'What to do in California' List
Napa County – this is the home of some award-winning wines and is especially known for Cabernet Sauvignon. Visitors can see more than two hundred wineries or can hop on the Napa Valley Wine Train.
Anderson Valley – is famous for its sustainable organic and eco-friendly practices of winemaking and delicious grapes. Some famous wineries here are Goldeneye Winery, Foursight, Pinot Noir, Drew Family Cellars, and many more.
Sonoma Valley – is known for stunning vineyards and secluded wine country retreats for the perfect getaway. Some top spots in this area are Buena Vista Winery, Benziger, Ravenswood, and many more.
Santa Cruz Mountains – this area has smaller vineyards and is nestled between the redwoods and has stunning coastal views. Old-world wine techniques are used here and produce lower-alcohol wines that are good for cellaring.
Santa Barbara County – the main wine-growing centres here are Santa Ynez Valleys and Santa Rita. Tourists can get a taste of Syrah, Riesling, and Chardonnay and also meet the winemakers.
10. Joshua Tree National Park
Joshua Tree National Park in Southern California is known for its desert landscapes and rock formation and has featured in numerous film and fashion sets.
The park has been named after the twisted Joshua trees and is a very popular tourist destination for creative and spiritual connection and inspiration.
Things to do in Joshua Tree National Park
Rock Climbing – this is a very popular place for rock climbers and the Hidden valley trail takes you through the incredible rocks here.
Hiking – some amazing hiking trails for visitors are Ryan Mountain, Pine City, Lost horse Mine Trail, Cholla Cactus Garden, and a few others.
Camping – there are many campgrounds here and the park also has facilities for lodging for the visitors.
Keys View – this is at an elevation of 5000 feet, and you can get stunning views of Coachella Valley, the Slaton Sea, Palm Springs, and San Andreas.
Cholla Cactus Garden – this is an amazing site packed with densely packed Chollas across the desert. These are the only cactuses in this natural garden.
Cottonwood Spring Oasis – this is the only permanent spring in this desert area and attracts a lot of birds and wildlife and is perfect for bird watching.
Key Takeaways
The state of California is a perfect place and a paradise for all travellers as it is packed with numerous perfect sites, beaches, parks, hotels, and breathtaking views that make your vacation a memorable one.
Hope the above list of 'what to do in California' helps you in planning your next holiday itinerary to this wonderful state.
Also, check out the list of the Biggest Mall in The US, Click here.
Also read: Best time to Visit Florida Keys