Vashon Island is the perfect place for a weekend getaway from the hustle and bustle of fast-paced city life. People come here to relax in the lap of nature and enjoy a small-town experience with a beautiful downtown and loads of open spaces.
This amazing town located on one of the Northwest's Puget Sound Islands is just a ferry ride from Seattle and transports you to a place where time stands stills.
Vashon Island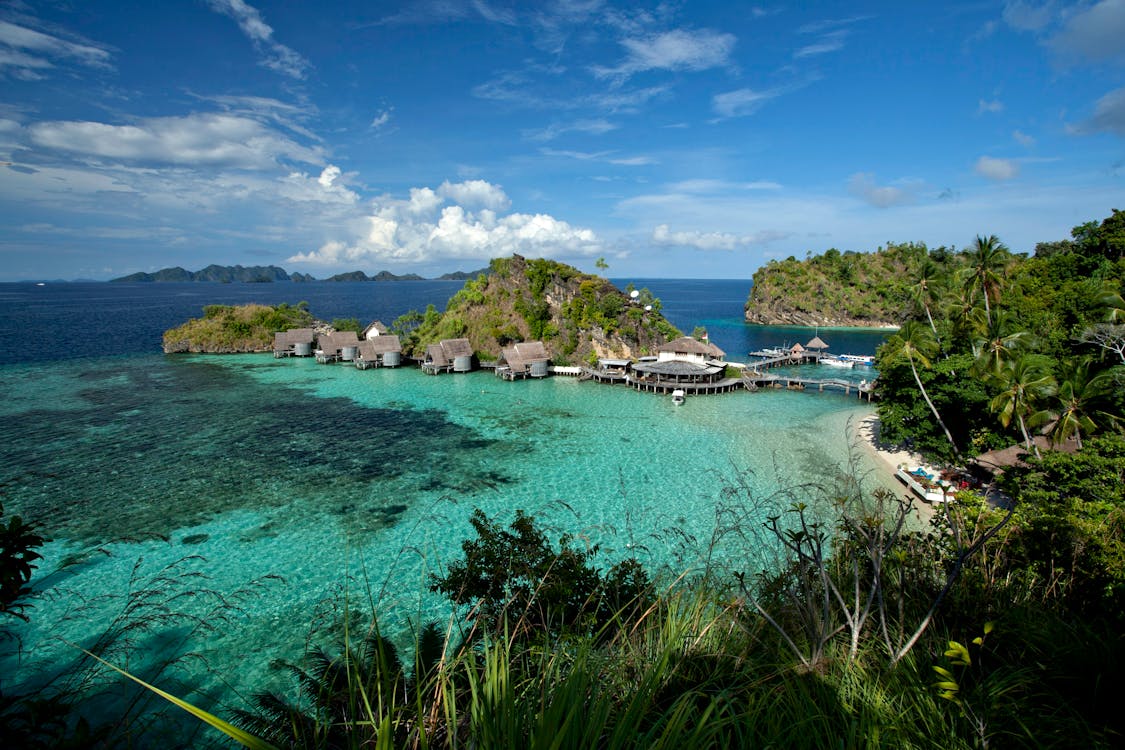 Visitors from all over the country and world come here to experience the rustic and enjoyable life of the island.
This rural, picturesque and artsy town of Vashon Island has tons of fun and unique things to offer to the visitors coming here.
How To Reach Vashon Island?
Tourists can reach scenic Vashon Island by the following means of transport-:
Ferries
Most people prefer to travel to Vashon Island by ferries that depart from three different locations.
The Washington State Ferry System has four different routes to reach Vashon Island and these locations are-
Tacoma- Point Defiance Ferry Dock gets you to the south end of Vashon Island.
West Seattle– Fauntleroy Ferry dock is very close to the Seattle metro area and is preferred by tourists.
Southworth– Port Orchard Ferry Dock is also very popular among visitors
Downtown Seattle– this foot ferry is used by people who want to come here for a day. This is only a passenger ferry and cars are not allowed.
Air Transport
Vashon Island has only one Public Airport and a couple of local airports. Commercial Flights and Charter Flights are available to reach this amazing island.
Private Boat
Tourists can come to the island by Private Boats and can dock them either at Quartermaster Yacht Club or the Dockton Marina.
Shuttle Service
There are several professional drivers available that can transport tourists to and from the island.
Things To Do and See on Vashon Island
The best time to visit Vashon Island is from June to October as during this time the climate is pleasant and perfect for sightseeing.
This spectacular and peaceful island has much to offer its visitors apart from the natural scenic beauty.
Here is a carefully curated list of things to do and see on this beautiful island-:
Point Robinson Lighthouse
The Lighthouse was built by the U.S. Bureau of Lighthouses and is still a working lighthouse. Tours to the Lighthouse begin in mid-May and continue till mid-September.
The Lighthouse is a serene and beautiful place of historical relevance to spend time with family and friends.
It is small but well maintained with a stunning view of Mt. Rainier from this place. The lighthouse also has an original caretaker's house which is available for rentals and vacations.
This is a perfect place to enjoy nature, the beach, quietness, and unwind oneself. The place has short hiking trails, a beautiful beach, and is kids-friendly.
Tourists can also enjoy the wildlife sighting here of blue herons, sea otters, and eagles and if lucky enough can also get to watch whales.
Dockton Park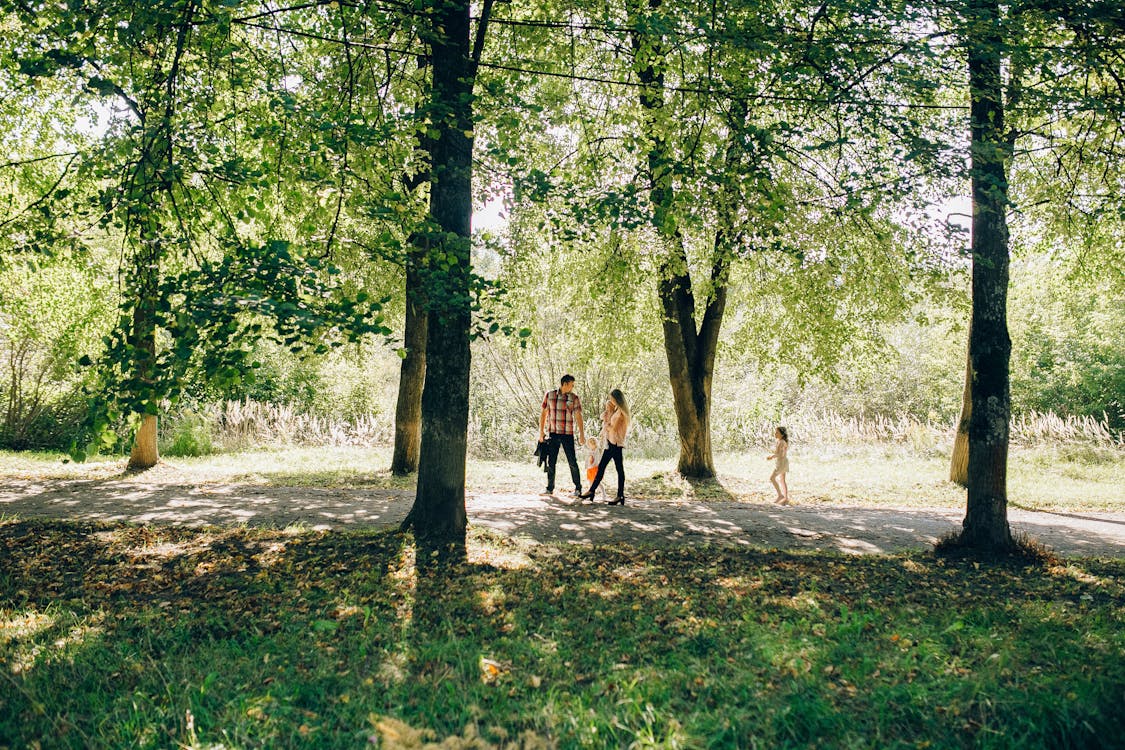 Dockton Park is a beautiful little park located on Vashon Island and is very popular among families with kids.
The park has picnic areas, playgrounds, hiking trails, a swimming area, a boating facility, restrooms, and loads of fish for fishing.
The park is loved by the children for its playground and swimming area. It is also a perfect spot for watching the sunset.
This park on Vashon Island has very well-maintained hiking trails of over 300 acres with proper navigation directions and is fun for the whole family to hike together.
Tourists visiting this park must make prior reservations for the picnic shelter and other activities to avoid waiting time.
This park has a covered barbeque area marina for boats and boat launches and a perfect day out with family and friends by the water.
Camp Colvos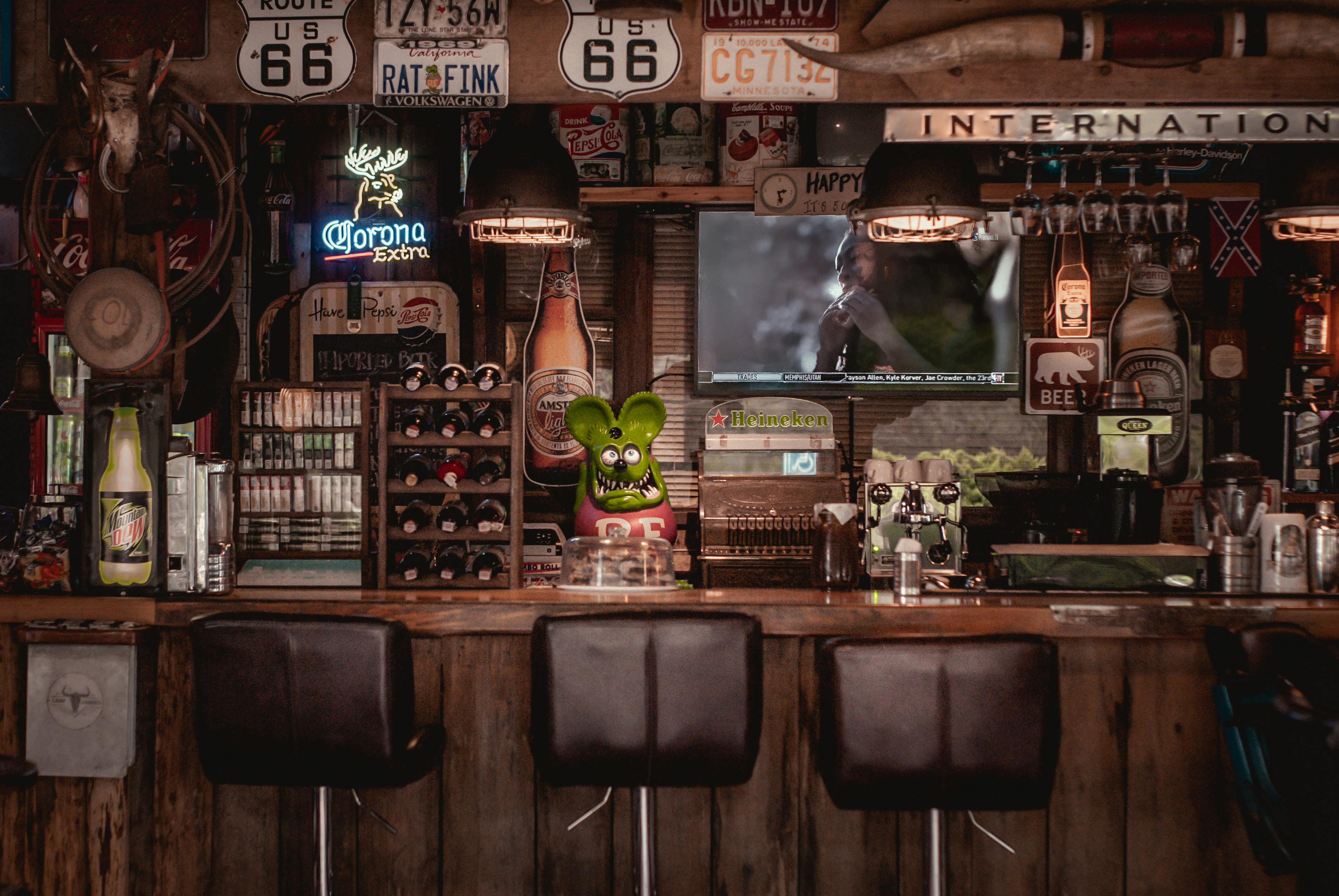 Camp Colvos is a famous pub on Vashon Island known for crafting beers that are inspired by the seasons.
Camp Colvos is open throughout the week for takeouts or dine-in. The place is usually crowded and has a great outdoor-covered seating arrangement.
Tourists may try their crafted beers along with delicious dishes like meat pie, tater tots, pepper and pretzel cheese combo, sandwich, and many such mouth-watering items.
This is a great place to enjoy some unique beers along with toe-tapping music and very friendly and helpful staff.
This pub also has card games and board games for free for people who like to enjoy their meals and drinks with a great round of fun games.
The best part about this place is that it is pet friendly and is loved by children as well as families residing on Vashon Island.
Maury Island Marine Park
Maury Island Marine Park is located on Maury Island, and it is connected to Vashon Island. The park provides stunning views of Mount Rainier, the Cascade Mountains, and the East Passage.
This park is famous among tourists for its natural wildlife habitat for different species like kingfishers, orcas, blue herons, and many more.
The accessible shoreline provides a perfect spot for scuba diving and observing marine life that fills you with peace and tranquillity.
The hiking trail here across the mountains against a stunning natural backdrop is perfect for outdoor adventure. The trails are well-maintained and easy to do.
People who do not want to hike can stroll down the beach and relax. The beach is full of small rocks where one can sit and enjoy the beautiful view.
This park was a former gravel mine and contains rare stands of the Pacific Madrone tree and also has a salt marsh at the north end.
Wild Mermaid Cafe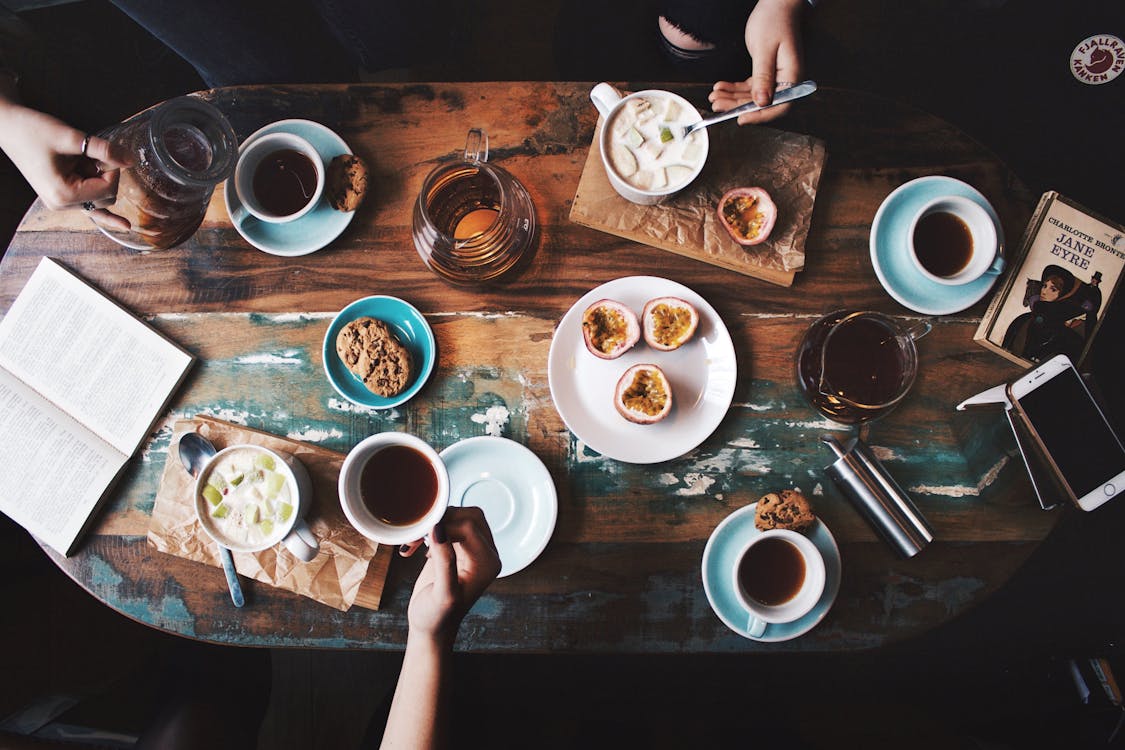 This beautiful coffee shop and bakery is a perfect stop for residents of Vashon Island for some delicious coffee and pastries.
The cozy atmosphere along with the sweet and friendly staff makes this place very popular among locals as well as tourists.
Tourists come here from Seattle for a quick lunch using the ferry service from Vashon Island and satiate their taste buds while enjoying the scenic views of the island.
Freshly baked goods like pastries, cinnamon rolls, marble cakes, chocolate croissants, and lattes are very popular and must-try.
The water views from this cafe are stunning and the tourists enjoy scrumptious meals and delightful coffee.
First Friday Art Tours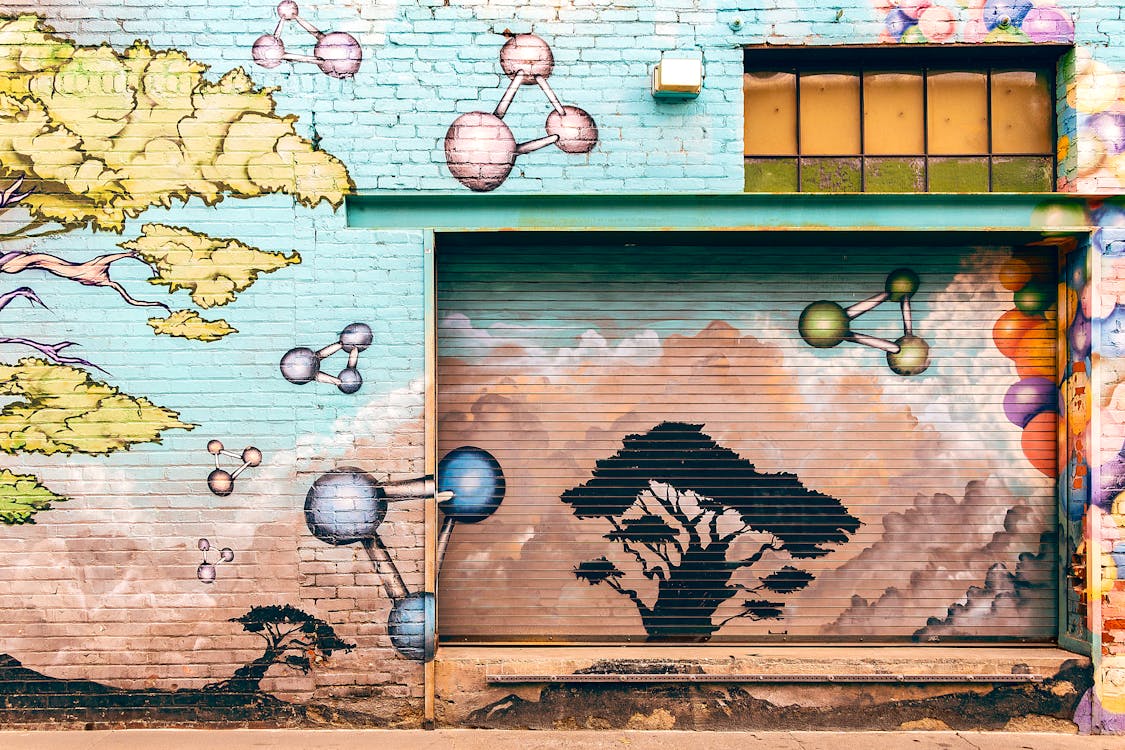 All the art galleries and art centers on Vashon Island display their artwork every Friday on the main street of the island.
Adults along with kids stroll down the street to have a look at the artwork of the local artists that grace the walls as well as the floor spaces at every turn.
The complete information about the event can be learned from the newspapers as well as the information center on Vashon Island.
The advertising of this First Friday Event is promoted through posters, postcards, and social media posts so that more and more people can be a part of this amazing event that nurtures local talent.
Some renowned galleries that are a must-visit by tourists here are Kronos Gallery, Vashon Allied Art Center, Valise Gallery, Two Wall Gallery, and many more.
Exhibits are displayed in antique stores, cafes, and restaurants along with a delicious spread of wine and cheese in abundance.
Farmers Market
The Farmers Market on Vashon Island is a popular place among shoppers for purchasing freshly produced local fruits and vegetables.
The most interesting part of this market is that it accepts different currencies like EBT tokens, SNAP, etc. to suit the needs of people with different financial backgrounds.
The vendors in this market are very attentive and friendly offering a wide variety of flowers, fruits, vegetables, meat, silver, and baked goods.
The vendors here follow all the protocols laid down by the local health department for handling and storing perishable and non-perishable goods.
Some popular farms selling their products here are Sweet Alyssum Farm, Alta Rosa Farm, Brother's outpost, Provo Farms, and many more.
Mountain Biking
The best way to explore this beautiful island is through cycling as it is easier, less expensive, faster, and loads of fun.
The two main trail networks on Vashon Island are Dockton Forest and Island Center Forest.
Some of the best mountain bike trails here are Swan Creek, Trail 360, Dash Point State Park, Banner Forest, Clarks Creek Park, and a few others.
The mountain trails here are fun and have something for everyone. Tourists can indulge in road biking, ride some challenging hilly tracks, or may go on twisting forest trails.
Vashon Island is also famous for its 'bike in the tree' which is a bicycle of some older kid embedded in the trunk of a fir tree.
Once a year a popular riding contest called Vashon Island Loop is also organized here by the cycling club.
Tourists visiting the island can get all the information from 'The Ride Your Bike' website about various biking trails and some handmade maps.
Vashon Island Coffee Roasterie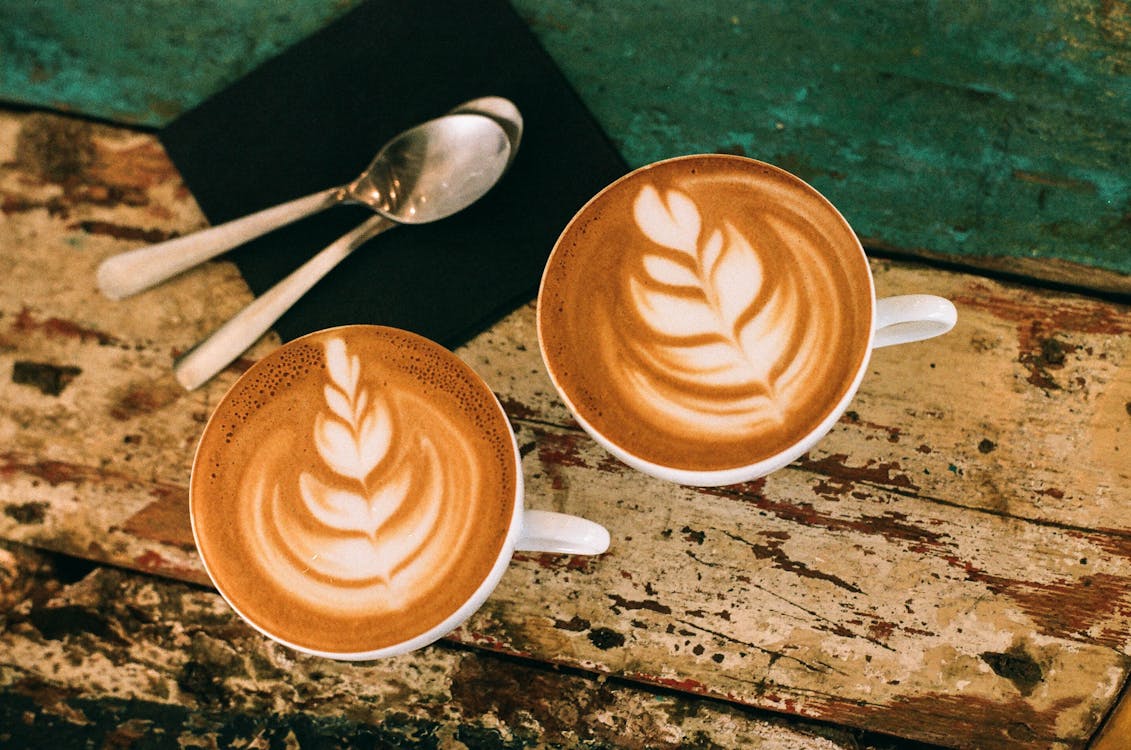 This extraordinary coffee shop on Vashon Island is renowned for sourcing coffee that is enriched with flavors for the last 25 years.
Tourists coming here can shop for a handpicked selection of aromatic artisan coffees along with various gifts for coffee lovers.
This coffee shop is a great place to hang out with friends and family and enjoy a nice cup of aromatic coffee or any other hot beverage with a cozy and comfortable atmosphere.
Some must-try items on the menu that are loved by all our espresso coffee, lattes, pastries, and sandwiches.
People can sit and relax either inside or on the porch and enjoy the meals and beverages. The shop also has a gift store area that offers a wide variety of coffee beans.
This quaint little coffee shop has an old-world charm with a very friendly and courteous staff to make your trip to this beautiful island memorable.
Gravy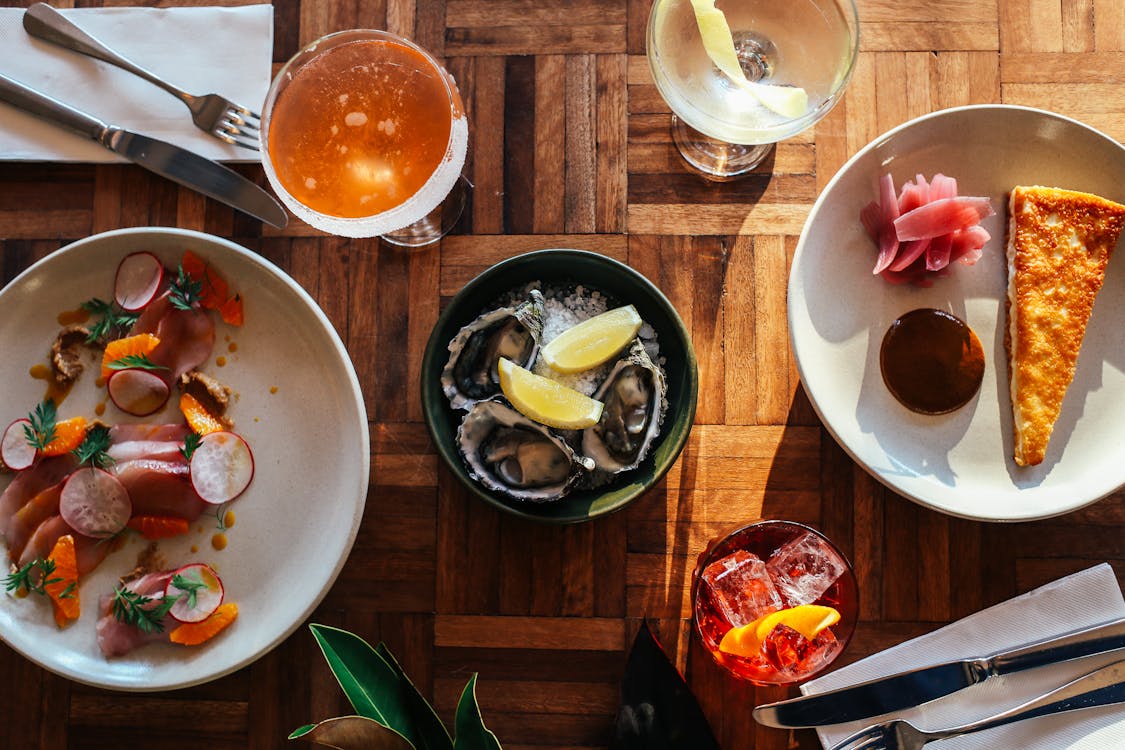 This restaurant on Vashon Island specializes in American cuisine with French and southern influences.
The place has a seasonal menu that keeps on changing according to the availability of fresh, locally produced, and organic ingredients.
Gravy has indoor as well as patio seating arrangements with a very nice and friendly ambiance. The food and service here are excellent and the place also caters to the taste buds of vegetarian people.
Some delicious items on their menu are meat burgers, pasta, salad with seasonal dressing, turkey sandwiches, bacon, greens, roasted tomatoes, tuna, and fried chicken.
The restaurant is pet friendly. Since the day it opened, Gravy has been a beloved place for the locals to eat freshly sourced meals and is a happy find for those who come to Vashon Island.
Wine Tasting Tours
Vashon Island is filled with some great award-winning wineries, breweries, and cideries and many of them come from the island itself.
Wine-tasting tours and events are regularly organized on the island for the tourists who come here on a fun trip.
Wine tasting on Vashon Island has become very popular due to the diverse variety of wines with unique and distinct flavors.
Tourists can get more information about wine tasting on the island through the 'Vashon Island Wine Tasting Guide'.
A few of the famous wineries here are Vashon Winery, Palouse Winery, Maury Island Winery, and Andrew Will Winery.
Vashon Island has several pear and apple orchards due to the rich agricultural tradition of this place. The two famous cideries here are Nashi Orchards and Dragon's Head Cider.
Some great breweries here for some unique beer and cocktails are Vashon Brewing and Pub and Camp Colvos.
Strawberry Festival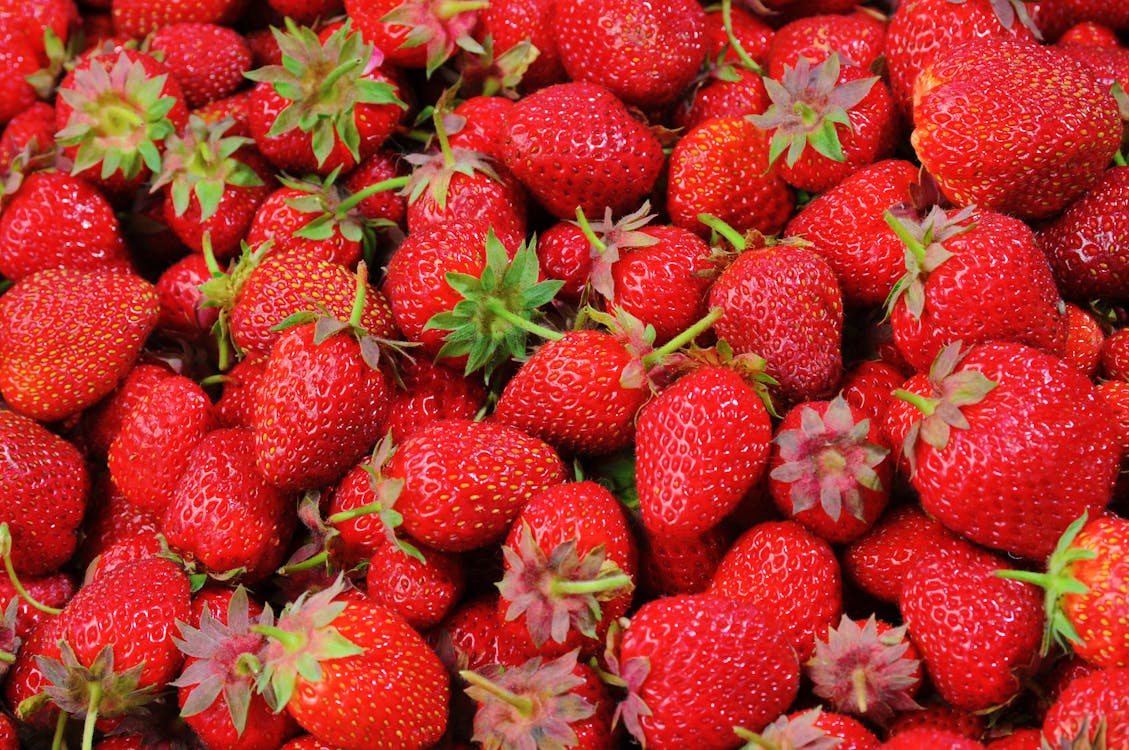 The strawberry festival is organized every year on Vashon Island by the local community, businesses, and organizations which will be a fun-filled event for all.
The festival will have various vendor booths, kids' activities centers, parades, and performances to entertain all and sundry.
This festival is more than 14 years old and is a part of the history and tradition of this spectacular island community.
The stage will host the Strawberry Festival Beverage Garden which includes cider, wine, and beer for everyone above the age of 21.
Tourists get to enjoy the many Vashon and Seattle music bands' performances along with various other entertaining events.
Water Sports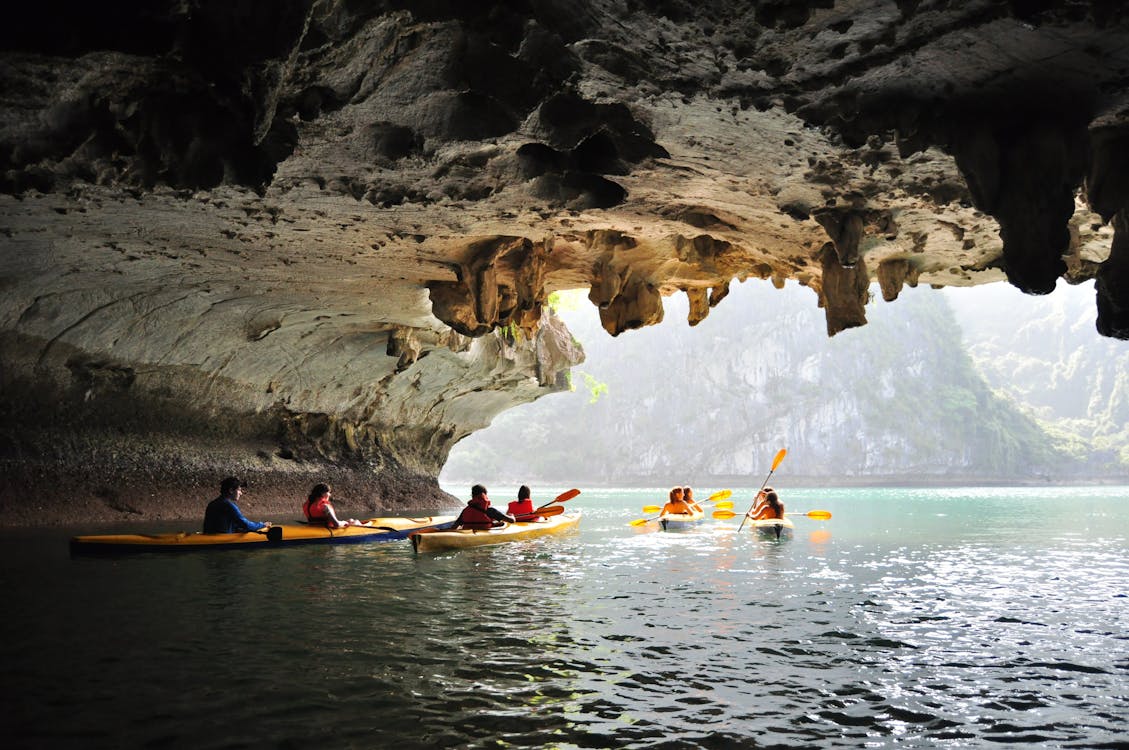 Vashon Island is a great place to specialize in outdoor fun whether on land or water. People coming here get to enjoy various water sports activities like paddle boards, kayaks, and camping.
People can go on guided paddle tours to have a fantastic experience and if you are lucky enough you can also spot jellyfish, seals, seal pups, and raccoons.
The adventure staff here to guide the tourists is very accommodating and friendly. Tourists who come here highly recommend the Maury Island Aquatic reserve for an amazing experience.
Prior reservations are a must for tourists who wish to enjoy water sports activities to avoid long waits and trouble.
Shopping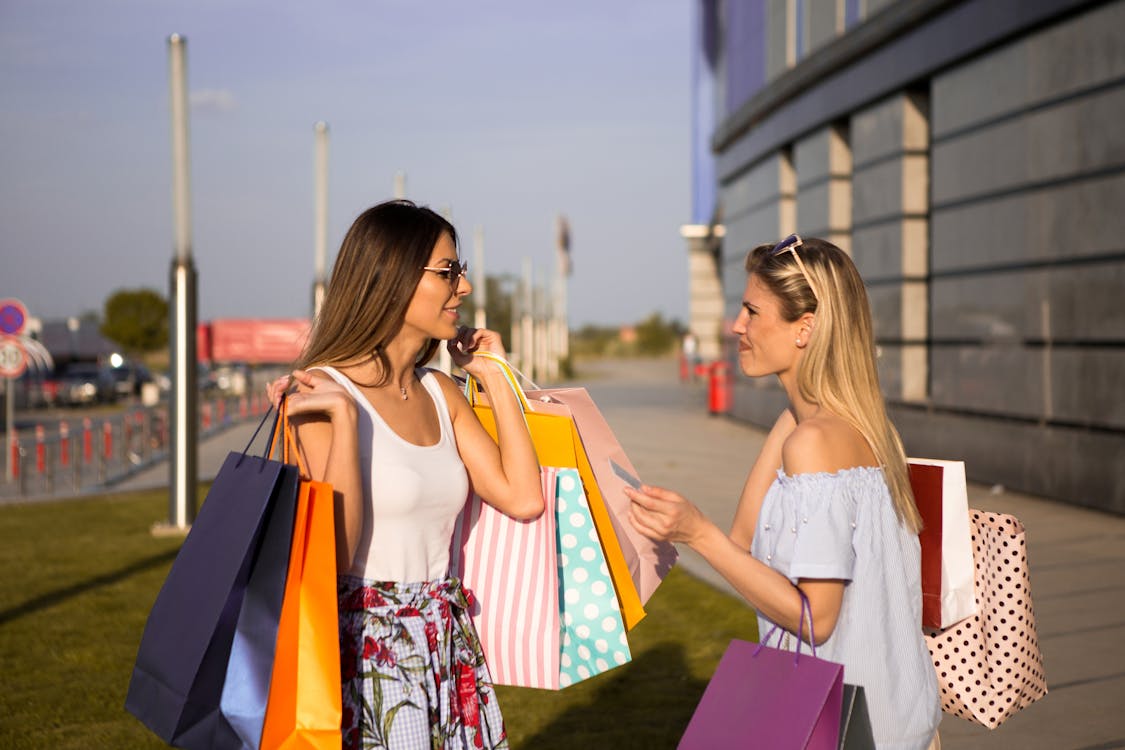 There are many unique shops on Vashon Island that sell locally grown or handmade gift items that are perfect souvenirs.
The Country Store and farm have been in existence for the last 50 years and have an amazing nursery and general store that is a must-try.
The Giraffe Store here specializes in ethically sourced local goods and has a giant giraffe sculpture outside its shop.
Art lovers can come and visit this beautiful art gallery by the name of Ravens Nest which has some stunning handcrafted artwork along with a gift shop.
People looking for fashion and unique housewares must go to Spiceberry home located in an old historic building in Burton.
Tourists looking for antiques can go and shop at the Treasure Island Store or can also visit Kronos which is a gift shop known for jewelry, crystals, beads, and stones.
For book lovers, the perfect place here is the Vashon Bookshop which also hosts literary events and can also recommend a book to suit your preference.
Frog Holler Forest
This is Vashon's newest community forest that comprises multi-use trails and is a joint effort by the Government and Vashon Land Trust to protect the forest on the south end of Vashon Island.
Frog Holler Forest is located on the east side of Wax Orchard Road and is known for the chorus of tree frogs in the area.
Tourists can stroll around the well-maintained trails and enjoy the fresh air and the scenic beauty of natural surroundings.
This forest has multi-use trails for mountain biking, walking, and horse riding. Tourists and locals can unwind and rejuvenate in these beautiful green pastures.
A few restaurants that are nearby Frog Holler Forest for some delicious meals and beverages are Rock Island Pub Pizza, Burton Coffee Stand, and La Biondo Wood Fired Pizza.
Fern Cove
Fern Cove is located on the northwest end of Vashon Island and comprises creeks, forested uplands, puget sound shoreline, and a marine fan delta.
This property also includes the historic Carriage House and Smith-Baldwin House which now serve as vacation rentals for tourists and visitors.
The park at Fern Cove is open to the public during the day for bird watching, walking, and strolling along the beach.
The trail at Fern Cove is considered an easy route and is great for hiking, bird watching, running, and exploring the place.
Ruby Brink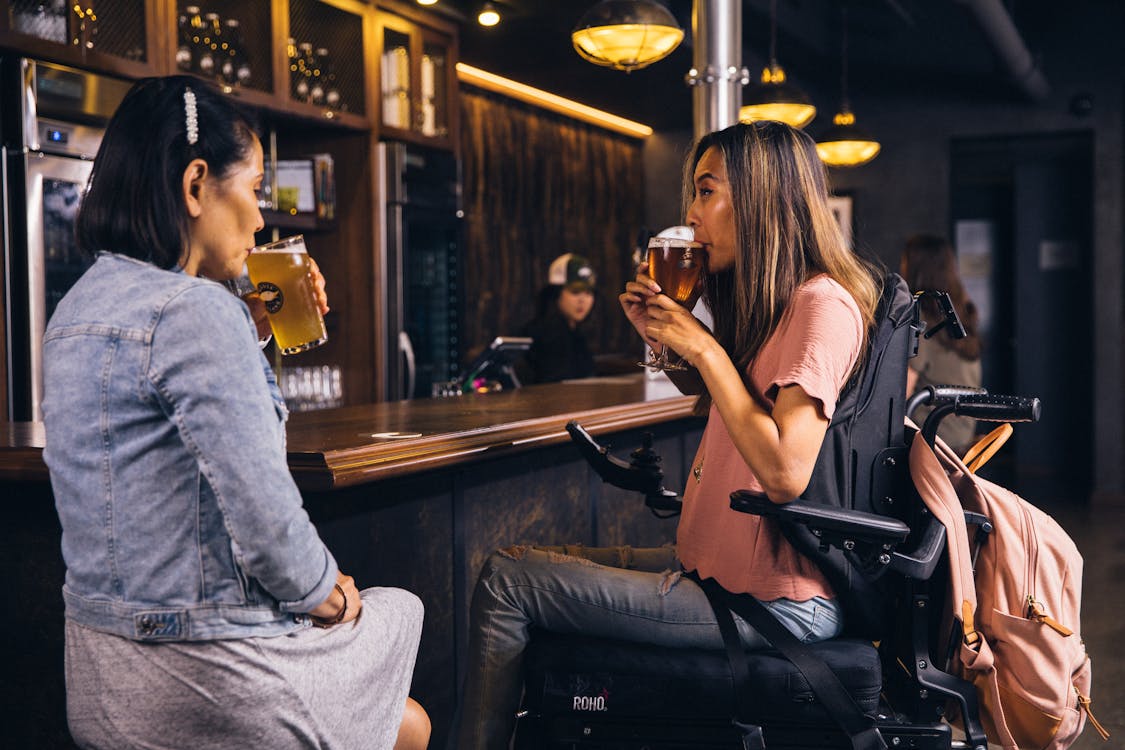 The Ruby Brink is a butcher shop, bar, and kitchen on Vashon Island that is very popular among locals and tourists for ambrosial meals and beverages.
This place has a seasonal menu that is ever-changing and never gets boring and uses the freshest of ingredients for its food preparation. The drinks and cocktails served here are creative and artistically crafted and a must-try if you visit Vashon Island.
The lively and entertaining atmosphere of Ruby Brink along with its very friendly and courteous staff makes it a perfect go-to place for family and friends.
Some delicious must-try items here are smoked beef sausage, salad, mushroom and lentil soup, olive oil cake, pickled egg, flatbread sausage, smoked chicken, veggie burger, and apricot pie.
This restaurant on Vashon Island aims to provide delicious and nutritious food to people that are freshly and organically sourced from local farmers.
KVI Beach
Vashon Island has many beautiful beaches and among them, KVI beach is a favorite among locals for wildlife viewing, picnicking and sunbathing.
This is a very unique beach for its very diverse and massive wildlife that are dependent on this rare ecosystem.
Bird watchers can be seen here to catch sight of migratory birds and nesting cliff birds. This place has also been voted the best place to build a sandcastle.
Tourists can find a variety of crabs and fishes in these marshes along with a variety of grasses and sedges.
Final Words
Vashon Island is worth visiting for its beautiful natural surroundings and very friendly and lovely locals.
The scenery, sound, and overall vibe of this place relax and rejuvenate your mind, body, and soul.
There are loads of things to see and explore on Vashon Island from scenic beaches, forests, trails, art and entertainment centers, and wineries to enjoy with family and friends. This is a highly recommended place and must be on your next travel bucket list.
Also read: