The beautiful city of Atlanta is the capital of the state of Georgia and is known for its green spaces, vibrant community, and growing economy.
A major tourist attraction of Atlanta is the Museums that can be found at various locations throughout the city and are truly amazing and spectacular.
The Museums in Atlanta are a perfect place for new ideas, inspiration, and gaining a new perspective about our society and are the epitome of our past that helps us in understanding ourselves.
Museums in Atlanta – A List Of 11 Spectacular Museums
Someone rightly said that "Museums are a place for exploration where time is transformed into spaces."
Museums in Atlanta are a great way to learn about our past, and how our ancestors lived, or gain knowledge about our country and its art and culture. A visit to the museum helps us expand our minds and gain knowledge.
A museum is not just a building that stores and exhibits objects of scientific, artistic, cultural, or historical importance but also a place that is a testament to the perseverance of humanity.
Here is a well-curated list of museums in Atlanta that are worth visiting and will be a memorable experience of a lifetime-:
Atlanta History Center
This history museum is located in the Buckhead district of Atlanta, Georgia, and was founded in the year 1926 to preserve and study Atlanta's history.
People looking for knowledge along with adventure come here to experience the historic houses, gardens, and award-winning exhibitions which make it one of the most popular museums in Atlanta.
The exhibits include documents about Atlanta's role in the Civil war, and folk art, 'Cyclorama' is a huge painting depicting the Civil war battle of Atlanta.
Atlanta History Center includes a museum, Goizueta gardens, a farm with animals, three historic homes, and archives. The museum is popular for group visits and field trips.
This is one of those museums in Atlanta which is wheelchair accessible and has benches and resting areas near various exhibits for visitors.
A special virtual program of story reading by various authors is regularly conducted to promote the art of storytelling.
The staff of the museum is very courteous and helpful and makes your tour of this center very enjoyable and memorable. the museum displays are also very educational.
This Center also has eateries and coffee shops for tired visitors who want to sit and relax while enjoying a meal. The visitors can buy salads, sandwiches, pastries, coffee, drinks, and soups among many other things to satiate their hunger.
There are gift shops selling antiques, art prints, and crafts both by local artists as well as renowned ones.
The Swan House is a must-visit and is renowned among visitors to this place. This masterpiece residential house was named after Emily Inman's love for swans which is reflected through beautiful swan motifs throughout the house.
This house has also featured in the famous movie 'Hunger Games because it registers great footfall throughout the year.
This is one of those museums in Atlanta that is very renowned among locals and families who want to know more about how this city came into being and its transformation from the past to the present.
The Breman Museum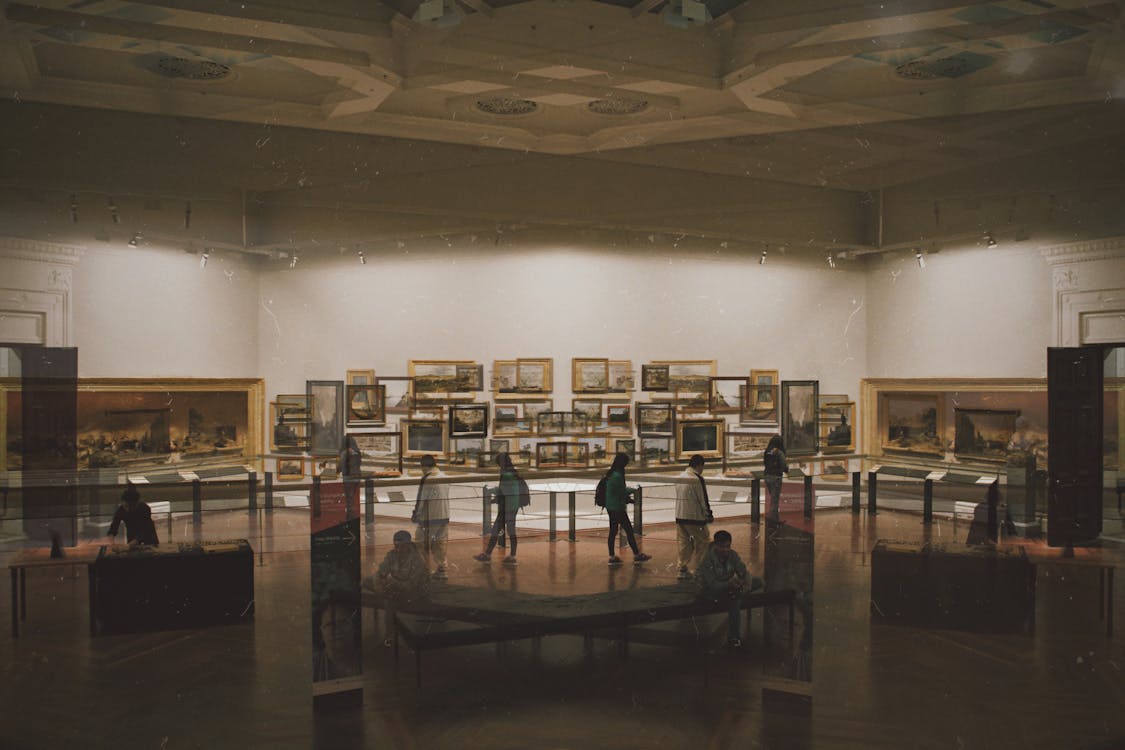 The William Breman Jewish Heritage Museum in Atlanta is a cultural center dedicated to Jewish history, art, and culture. The museum's special focus is on Holocaust and Georgia.
This one of its kind museumWonderlic in Atlanta includes many permanent and traveling exhibits related to the holocaust years called 'Absence of Humanity', Shwartz Gallery, Blonder Family Gallery, Library, Archive for Jewish history, and Center for Holocaust Education.
The Breman Museum is very beautifully laid out with exhibits and displays about Jewish history and the suffering during the holocaust. People have a very moving and emotional experience while exploring this place.
This is one of the popular museums in Atlanta that is known for its concerts, lectures, events, educational workshops, and tours for visitors of all ages.
The museum's gallery showcases exclusive exhibitions and a mind-blowing display of the resilience of Jewish survivors during that period.
The museum also has a gift shop from where visitors can buy various gift items for their friends and family.
Center For Puppetry Arts
The Center for Puppetry Arts in Atlanta is one of the few museums in the world dedicated to the art form of puppetry.
This museum in Atlanta was founded in 1978 by Vincent Anthony and focuses on education, performance, and museum.
This is one of the most charming museums in Atlanta that has enthralled everyone from kids to adults with its enlightening and magical performances, exhibits, and events.
The puppetry collection from around the world celebrates puppetry traditions from across Asia, Africa, Europe, and America.
Visitors can view very popular iconic puppets like Miss Piggy and Kermit the Frog.
This magical place is loved by children of all ages and tells you everything about the history of puppetry along with various shows, puppetry workshops, and movies.
Everything here is super informative and fun along with a very cooperative and courteous staff to care for your needs.
There is a whole section on display dedicated to very famous creatures like Fraggle Rock, Dark Crystal, Muppets, Sesame Street, and Jim Henson. A very intriguing section is for water puppets from Vietnam.
This museum in Atlanta also has a gift shop which is more of a toy store and is sure to attract kids who come to visit the museum with their families.
National Center for Civil and Human Rights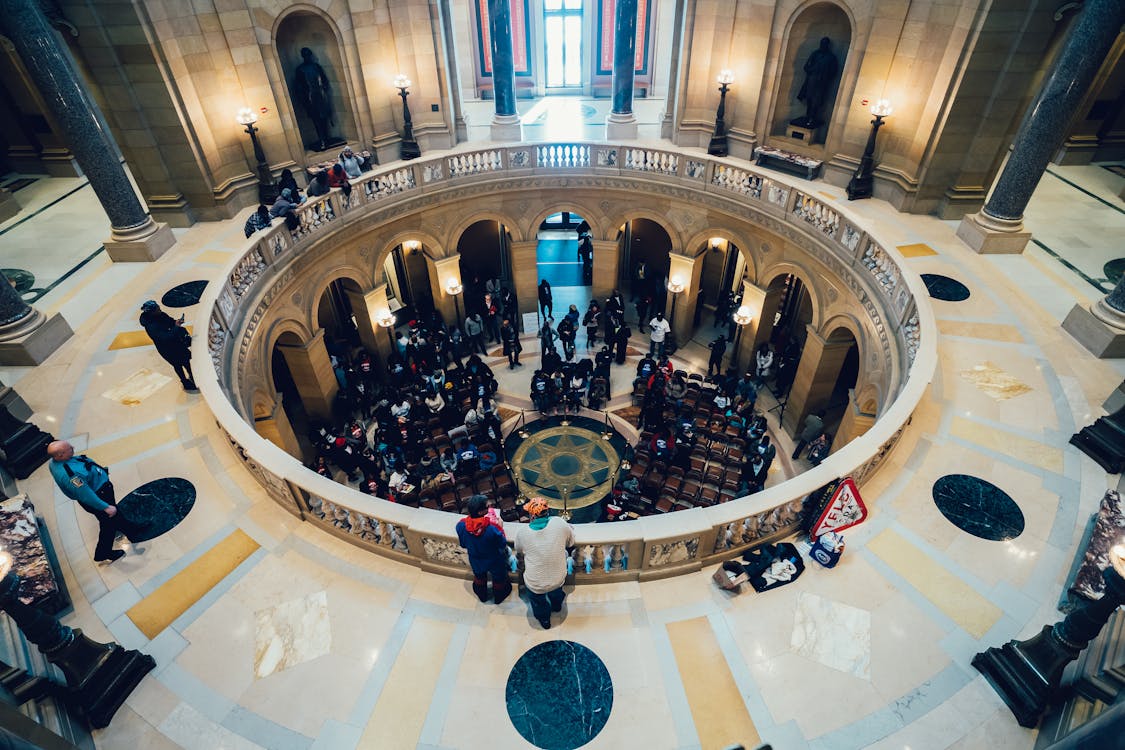 This museum in Atlanta opened to the public in 2014 and is dedicated to the achievements of the Civil Rights Movement in the USA and also to human rights movements that happened across the globe.
The museum aims to inspire the visitors that justice and dignity are for all irrespective of their caste, creed, and religion through various events, immersive exhibitions, training, and educational programs.
Some of the famous exhibitions of the museum include artifacts and papers related to the history of the civil rights movement, Dr. Martin Luther King Jr., and stories of human rights from around the world.
Various programs, lectures, and book talks are frequently organized here for visitors. The education program here aims to empower students and teachers with critical thinking tools about history, democracy, and human rights.
This is one of the exceptional museums in Atlanta that has very emotionally engaging exhibits about human rights struggles. A lot of Civil Rights exhibits are in darker rooms while the Human Rights exhibits are in well-lit rooms to highlight the difference.
There are a lot of life-sized images of dictators who ruled the people. The major representation in the center is Black American history.
The most moving part of the Center is the interactive lunch counter sit-in where you can experience the struggle of being treated differently because of your skin color and revisit the emotional past.
The staff at the center is very friendly and knowledgeable and guides the tourists through all the exhibits and displays while sharing information about them.
This is one of those museums in Atlanta which is a perfect place to bring kids to teach them valuable history lessons and empower them to become better citizens who care about everyone.
World Of Coca-Cola
The World of Coca-Cola is a museum that opened in 2007 in Atlanta and showcases the history of the Coca-Cola company.
Visitors are taken on a journey of this famous beverage brand and there are a lot of interactive exhibits in this museum which makes it very popular among tourists.
Some of the popular exhibits on display in one of the most amazing museums in Atlanta are-:
Scent exhibit– visitors sniff and try to guess the origin of the variety of scents and find out which Coca-Cola beverage may be their new favorite.
Tasting– people can taste a sample of different Coca-Cola beverages from around the world and learn interesting facts and details about them.
Theatre– people get to watch a short movie about the journey of this iconic brand and the memorable happy moments of people from around the world.
Polar Bear– people can come and take pictures with the famous polar bear of this brand which debuted in the print advertisement in 1922 and is one of the most popular symbols of Coca Cola brand.
Artifacts– various artifacts are on display to showcase the history of Coca Cola brand from the first bottle, and first serving of this beverage to the Olympic journey. All such amazing milestones are on display.
This museum in Atlanta is a great place for friends and family and a great place to pick cola souvenirs for everyone.
A Bottle Cap Cafe is nearby, where visitors can enjoy healthy and delicious snacks and lunch along with an elaborate Coca-Cola menu.
This is one of the most enjoyable museums in Atlanta and is a must-visit for fun and entertainment along with some amazing information about this iconic beverage.
High Museum of Art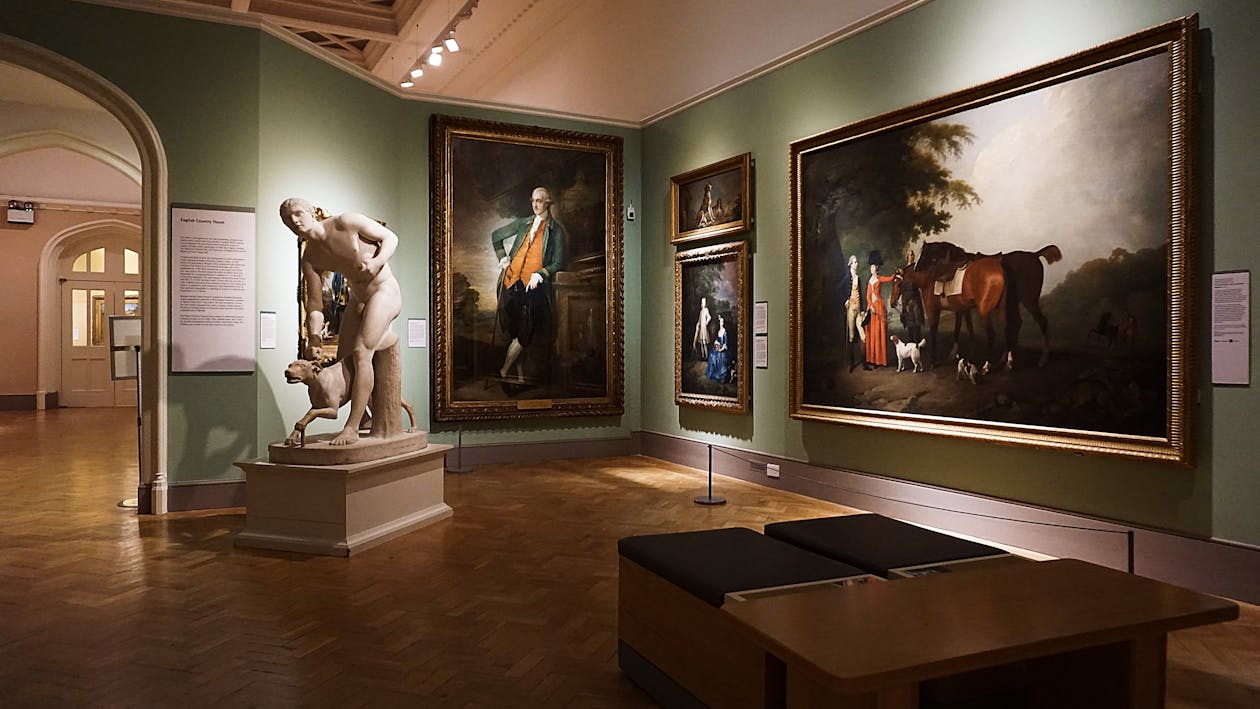 The High Museum of Art is the largest museum for visual art in the Southeastern United States.
The museum features European, African, and American art along with photographs and decorative art items and has a permanent collection of over 11000 pieces.
This unique art museum in Atlanta has a lot of different collections from sculptures, posters, furniture, paintings, and pottery items.
Each floor in this museum in Atlanta is dedicated to a different period in history with an amazing collection of many original art pieces.
The design and layout of this museum are spectacular along with a very diverse collection of art, children's spaces, and a lovely courtyard to satiate your taste buds.
The museum regularly organizes art workshops for toddlers and teenagers to enhance their creativity through art projects, artwork, and self-guided tours.
A unique feature of this museum in Atlanta is that it regularly organizes various events like the one 'Inquiring Minds- Bob Thompson' which invites participants to explore the exhibition in groups and converse about it to know each other's opinions.
Visitors can enjoy some great music while exploring the exhibitions with some of the most popular DJs of the region in their Musical Events.
The museum also organizes family tours, but it is only for registered members. This tour provides a chance to discover new art and artist every week.
College Football Hall of Fame
This museum in Atlanta was founded in 1951 by The National Football Foundation and is dedicated to coaches and players of college football that were voted the first-team All-American by the media.
This is one of the most fun sports museums in Atlanta that has a lot of interactive activities for everyone. Visitors can choose which school they want to represent in these interactive activities like the jumping game, and a scavenger hunt.
The museum recreates the excitement of college football through a fake college day football broadcast studio and also has a karaoke option.
There are many football-themed art pieces, artifacts, and posters which are all very informative and fun.
This museum in Atlanta also has half a field where the visitors can practice their football skills by passing and kicking the ball.
There is a wall of helmets and trophies cases along with areas that showcase the college gameday, traditions, and evolvement through all these years.
Everything is very neatly and properly laid out so that the visitors can understand how different areas like rules, uniforms, training, and rules changed over time.
The museum has a turf area where families can have fun playing the game and a virtual sports anchor area to try their commentary skills.
The museum has a very nice gift shop with lots of options to choose from to make this trip memorable.
Fernbank Museum of Natural History
Fernbank Museum in Atlanta is dedicated to natural history and has exhibitions and programming related to it.
There are several permanent exhibitions as well as temporary exhibitions in this extraordinary museum.
The museum takes you back in time and lets you uncover the past mysteries related to dinosaurs, fossils, prehistoric culture, and amazing places.
People get to watch animal movies and documentaries on huge theatre screens that are fun, and enjoyable and provide the visitors with an immersive experience.
The outer areas of Fernbank Museum in Atlanta are open throughout the year to highlight the natural world through interactive exhibits, trails, mesmerizing scenery, and educational programming.
The outdoor area includes-: Wildwoods, Fernbank Forest, Raingarden, Special exhibits, and Dinosaur Entrance Plaza.
The museum also organizes 'Fernbank After Dark' for adults which includes live music, museum exhibits, science demonstrations, access to bars, and a delightful menu. This is a perfect event to come with friends or on date nights and has loads of fun.
This museum in Atlanta is loved by kids for having plenty of interactive exhibits for them and of course, the special attraction is a display of tyrannosaurus display with visual screens.
The museum staff is very courteous and helpful and takes special care to warmly welcome families with special needs children so that they feel at home and enjoy their time at this wonderful museum.
Michael C. Carlos Museum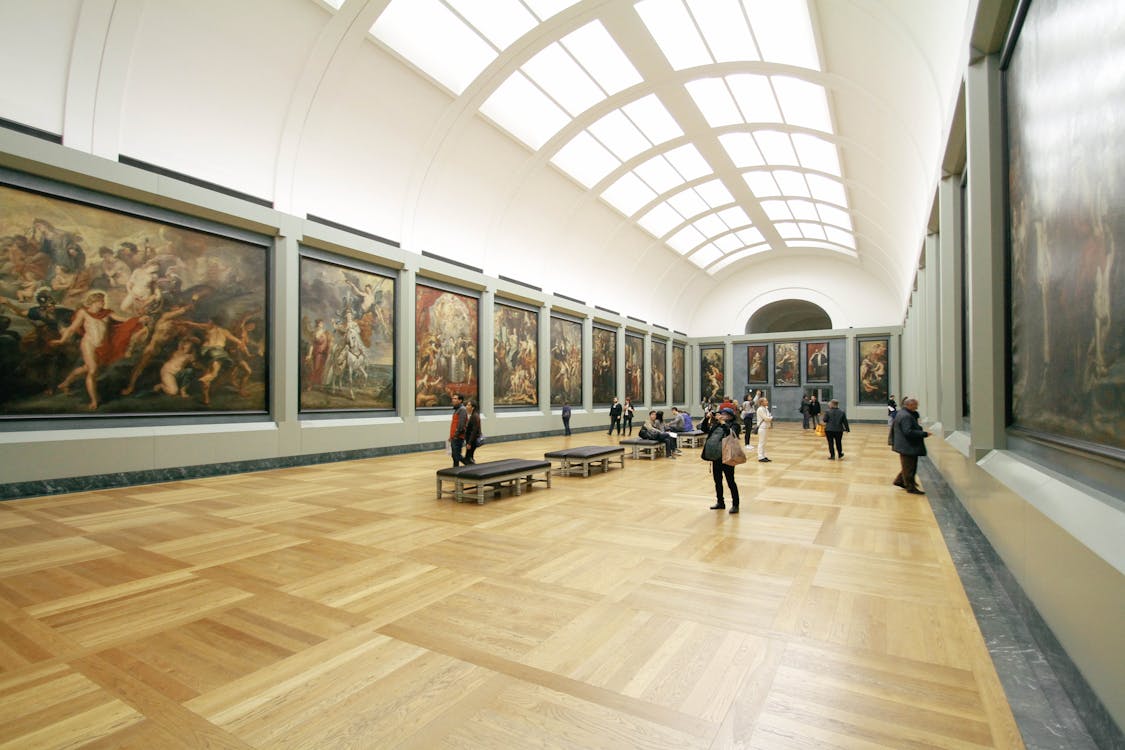 This Art Museum in Atlanta has one of the largest ancient art collections that include objects from ancient Rome, Africa, Egypt, the East, and America.
Michael C. Carlos Museum also has a collection of works on paper from the days of the Renaissance to the present.
The galleries are very neatly organized and well-lit with great information about the artifacts and exhibits from their various collections.
All the exhibits in this museum in Atlanta are very well curated and divided according to regions and carry a very detailed information card for the convenience of the visitors.
Tourists and visitors can take the help of guides who are available throughout the museum or can experience it through a self-guided tour.
The place is wheelchair accessible with a very knowledgeable staff to help you and make your trip memorable and insightful.
The place has an amazing collection of mummies from the Egyptian era along with many spectacular statues.
Some standouts from their collection include the Egyptian Book of the Dead and soldier's armor from the ancient land of Greece.
The special exhibits cover a wide array of subjects from religious imagery, painting techniques, and slavery in the ancient world.
This is one of those museums in Atlanta that is not exceptionally large but has an extraordinary collection of art that is amazing and appeals to tourists.
The gift shop here has a great collection of souvenirs and is also very reasonably priced. They have a very unique collection of jewelry items.
Martin Luther King Jr. National Historical Park
This museum in Atlanta is spread across several sites in the city and is related to the work and life of civil rights leader Martin Luther King and is composed of exhibits, landmarks, and monuments.
This museum in Atlanta comprises several buildings that include the original Ebenezer Baptist Church, Martin Luther's birth home, and the Martin Luther King jr. Center for Non-Violent Social Change or The King Center.
This Historical Park attracts a large number of national and international visitors who want to pay homage to this revolutionary and brought social changes.
The area around the monument is very beautifully maintained with the park showcasing all the important quotes by Martin Luther king.
The historic neighborhood of this famous museum in Atlanta is very well preserved, and the final resting place of Dr. King is very serene with a reflection pool.
Some must-see things at this historic site are the Children of Courage Exhibit, The International World Peace Rose Garden, the Birth Home tour of Martin Luther King, and The Church where Dr. King's father was a pastor and also held the funeral of Martin Luther King.
The best part of the museum is the hands-on section for children to learn about the hardships that were faced by kids in the past.
This is one of the most famous museums in Atlanta that is a shrine for all those people of different nationalities who want to promote peace and love in the world and promote non-violence.
Children's Museum of Atlanta
This is a one-of-a-kind museum in Atlanta and is a perfect place for kids to have fun and enjoyment while enhancing their creativity and learning.
The place is for kids aged between 2 years to 8 years with an indoor playground, sand area, and water table .
This museum in Atlanta is unlike a conventional museum but an interactive play environment where children can learn and explore.
This hands-on center keeps the kids curious and entertained for hours through mazes, puzzles, and play spaces that are specially designed to challenge the minds of young children.
The museum organizes musicals and short-acting performances for kids that include events like Friday jam Sessions, Homeschool day, and others.
There is a section where kids can connect the pipes that run through the entire house with a laboratory and a ball machine.
There is a dedicated section for science where children can learn about scientific facts through interactive technology that makes it interesting and fun.
The museum has a Treehouse where kids can climb and enjoy with their friends or can go to the painting area and let their artistic streak shine.
The children can pretend to play as they work in a cafe, learn to push a shopping cart through a grocery store, load fruits, and vegetables in delivery trucks, and many such things.
One of the most kids-friendly museums in Atlanta this one should be on the travel bucket list of every parent with a toddler who is visiting the state of Georgia.
Final Words
The museums in Atlanta are scattered throughout the city and are a great place of learning for families and kids. The museums are a great learning place for innovative ideas and are leaders in science, arts, politics, and history.
Tourists coming to Atlanta must visit these amazing museums that celebrate and appreciate everything from civil rights, natural history, and puppetry art forms to college football.
A visit to these diverse Museums in Atlanta will give you a better insight into how past events molded our present and future.
Click here to read more with us