The fantastic city of Chicago offers a wealth of things to see and do. You have visited Chicago frequently, but you may also try taking road trips from Chicago. It will provide you with wonderful experiences.
Chicago is a great spot to start if you enjoy road trips. The most well-known attractions, delicious food, and beverages are all there. The city is an attractive destination for tourists looking for a new and unique experience on their upcoming vacation because it offers both historic places and modern landmarks.
Every road journey offers a different experience, with chances to pause at a beautiful viewpoint, engage in regional food, and enjoy the region's rich history. Chicago is a great place to start a road trip because of its world-class architecture, diversified cuisine, and active culture.
Chicago is therefore a city with several destinations rather than simply one. You can visit there and have a fantastic time with your family and friends.
The list of things you can do in Chicago during your free time is endless and includes exploring all the city's neighborhoods such as Wicker Park or Buck town, going to world-class museums like the Shedd Aquarium or the MCA Chicago Art Museum, strolling through Millennium Park, watching a show at The Auditorium Theatre, shopping at Magnificent Mile Shops & Galleries, stopping for a quick bite at Giordano's, and so much more. However, in this article, we'll tell you about the best road trips from Chicago. Let see!
9 Best Road Trips to Take from Chicago:
There are plenty of exciting road trips departing from Chicago.
The road trips from Chicago destinations rely on short day trips, weekend getaways, and longer excursions; a short day trip typically lasts no longer than a day or two, a weekend getaway no longer than two to three days, and a longer excursion typically last seven to eight days. Consequently, let's talk about the top road trips from Chicago:
1. Day Trip to Starved Rock State Park:
The Starved Rock State Park is the best short road day trip from Chicago. It is one of the best state parks. If you want to travel and have fun but don't have a lot of time, here is the perfect place to spend your one day.
Those who already live in Chicago and prefer the outdoors have made at least one trip and have thoroughly loved it. There are numerous hiking trails and camping opportunities at Starved Rock State Park, but there are a lot more.
As a result, there are waterfalls, sandstone cliffs along the river, and millions of years old rock formations. In Illinois, the starving rock state park lies roughly 90 miles southwest of Chicago. It offers hiking paths, picnic spaces, campsites, and magnificent bluffs along the Illinois River.
The name of the park is derived from a Native American myth in which a band of Illiniwek people was claimed to have been imprisoned on a rock outcrop after a battle and eventually died from starvation. With chances for fishing, boating, and other activities, the park provides visitors with a distinctive opportunity to discover the region's natural beauty, art galleries, and historical history.
Starved Rock State Park becomes busy in the summer, so make reservations for your campsite before visiting there to ensure that you have a spot. If you're feeling more adventurous, you could even skip the car and choose a bike 108 miles from Chicago to Starved Rock to experience another adventure.
Starved Rock State Park offers both peaceful outdoor retreats and thrilling outdoor sports, so there is something for everyone.
2. Day Trip to Southern Michigan City:
The area around the city is lovely, with rolling hills and lavish green trees all around. You can unwind and recharge while staying in a charming bed and breakfast with views of the countryside. By visiting museums and historical landmarks, you can learn more about the city's rich history and culture.
In addition, you will be impressed by the regional architecture, which includes both Victorian-style houses and contemporary skyscrapers. The city also boasted a thriving restaurant scene, with several eateries serving up delicious cuisine from all over the world.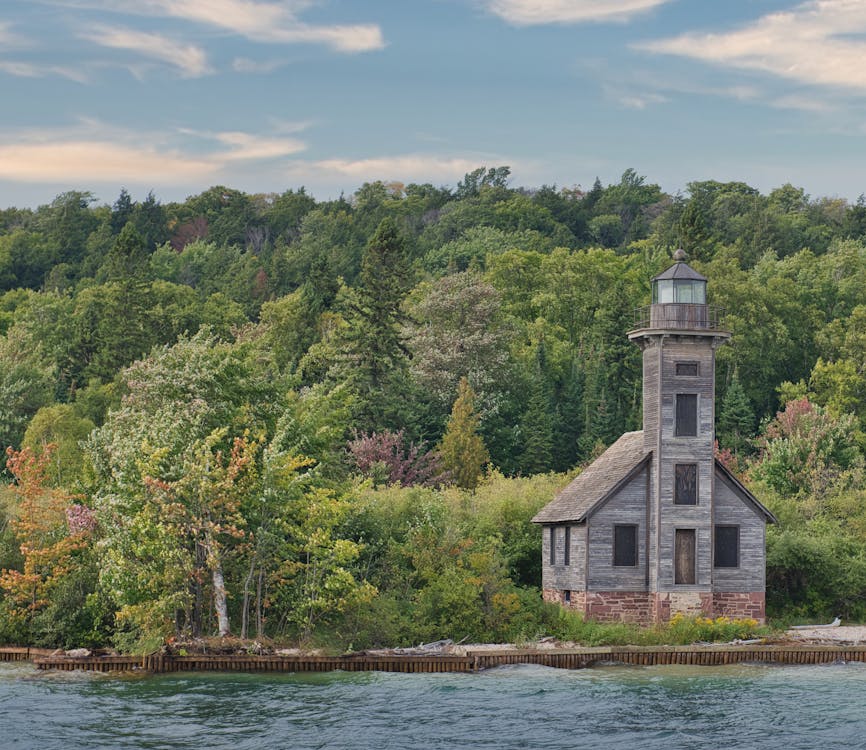 Southern Michigan has several travel destinations, such as the Grand Beaches, and Warren Dunes State Park, and you can also see New Buffalo. It is renowned for its small-town charm; its specialties include wine sampling and exploring beaches. Consequently, the distance on the map between Chicago and Michigan is 75 miles.
You will just need to drive for half an hour not more than 90 minutes, depending on traffic. There are only one or two campgrounds there, so you won't find a lot of people there and can relax comfortably. However, since the trip is only one day long, you can still manage to go there on a budget and create lifelong memories.
3. Day Trip to Lake Geneva, Wisconsin:
Approximately 60 miles from Milwaukee and approximately 90 miles from Chicago, the lovely and scenic Lake Geneva is situated in southeast Wisconsin. A verdant forest and rolling hills surround the city, which is situated on the shore of Lake Geneva.
The city of Geneva is renowned for its stunning Victorian architecture and its downtown, which is filled with roadside attractions of a variety of stores and cafés. Other options include visiting the Geneva Lake Museum and taking a historical boat tour of the lake. There are many parks you can visit, including Big Foot Beach State Park and the Geneva Lake Shore Path.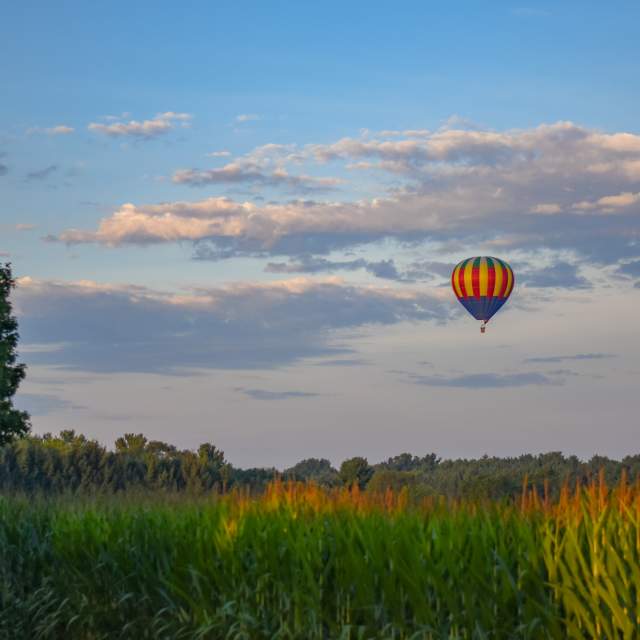 The Black Point Estate & Gardens, historic sites constructed in 1888 and now open to the public for tours, is another well-liked Lake Geneva destination. Additionally, you can take a guided tour of the estate to discover its history and explore its numerous lovely gardens and outdoor areas. You can engage in outdoor activities and outdoor adventures as well.
The Grand Geneva resort and spa, which provides many amenities and services, is one of the hotels and conference halls in this city. This makes it one of the best spots to experience on your road trips from Chicago. You can take this journey on one day trip to see the key attractions, or you can take it as a convenient road trip, depending on your schedule.
Lake Geneva is a terrific destination whether you're searching for a restful escape or an exciting holiday. It is simple to understand why this picturesque city is one of the most well-liked vacation spots in Wisconsin with its stunning environment, fascinating history, and a vast variety of activities and attractions.
4. Day Trip of Lake Michigan to South Haven:
One of the five great lakes of North America, Lake Michigan is situated in the country's Midwest. Lake Michigan is one of the well-known scenic lakes, a windy city, and the third-largest freshwater lake in terms of surface area and the sixth-largest in terms of volume.
The cities of Chicago are located at the southern end of Lake Michigan, which is bordered by the states of Michigan, Wisconsin, Illinois, and Indiana. Consequently, South Haven is a picturesque seaside town situated in the state of Michigan on the southern edge of Lake Michigan. Lake Michigan town is a well-liked tourist attraction thanks to its beautiful beaches, green parks, and energetic downtown area.
The South Haven Lighthouse, which was constructed in 1903 and is a well-known landmark in the community, provides breathtaking views over the lake and the surroundings.
South Haven's stunning beaches rank among the city's top attractions. Both the North Beach and the South Beach of the town are well-liked locations for swimming, fishing, and sunbathing.
The beaches are also a terrific area to enjoy the breathtaking views of the lake and surroundings while watching the sunset. You can enjoy your journey more because the distance is close to two hours by road.
Anyone interested in seeing Lake Michigan's natural beauty should visit South Haven. It is a quaint coastal village that is well worth the trip.
It provides a variety of activities and attractions for guests of all ages thanks to its picturesque beaches, verdant parks, and energetic downtown area. If you enjoy the beach, and hiking, or are just seeking a quiet area to unwind, South Haven is guaranteed to deliver an outstanding experience.
5. Weekend Trip to Indiana Dunes National Park:
The park was created in 1966 as a National Lakeshore and changed to a National Park in 2019. Northwest Indiana is home to Indiana Dunes Park, which is situated on Lake Michigan's southern shore.
With 15,000 acres of sandy beaches, soaring dunes, lush forests, prairies, marshes, and wildlife, the park is renowned for its gorgeous and varied landscapes. Additionally, visitors can engage in water sports including swimming, hiking trails, boating, and fishing on the lake.
There are more than 50 miles of paths in the park, and they provide spectacular views of the lake, the grand beach, and the surroundings.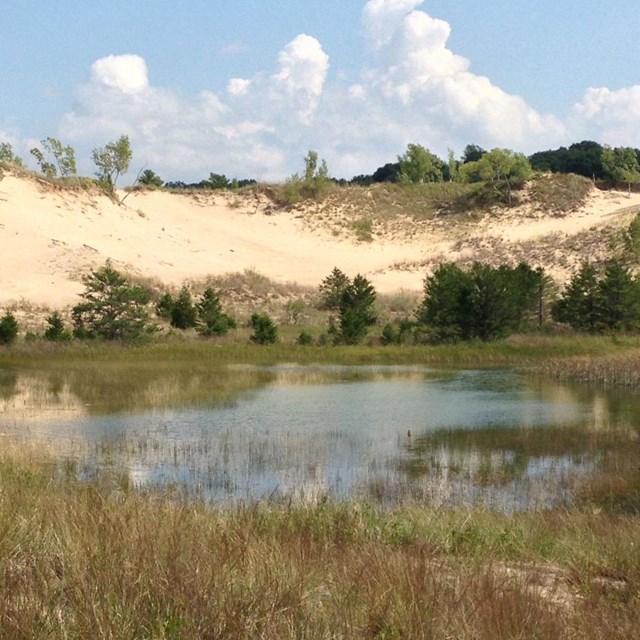 The park is a well-liked site for bird watching because it is home to a remarkable variety of wildlife, including over 350 species of birds. Numerous other species, including coyotes, beavers, muskrats, and deer can also be seen by visitors.
Several endangered species, including the eastern Mississauga rattlesnake and the Indiana bat, have habitats in the park. Campgrounds, RV parks, and cabins are just a few of the lodging options available to park visitors. In the neighborhood, there are a lot of hotels and motels as well.
Many significant cities in the area, including Chicago, Milwaukee, and Indianapolis, have easy access to the park.
From Chicago, you may take this as a simple and inexpensive road trip. By vehicle, the trip takes only one hour. However, it's a weekend trip, so you get to visit the park's highlights and create lasting memories.
Visitors can see a variety of landscapes and species in Indiana Dunes National Park, which is a very exceptional and breathtaking location. Indiana Dunes National Park offers a variety of activities, including family-friendly adventures, hiking trails, and peaceful beach days.
6. Weekend Road Trip to Mammoth Cave National Park:
A special geological and archaeological location called Mammoth Cave National Park is situated in the middle of Kentucky, in the United States.
The Mammoth Cave System, the world's largest known cave system with more than 400 miles of excavated passageways, is the park's most well-known attraction and the source of its name. Over 52,000 acres of forested land are covered by the park, which was founded in 1941.
The cave gained popularity as a tourist destination in the early 1800s, and in 1926 it was made into a national park. There are canoeing and kayaking opportunities on the Green River and Nolin River, which both flow through the park. The park's pathways take tourists into the forest while providing picturesque views of the surroundings.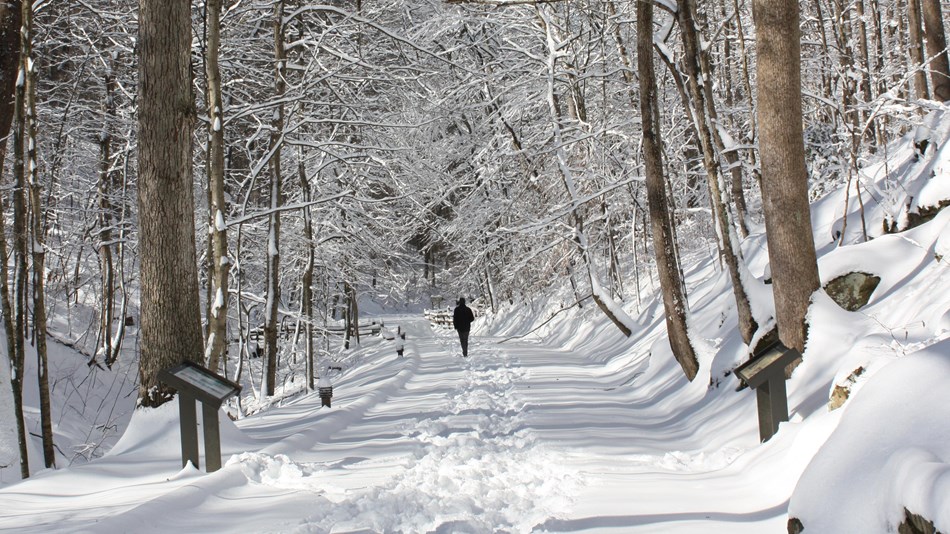 If you enjoy plants and animals, you can witness black bears, deer, and many different types of birds that are either threatened or endangered. The park's varied scenery and fauna can be seen from many hiking paths.
The park also features many picnic spots, a campground, and a visitor center with information and educational exhibits about the history, geology, and ecology of the park. With more than 400 miles of naturally carved underground corridors, it is the world's longest cave system. For a weekend trip, the six-hour drive from Chicago is certainly manageable.
Visitors can explore and enjoy a variety of natural, cultural, and historical elements at Mammoth Cave National Park, which is a distinctive and diversified park. This renowned national park has attractions for everyone, whether you're an experienced cave diver, a wildlife enthusiast, or a history buff.
7. Weekend Road Trip to Shawnee National Forest:
A nature park called Shawnee National Forest can be found in southern Illinois in the United States. It was founded in September 1933 and has a total size of about 280,000 acres. The Shawnee tribe of Native Americans, who formerly inhabited the area, inspired the naming of the forest.
Between the Mississippi River and the Ohio, river is where you will find this Forest. Ancient sandstone cliffs and formations can be seen in the wilderness area known as the Garden of the Gods.
Additionally, you may go on a picnic, go on a hike, and stay in a warm B&B or cabin by visiting the Shawnee Hills Wine Trail, which features 11 award-winning wineries along a 35-mile picturesque journey along Highways 27 and 51 in the Shawnee National Forest.
The Shawnee National Forest is renowned for its varied topography, which includes forested valleys, rocky cliffs, and scenic bluffs in addition to rolling hills and picturesque views. Garden of the Gods, a picturesque location with rock formations, cliffs, and natural bridges, is one of the forest's key draws.
Natural resources such as timber and minerals are abundant in the forest. You may spend the weekend at Shawnee National Park after a six-hour drive from Chicago.
The Shawnee National Forest is a unique and lovely natural setting that provides a range of recreation and educational possibilities. The forest offers something for everyone, whether you enjoy hiking, camping, watching birds, or being outside in general.
It's a wonderful location to discover and take in the beauty of nature. Because of these fantastic features, you should add them to your list of road trips from Chicago.
8. Weekend Road Trip to Grand Rapids, Michigan:
The second-largest city in Michigan, Grand Rapids is renowned for its extensive history, lively culture, and robust economy. The city, which is situated along the Grand River, has a long history that dates back to the 19th century when it served as a center for the lumber business.
Numerous significant healthcare facilities are located in the city, including Spectrum Health, one of the biggest employers in the region. Grand Rapids is also a center for the furniture business; as a result, the city is known as "Furniture City" and is home to several top furniture makers.
Grand Rapids is noted for its strong cultural legacy, which is celebrated through many annual events and festivals, despite its economic prosperity. The Grand Rapids Art Prize, the Grand Rapids International Wine, Beer & Food Festival, and the Grand Rapids Pride Festival are a few of the most well-liked occasions.
These occasions draw guests from all around the world and highlight the city's thriving arts and cultural sector. Visit one of the numerous regional craft breweries to enjoy some of Michigan's best brews, or spend some time exploring the downtown market area with its many museums, galleries, and shops.
Road trips from Chicago to Grand Rapids, Michigan passes through the center of the Midwest and offers a view of the area's scenic beauty and rich history. This road trip will undoubtedly be an unforgettable experience, whether you are an experienced traveler or just seeking a weekend break.
9. Long Excursion Trip to Mount Rushmore/Badlands:
A visit to the Badlands National Park and Mount Rushmore National Memorial is a unique and unforgettable adventure. The faces of four of the most well-known people are shown on Mount Rushmore, a large sculpture that was carved into the rock face of the mountain in South Dakota's Black Hills.
To see the sculptures up close, visitors can hike to the mountain's summit. Alternatively, they can take a scenic drive or walking trails through the nearby Black Hills to take in the breathtaking scenery. There are also a variety of ranger-led excursions available that explain the monument's historical context and noteworthy information.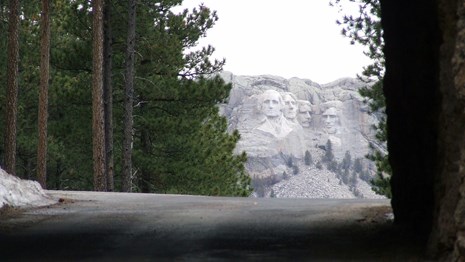 The park is a well-liked location for hiking and backpacking and is home to a variety of species, including bison, pronghorns, bighorn sheep, and coyotes. The park has many routes that range from strolls to challenging treks, giving visitors the chance to take in the natural beauty of the area.
The best amount of time to travel to Rushmore is at least two days because it is around 934 miles from Chicago. Depending on the route you select, Sioux City, Sioux Falls, and South Dakota are good halfway spots.
Travelers have the chance to see two of the country's most famous natural and historic sites when they visit Mount Rushmore and Badlands National Park.
Road trips from Chicago to these two locations will undoubtedly be a highlight of your travels, whether you're a history enthusiast, a lover of the outdoors, or simply seeking out an interesting travel experience.
Conclusion:
The road trips from Chicago are a fantastic experience full of memories and moments that you had while on the road. It was a memorable journey made possible by the gorgeous routes, varied scenery, and the pleasure of exploring new sites.
The pleasant accommodations, tasty food, and easy roads all added to the overall enjoyment of the journey. Overall, the road trip was well thought out and implemented, giving you the chance to get away from your normal routine and discover the wonders of nature.
Read more from us: 10 Best Routes For Arizona Road Trip