The state of Alabama is a nature paradise with amazing beaches, forests, lakes, mountains, and rivers.
The state also has a few nicknames like the "Yellowhammer State", the "Cotton State" and the "Heart Of Dixie".
It is a very diverse and progressive state with people of different ethnicities and nationalities living together.
There are many exciting things for tourists to do here like playing golf, visiting the zoo, learning about the civil rights movement, seeing exhibits about space travel, visiting museums and beaches, or planning a trip to pretty small towns in Alabama.
6 Amazing And Must-Visit Small Towns In Alabama
Many small towns in Alabama are picturesque and known for their old-world charm, spectacular views, and hospitality.
Tourists who want to relax and rejuvenate in a quiet atmosphere and soak in the beauty of nature must visit these quaint towns.
Here is a list of a few such small towns in Alabama that must be visited by everyone-:
1. Monroeville
Monroeville is considered the "Literary Capital of Alabama" as it was home to renowned writers like Harper Lee and Truman Capote and is a popular tourist destination.
This town has something for everyone whether you are a lover of art, nature, history, or literature.
Monroeville has many outdoor tourist attractions like a museum, lake, historical park, golf course, and some pretty decent shops for books, antiques, clothes, and other things.
Some famous tourists attractions are -:
1.1. Reading Sculpture
This is an interactive bronze statue featuring three children gathered around a bench wherein a barefoot girl meant to look like a scout of ' How To Kill A Mockingbird' is immersed in reading along with the boys standing behind her.
The 'Celebration Of Reading' sculptor design conveys the importance of reading in our lives and is a popular destination for literature lovers.
1.2. Monroe County Museum
The museum takes you back in time and fans of Harper Lee and Truman Capote can see various exhibits related to their early life, literary work, prizes, photographs, and documentary films.
1.3. Otha Lee Biggs Amphitheatre
This is home to the 'To Kill A Mocking Bird' play set throughout the year. The sets include Mrs. Stephanie's house, Finch's house, Boo Radley's house, and a few other characters' houses.
1.4. Monroe County Lake
This public fishing lake is very well maintained and perfect for fishing and other outdoor activities like walking, bird watching, or just enjoying the peaceful environment.
1.5. Vanity Fair Golf Club
This is a private golf and tennis club and is perfect for tourists who want to enjoy their vacation playing the games.
1.6. Alabama Civil Rights Trail
Tourists can see the most famous fictional town Maycomb in Harper Lee's works. In this small town in Alabama, people can see many of the settings in books and movies.
1.7. Monroe County Murals
Tourists can learn about local art and its origins at this place. The murals tell about the life of people in the 19th century and are beautifully painted with a different story to tell.
Visitors can also take a self-guided tour through the town or visit various beautiful parks here. Monroeville is one of the small towns in Alabama that is worth a visit.
2. Fairhope 
The town of Fairhope is known for its amazing parks, and spectacular views and is filled with beautiful shops, cafes, boutiques, art galleries, and restaurants and is one of the small towns in Alabama that is very popular among visitors.
2.1. Galleries
Fairhope is one of the small towns in Alabama that has a very vibrant art culture with beautiful art galleries.
A few art galleries worth a visit are Kiln Studio and Gallery, Eastern Shore Art Centre, Lyons Share Gallery, Theatre 98, and Gallery By The Bay.
2.2. Weeks Bay Reserve
This reserve is open to the public where people can learn about the wildlife, plants, trees, birds, and flowers.
Tourists can view the various exhibits and specimens related to the vibrant flora and fauna of the place.
It also has a hiking trail, boat facilities, a boardwalk, and a pavilion and is a perfect spot for a picnic with family and friends.
2.3. Fairhope Museum Of History
The museum is free to the public and tells the history of the town through various presentations, exhibits, and events.
The tourists can take a self-guided tour or ask queries from the knowledgeable and friendly staff of the museum.
2.4. Parks
Fairhope is one of the small towns in Alabama that has some beautiful parks for children with various facilities for both children and adults.
Some renowned parks in the town are Fairhope's Community Park (for a family-friendly vacation), Fairhope Beach and Park (walk along the beach or play with ducks in the park), and Henry George Park On The Bluff (also a venue for concerts, weddings, and shows).
2.5. Fairhope Municipal Pier
This is a perfect spot for tourists to enjoy the spectacular view of Mobile Bay, the fountain, and the rose garden.
Visitors can indulge in various activities like fishing, bird watching, and walking, and along with it enjoy various flavorsome food.
2.6. Entertainment And Events
The town of Fairhope organizes various events, festivals, parades, and concerts throughout the year to showcase the vibrant culture of this place.
Some examples of the entertaining events held here are the First Friday Art Walk, Mardi Gras Parades, Arts and Crafts Festival, Fourth Of July Fireworks, Christmas Parade, New Year Celebration, and Film Festivals.
2.7. Golf Courses
Fairhope has some beautiful golf courses with amazing views and rolling fairways that cater to golfers of various levels.
The three Golf courses and clubs located here are Rock Creek Golf Club, Quail Creek Golf Course, and the Lakewood Club.
2.8. Shopping
The shops here offer everything from local items to branded ones. Tourists can buy gifts, antiques, jewelry, and apparel from the various shops while enjoying the panoramic view of this quaint town.
2.9. Spas And Restaurants
Fairhope has many spas and beauty centers where tourists can relax, enjoy and unwind after a long day along with some amazing hotels and restaurants.
3. Mentone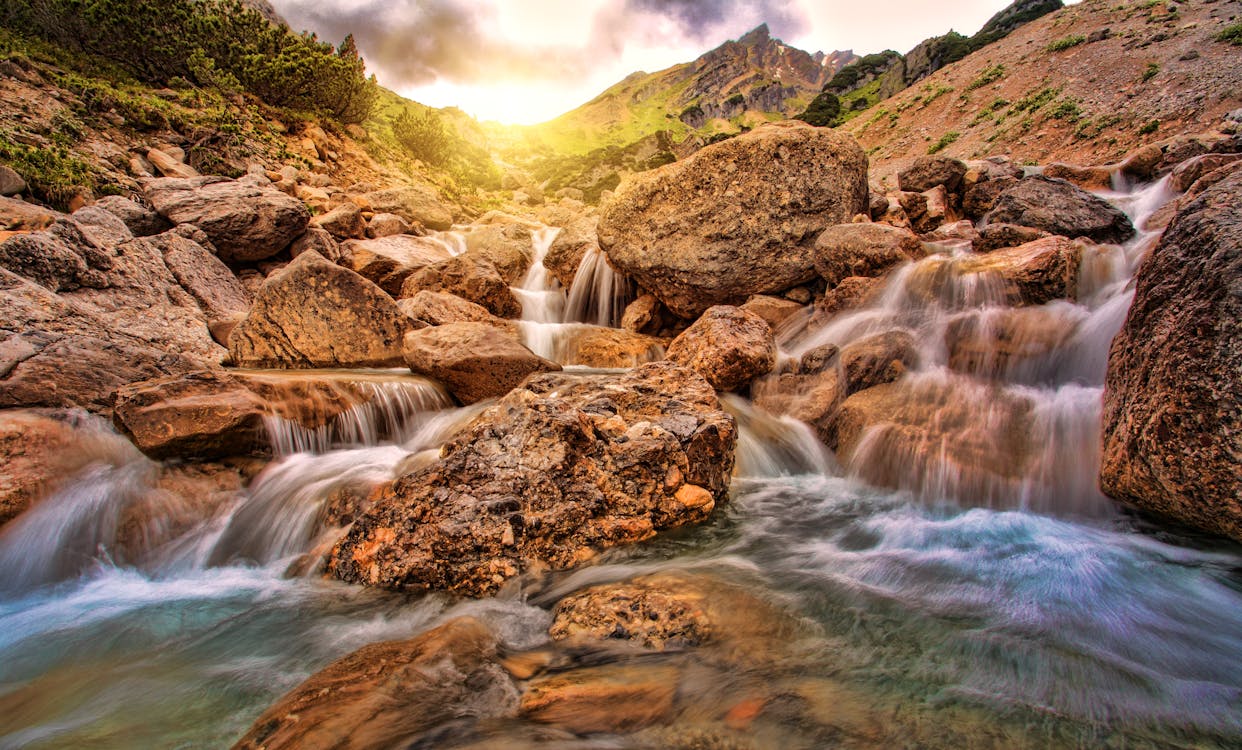 Mentone sits atop Lookout Mountain and is full of mineral springs that are believed to have healing magical powers thus became famous as a blooming health resort destination.
Mentone is one of the small towns in Alabama that is full of natural beauty and is still untouched by rapid industrialization making it popular among tourists.
Here is a list of some enjoyable things to do in this beautiful town-:
3.1. Brow Park
This is an awesome municipal park lined with beautiful trees, great views, picnic benches, and cottages. It is at the top of the ridge line giving a spectacular view of the valley.
Visitors talk about the great sunset views from this park which is a great place to enjoy with family and friends.
3.2. Desoto Falls And State Park
Desoto state park consists of forests, wildlife, waterfalls, rivers, and mountains and is located on Lookout mountain. The park has a lot of camping options and hiking trails.
Desoto waterfall, one of the highest waterfalls in the state is also found in a separate part of the park and is a popular tourist attraction.
3.3. Cloudmont Ski Resort
This is the only ski resort in the state and is the perfect way to spend quality time with family and friends in quiet mountain surroundings in one of these small towns in Alabama.
Cabins here are well maintained and the staff is very friendly and accommodating. This serene place does not disappoint with its beauty and charm.
3.4. Gourdie Shop
This shop previously use to sell only gourds but has now evolved into a perfect place for shopping when in Mentone.
Tourists can buy scarves, shawls, masks, clothes, jewelry, and many other items including a collection of hand-painted and signed original gourds.
3.5. Wildflower Cafe
This is one of the best cafes in the state of Alabama and your trip to Mentone is incomplete without a visit to this place.
The food here is prepared using fresh, organic local produce and is healthy and flavorsome. The wide selection of dishes has something for everyone.
The Cafe Store here has various gifts and souvenir options.
3.6. A.A Miller Dam
This dam was constructed above the Desoto Waterfalls for a hydroelectric generator to supply electricity to this and nearby areas.
People can enjoy boating or can organize picnics over here in the beautiful and serene surroundings.
3.7. Churches
St. Joseph church on Lookout Mountain is a small charming church with a food bank nearby where hungry people are handed over food packs donated by others.
Sally Howard Memorial Baptist Church is a quaint little church built around a rock on Lookout Mountain. The church has a beautiful garden and is worth a visit when in Mentone.
4. Guntersville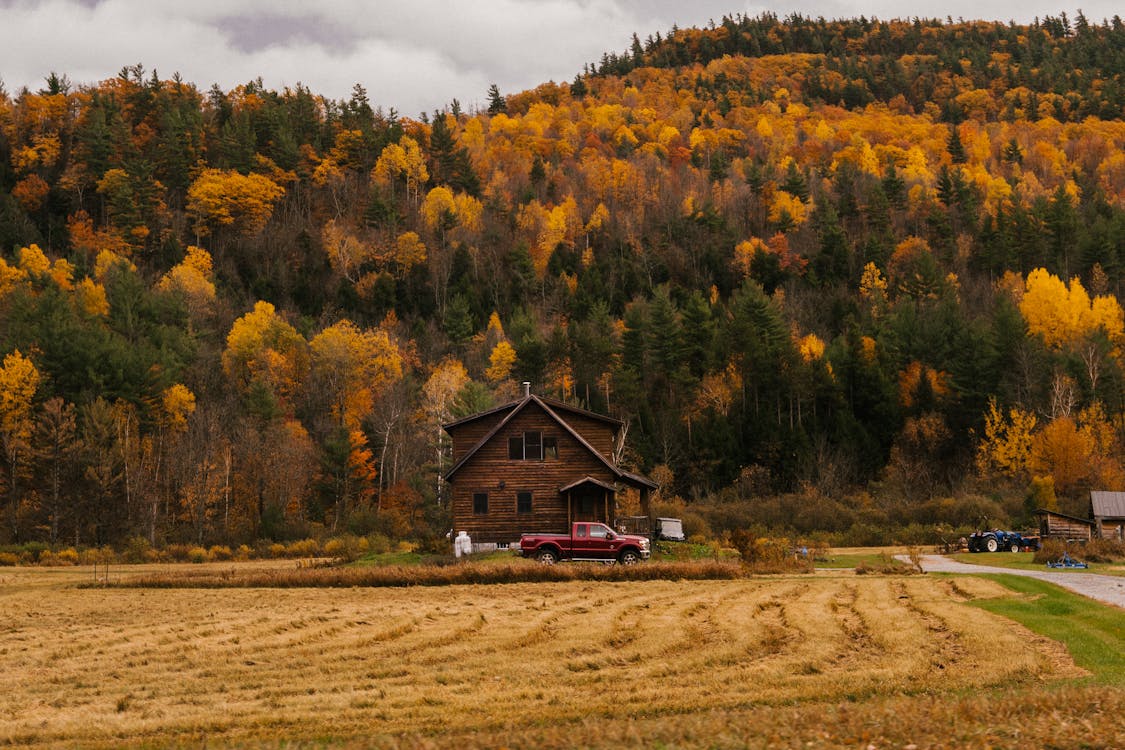 Guntersville is one of the most charming small towns in Alabama. This beautiful place has the famous Lake Guntersville which is ranked among the top bass fishing lakes in the United States.
This small town community has loads of outdoor activities like boating and fishing for visitors.
There are a lot of things to do and see here like -:
4.1. Guntersville Museum
The museum is a landmark of Guntersville town and has a castle-like architecture built of limestone in the year 1936.
The museum has various exhibits related to Guntersville's local history and past events including details of the life of people in the 18th century.
It has a permanent collection of work by acclaimed artist Frank Nelson. There is a Percy Bernard Collection consisting of artifacts from the Paleo-Indian era. The museum also has an amazing collection of native birds on display.
4.2. Lake Guntersville State Park
This huge natural woodland is a famous tourist attraction offering everything from golf, hiking, fishing, zip-lining, boating, camping, biking, and an outdoor nature area.
This park has a resort, restaurants, and convention center apart from cabins, camps, chalets, and resort lodges for its visitors.
4.3. Point Rock
This popular trail across Buck's Pocket State Park is a moderately challenging out-and-back trail.
It is usually crowded as people come here for exploring, walking, hiking, and bird watching.
4.4. High Falls Park
Tourists come here to enjoy the serene and majestic views along with the magnificent waterfall.
The central attraction of this park is the grand waterfall and it also has a natural bridge at its base and provides the perfect view upstream or downstream of the falls.
4.5. Buck's Pocket State Park
This hidden gem is a beautiful and quiet state park and a famous tourist spot. The creek-side campsites are well maintained and it also has an amazing waterfall midway while hiking to the top.
The park is situated secluded in a natural pocket of the Appalachian Mountains range and is also a migration ground for eagles
4.6. Town Creek Fishing Center
This fishing center is located at Lake Guntersville State Park near the mouth of Town Creek and has all boating and fishing options available along with various supplies required for it.
4.7. Whole Backstage Theatre
This is the perfect place for family and friends to come together and watch live theatre and performing arts.
Tourists can attend their special events, music concerts, and Nightly performances throughout the year.
4.8. Restaurants
This serene town has a lot to offer apart from numerous outdoor activities. The town has some delightful restaurants where tourists can enjoy delicious meals like Old Town Stock House, Rock House Eatery, Wintzell's Oyster House, The Brick, and many others.
5. Fort Payne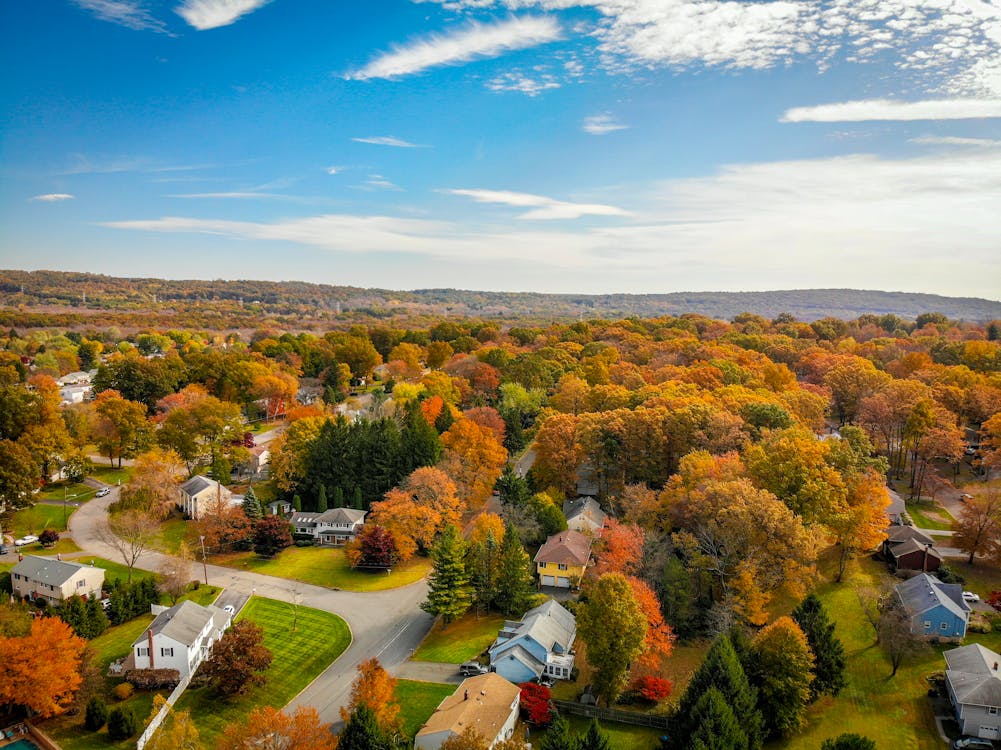 Fort Payne is a small and wonderful town with friendly people and loads of natural beauty and surroundings.
This is one of the picturesque small towns in Alabama and is built on the site of a fort.
Home to the country-rock band Alabama this small town also houses the band's fan club and museum.
5.1. Little River Canyon Center
This center was established in 2009 and consists of a library, gift shop, classrooms, grand hall, movie theatre, exhibits, and hiking trails.
The center regularly organizes workshops, programs, and hikes for students and visitors. The staff is very supportive and provides all information about Little River Canyon adventures.
5.2. Fort Payne Depot Museum
This depot museum served as a train station until 1970 and is constructed of beautiful pink sandstone.
The museum has exhibits, artifacts, and photographs from the 18th and 19th century which includes clothes, native pottery handicraft, and tools from that period.
This is a great place to learn about the local history and the contribution of the local population towards its development.
5.3. Martha's Falls
This area with gorgeous fall adjoined with hiking trails at Little River Canyon National Preserve is very popular among tourists for swimming and recreation.
Tourists can use the steps in the rock to climb down to the river which forms a natural pool and swim area.
5.4. Little River Canyon National Preserve
The preserve is adjacent to Desoto State Park and is home to many rare and endangered plants and species.
The preserve has mesmerizing natural beauty along with numerous recreational facilities for locals and visitors which includes swimming, fishing, paddling, and hiking.
There are many hotels and resorts near the preserve where tourists can stay and relax while soaking in the beautiful sights of this preserve.
5.5. Parks
Fort Payne has many well-maintained beautiful parks and recreation facilities for everyone to enjoy and have fun.
Some famous parks worth a visit are City Park, Patriots Memorial Park, Hawkins Spring Park, Alabama Walking Park, Douglas Community Park, and Spring Grove Park.
5.6. Alabama Fan Club And Museum
The museum houses the Alabama group's many achievements and rewards, various collections from their youth, photographs, and many other things.
This is a paradise for Alabama's fans as it has numerous awards and memorabilia along with a souvenir gift shop.
5.7. Orbix Hot Glass
This is a glass-blowing studio and gallery where visitors along with their kids and families can design and create their artwork from molten glass.
Tourists can form and mold their unique pieces with colors of their choice and purchase various items like pitchers, vases, and platters from the gallery here.
5.8. Restaurants
Fort Payne is one of the small towns in Alabama that has many amazing restaurants serving varying cuisines like Mexican, Fast food, Italian, Asian, Chinese, and many more to suit your taste buds.
Some renowned restaurants for having ambrosial meals are Sally's Smokin' Butt BBQ, Fontana's Restaurant, Chow King, Santa Fe Cattle Co, Big Time Cafe, Don Chico Mexican Restaurant, and many more.
6. Tuscumbia
Tuscumbia is one of the most attractive small towns in Alabama whose history dates back to 1820 and is a part of the greater Shoals area.
This town is popular among visitors due to its historical and cultural significance and it has numerous recreational activities for tourists.
Tuscumbia was the hometown of Hellen Keller who was an author, advocate, and disability rights advocate for the deaf and blind and resided at Ivy Green.
Some of the major attractions here are-:
6.1. Alabama Music Hall Of Fame
Alabama Music Hall Of Fame celebrates the rich musical culture of this state and is in honor of all the artists and bands who have contributed to this musical heritage.
This museum is highly recommended by visitors and is full of interesting information, artifacts, and memorabilia from all genres of music.
6.2. Hellen Keller's Birthplace
This town Is the birthplace of the world-renowned author and advocate of deaf and blind Helen Keller who resided here at Ivy Green.
The house which has been turned into a museum and has been designated as a National Historic Landmark is a very popular tourist attraction.
Visitors love watching the Miracle Worker Play is being staged here for the last sixty years. The whole property is very well maintained along with a fabulous and welcoming staff.
6.3. Tuscumbia Spring Park
Spring Park is very beautiful and peaceful and is one of the favorite stops of visitors with spring running throughout the park, and a light show in the evening at the waterfall.
The park is also used for various concerts, events, and shows.
6.4. Tuscumbia Railways Museum
The railway museum is a very interesting place to come and visit with a lot of historical facts, artifacts, maps, articles, and photographs related to the history of trains.
People who love trains will be able to see some great old train cars and locomotives on display.
The museum also has a roundhouse that is used for public gatherings and various social events in this small town in Alabama.
6.5. Cane Creek Canyon Nature Preserve
This is a privately maintained and protected picturesque natural area in the Little Mountain region.
The preserve is open throughout the year for hiking, outdoor activities, and recreational activities.
This area is popular among tourists for its topography which includes waterfalls, rock shelters, canyons, wildflower areas, boulder fields, and amazing views of Wagnon and Hawk Pride mountains.
Visitors can enjoy camping with prior permission and the hiking trails overlooking the stunning views of this small town in Alabama.
6.6. Tennessee Valley Museum Of Art
This art museum features various exhibits of nationally and regionally recognized artists throughout the year.
A few famous displays and exhibitions held here are the Tree Of Christmas which is an annual display of live Christmas trees, the Hellen Keller Art Show which is an exhibition of work by local students who are visually impaired, deaf, or dumb, and The Martin Petroglyph.
6.7. Restaurants
To relax after a long day of sightseeing and fun activities the visitors to this beautiful quaint town can satiate their hunger with some finger-licking meals in any one of the amazing restaurants located here.
Some top-rated eateries that are worth visiting are Claunch Cafe, Rattlesnake Saloon, Stephano's, Garden Gate Cafe, Ricatonis, and many more.
Frequently Asked Questions (FAQs)
1. What is Alabama famous for?
bama is renowned for the Civil Rights Movement's origins, its history of civil rights conflicts, and its warm Southern hospitality.
2. What is the smallest town in Alabama?
McMullen is the smallest incorporated town in the state and it has just 10 persons and a total size of 0.1 square miles.
3. What is the culture like in Alabama?
Alabama has a diverse rural cultural heritage. Folklore experts have focused on storytelling in particular, and quilting is another highly developed art form
Final Words
The state of Alabama is known for mesmerizing visitors with its natural landscape and beauty.
Many small towns in Alabama are worth visiting for their historical and cultural significance apart from their scenic views.
Hopefully, the above list will help you in planning a trip to these amazing small towns in Alabama to refresh and relax from the hustle-bustle of our fast-paced life and to rejuvenate your mind, body, and soul.
Also, check out, Why is New York called the Empire State?