The state of Wyoming, often called the Cowboy state, situated in the Western United States, is one of the most scenic locations in the country, that gets you to dive into the Breeze of the Wild West.
Read along to know the best things to do in Wyoming
A Brief on Wyoming 
It has one of the least population destinations in the country as it is sparsely populated, even though it is the 10th largest state in the United States. Even though being drier and windy than the rest of the country, it upholds imagistic natural history and has great wildlife cover.
The most popular destinations of the state are the two of its national parks, the first being Yellowstone National Park and the other the Grand Teton National Park.
But Wyoming holds a lot more attractions than these national forests and parks, as it has something for everyone.
There are rodeos to hit, cowboy towns, lakes, hot springs, museums, ranch, ski resorts, restaurants, and the list goes on and on, because exploring has no end, and Wyoming is a paradise for explorers.
Now, let us know what are some of the best things that you can enjoy while you are in Wyoming. 
Best Things to do in Wyoming
So with this article, here are some places with things to do in Wyoming, where you can put your exploring minds to work.
1. Yellowstone National Park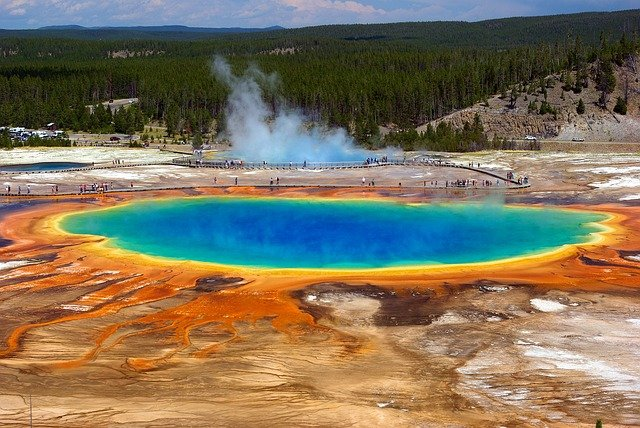 Yellowstone National Park is a hot spring national park as it houses the largest hot spring in the United States.
It is one of the oldest national parks in the country and is home to the Grand Prismatic Spring. It is also home to another famous gushing geyser called the Old Faithful Geyser, which erupts every 60 to 90 minutes.
For other Best Hot Springs in the US, you can check out the 24 best hot springs in the US
It also includes lakes, forests, cliffs, canyons, waterfalls, and bubbling mud pots. The Park boasts rich wildlife, with bears, wolves, bison, bighorn lambs, elk, and antelope among its residents.
The best way to explore this park would be to make use of the huge network of hiking trails, although you can even drive through the park, hiking trails would be the best way to appreciate this geothermal wonderland.
There is also a facility to spend the night in one of the scenic campgrounds in the park if one would like to level up his experience.
2. Grand Teton National Park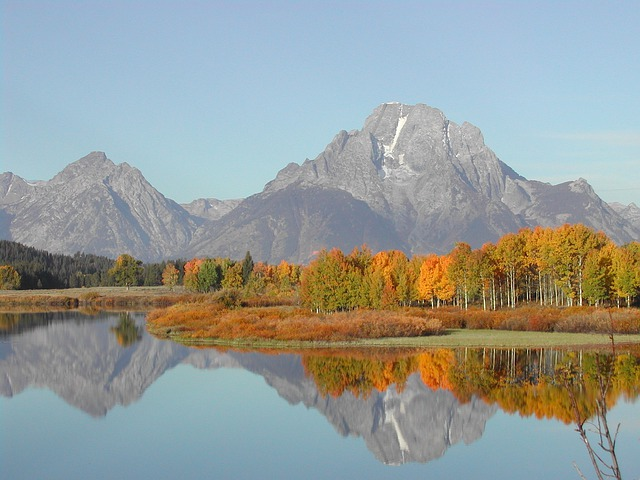 Just 30 miles south of Yellowstone National Park is the Grand Teton National Park, spread over 310,000 acres of lush forest, rivers, lakes, and snow-capped mountains.
The Grand Teton National Park is a highly populous park with an annual footfall of over 3 million visitors yearly, including significant peaks from the Teton Range and a part of Jackson Hole valley, and is a great attraction for things to do in Wyoming.
This park offers crystal clear lakes, opportunities for fishing, boating, and some watersports.
It has become a popular spot for trout and disallows its visitors the opportunity to catch some exotic fishes that are only found in particular rivers, such as the Snake River fine-spotted cutthroat trout.
There are thousands of campsites, hiking trails, paths, and driving markers for the smoothest drives across the Scenic Loop with amazing photographing opportunities at Mormon Row, Schwabacher Landing, and Oxbow Bend.
This place is often overshadowed by its elder sibling, Yellowstone National Park, but is a must-visit if one is looking for things to do in Wyoming and is keen on exploring.
3. Bridger Teton National Forest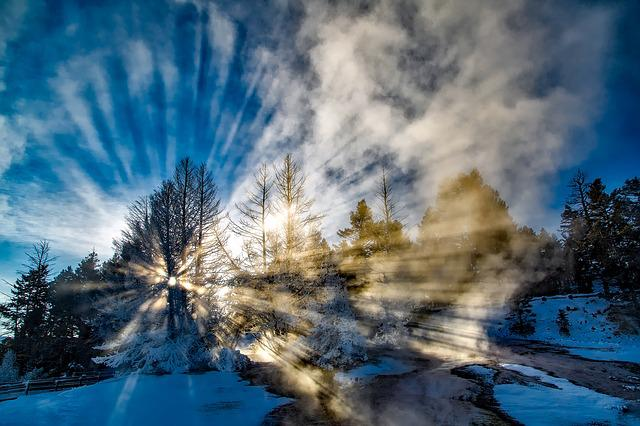 Situated in Western Wyoming, Bridger Teton National Forest offers 3.4 million acres for exploration, making it a great choice for outdoor adventures out of things to do in Wyoming.
The Bridger Teton National Forest is further divided into 3 wilderness areas:-
The Bridger Wilderness

The Teton Wilderness

The Gross Ventre Wilderness
Wyoming's highest peak, Gannett Peak is a part of The Bridger Wilderness, while the Teton Wilderness provides the necessary conditions for wolves, bison, and grizzlies. The Gross Ventre Wilderness is a compilation of fascinating geological sketches and has miles of trails creating excellent opportunities for hiking, skiing, fishing, and hunting.
Night Camping, Ziplining, Base Jumping, Swimming, Kayaking, Canoeing, and Horseback riding are other fun activities that can keep you indulged.
4. Old Trail Town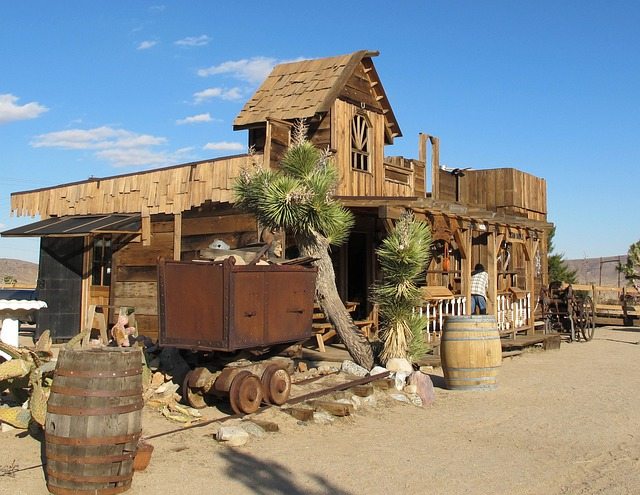 It is a historic replication and lights up the essence of the Old Wild West as it is a collection of actual buildings that were transported here and reassembled for the people to portray as a pilgrimage site for those interested in the wild west.
Old Trail Town is one really fun and iconic destination in Wyoming. It includes homestead cabins, barns, one-room schools, and other authentic old-timey buildings. The buildings are furnished with old-school authentic decor and artefacts, giving the visitors a history walk.
It is open seven days a week and is located just a few miles from Yellowstone National Park, is a great family-friendly destination, and has a significant position on the list of things to do in Wyoming.
5. Jackson Hole Mountain Resort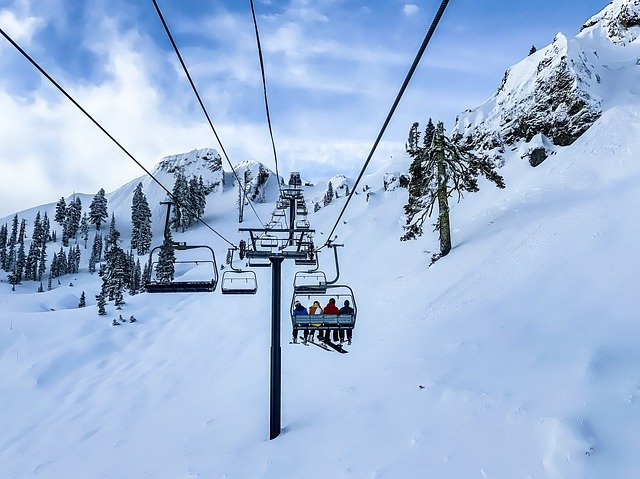 Out of the things to do in Wyoming, Jackson Hole Mountain Resort is the sweetest vacation spot. It offers an ample amount of activities all around the year, and in every season, whether it be winter or summer.
During winter, the Resort is more famous for its skiing as it is said to offer one of the best skiing in North America, and during the summer seasons, it offers a diverse lineup of outdoor sports and concerts.
The Jackson Hole Mountain Resort also offers a ski lift that lifts you over 4,100 feet and lightens up a panoramic view of the entire mountain.
It also provides paragliding, hiking, biking, and rock climbing during the warmer days along with an option of Bungee Trampolining.
6. Hot Springs State Park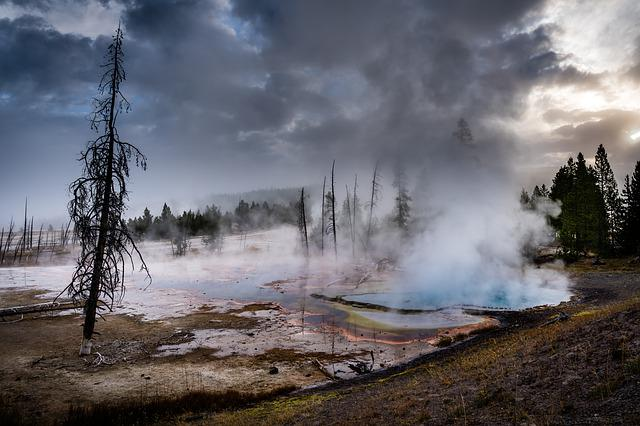 Hot Springs state park as the name suggests is known for its Hot springs. Most of these hot springs flow at a constant temperature of 135 °F, but the water channelled into the bathhouses is moderated to a therapeutic 104 °F and offers the facility of free bathing in these state bathhouses. Other than the state bathhouse, there are two outdoor pools as well where you can soak yourselves in.
The park also features a suspension footbridge, picnic shelters, boat docks, flower gardens, and terraces made of naturally forming calcium carbonate caused by a flowing mineral hot spring.
Wilderness can also be witnessed in the Hot Springs State Park, as it features a managed herd of Bison, so you should always be on the lookout, as they can be found grazing in the hills.
7. Buffalo Bill Center of the West
Buffalo Bill Centre is a museum complex built in 1917 that helps retrace chapters of American history with the 5 museums it is home to, each with a distinct aura to fascinate you in numerous ways .
The Five Museums part of the Buffalo Bill Centre of the west is one of the best things to do in Wyoming. These museums are:-
It also hosts the Whitney Gallery of Western Art, which is like a cherry on top for art lovers.
The Cody Firearms Museum hosts a collection of antique pistols and other firearms from around the world, while you can understand more about the culture of the first inhabitants of the Praire at the Plains Indian Museum.
All these experiences are within walking distance of each other and provide all-day entertainment for you and your family to waddle around and learn about American history. With so many opportunities and learning sites in this location, makes it is one of the best things to do in Wyoming.
8. National Elk Refuge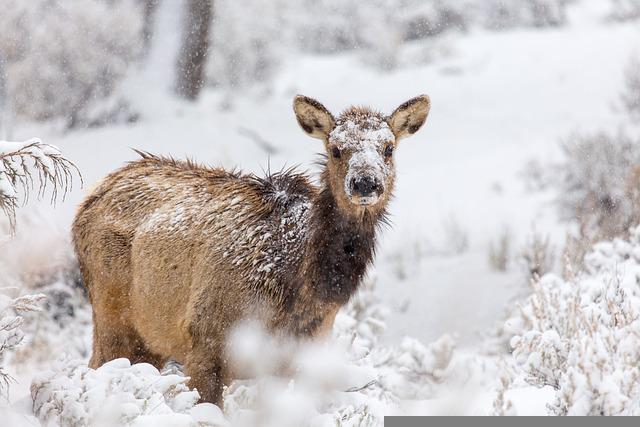 Out of the things to do in Wyoming, National Elk Refuge is another wildlife-related activity in the state.
As the name suggests, the National Elk Refuge protects the habitat and provides sanctuary for one of the largest elk herds, and is situated in Jackson hole. It helps provide access to the protected areas that the common man is otherwise not allowed to come close to.
This refuge gives home to around 7,500 elks every winter, migrating from as far as Yellowstone National Park. Other than elks, it also provides the needed habitat for bison, wolves, trumpeter swans, bald eagles, bighorn sheep, and cutthroat trout.
People have a choice of opting for guides to make the tour more informative, or if you are more of a solo player, you can go drive around the designated routes at leisure.
9. Devils Tower National Monument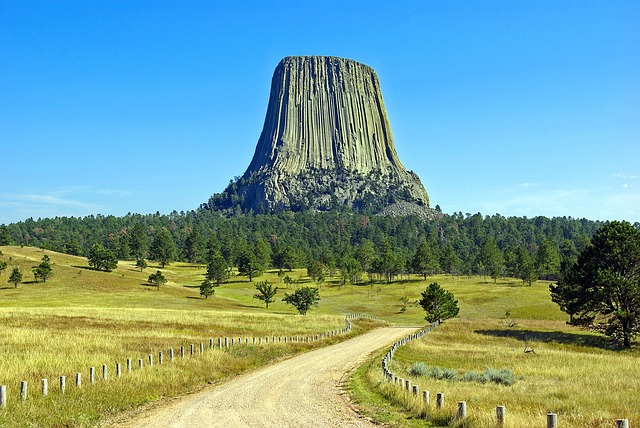 The Devil's Tower National Monument is a flat-topped volcanic marvel and a sacred place for several American tribes. It is also known as the bear lodge, situated in northeastern Wyoming.
Risen over 1200 feet it was the first national monument of the United States.
The monument has a lot to explore in itself and its surrounding, with sheer walls open to climb for free climbers, and eight miles of nature trails filled with wildflower gardens, creating wonderful photography and hiking opportunities.
Around the monument, there are fishing opportunities in the river, entitling you to the possibility of catching fish like black bullhead, catfish, and walleye in the Belle Fourche.
For the more geeky audience, there is the Devils Tower Visitor Center, which details and depicts the history of the area with still multimedia and other exhibits.
10. Snow King Mountain
If you are looking for an all-rounder ski resort, that could provide you with year-round activities, and has its bucket full of something for everyone, Snow King Mountain should be your first choice. It is convenient, affordable, and has a variety of attractions.
Snow King offers significant beginner terrain for people who just build up skiing as an interest or those who just wanted to give skiing a go. It offers 500 skiable acres to ski upon with Gondolas and chairlifts, ready to take you to the heights.
This mountain will not leave you dry in the summer and offers too many activities to make your minutes disappear. It offers summer rentals for those interested in mountain biking and hiking, providing all necessary gear and accessories.
Other popular summer activities include the more popular Cowboy Coaster, providing breathtaking views of the snow-swept Tetons, as you hurtle along old-fashioned roller coaster tracks, whilst giving you the ability to adjust your pace to your convenience.
It also offers minigolf, zip lining, bungee trampoline, and alpine slides, enough to make it worth it on your list of things to do in Wyoming.
11. Wyoming Dinosaur Center
For those keen on Jurrasic history, the Wyoming Dinosaur Centre is a must-go, as they manage to showcase a collection of some exciting paleontological experiences that are engaging and enjoyable for visitors of all ages. The museum even has excavation sites just within driving distance of the centre.
Wyoming Dinosaur Centre is home to one of the most unique and exclusive fossil collections in the whole world and even hosts the Thermopolis Specimen of Archaeopteryx on display, which is the only real specimen of this genus outside of Europe.
For a more personal and first-hand experience, the dig sites are available for visitors to visit and explore at their own will, and there have been more than 10,000 bone excavations from these dig sites, presenting rare occurrences of both dinosaur trace fossils and body fossils.
The Wyoming Dinosaur Centre has over 58 mounted skeletons of dinosaurs and other pre-historic beasts, giving you the best dinosaur discovery and knowledge experience that you would have ever had.
12. Cheyenne Botanic Gardens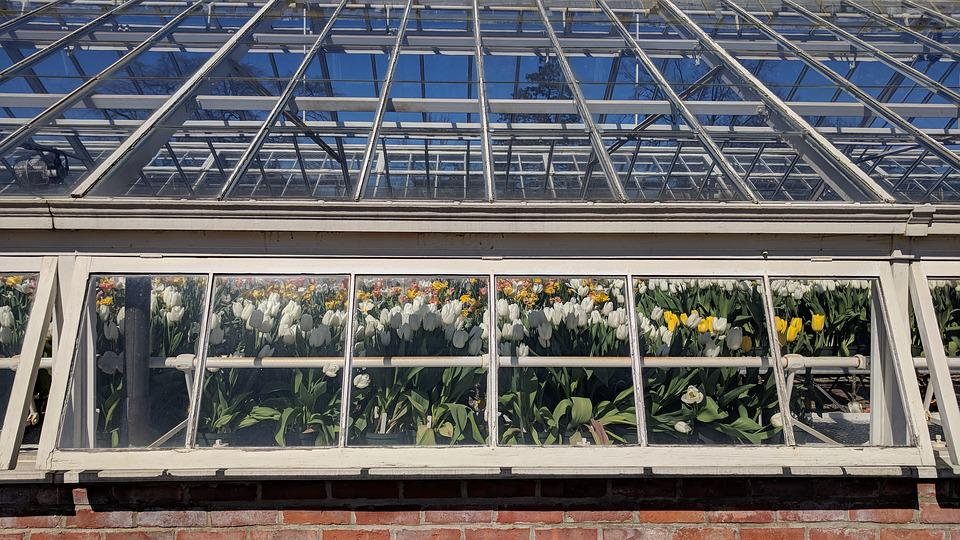 The Cheyenne Botanic Gardens were started in 1977, built as a solar-heated greenhouse, which is now spread across 9 acres. For a change, this would be one destination that won't make you climb mountains or other peaks, and a charm for nature lovers.
The conservatory, now consists of three greenhouses, the first one filled with tropical plants and herbs, while also housing koi fish in its waterfall pond.
The second one is mostly used for growing vegetables, while the third one is focused on the propagation of other flowers for the Cheyenne botanic gardens.
A nice walk through the garden will introduce you to some eye-popping colours and nose-poking fragrances. It is home to hundreds of species of plants, with a variety of roses, daisies, orange trees, bonsai collections, and more.
The park even takes care of the interests of the young ones and has a fairy garden, full of dazzling lights and other articles that will help keep your children interested in blending in more with nature's colours and fragrances.
13. Buffalo Bill Dam

Situated on the Shoshone river, the Buffalo Bill Dam is named after the wild west figure, William "Buffalo Bill" Cody. It is risen to 325 feet and was the tallest dam in the world at the time of its construction in 1910.
It took 5 years the construction of this concrete arch-gravity dam, and now it allows visitors to walk along it, also providing them with self-guided audio tours that tell them more about the history of this now completed ambitious project, which makes it another great visit when one is looking at a list of things to do in Wyoming.
For people who are a lot more interested in knowing the history of engineering behind this marvel, there is also a visitor centre located nearby that exhibits short films regarding the project.
A visit to the dam is not one of the most flashy attractions out of the things to do in Wyoming, but it surely is a real piece of history that one should not keep off the list.
14. Star Plunge Water Park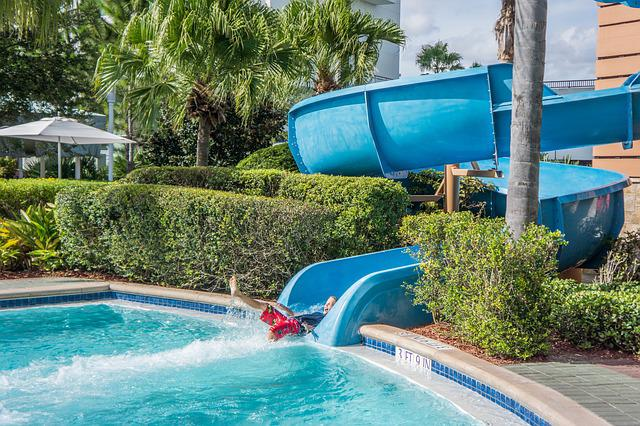 Although a part of the hot springs state park, Star Plunge Water Park is worthy enough for a special mention, thanks to its ability to attract visitors and make them meet waves of fun. It is another place out of the things to do in Wyoming that people of all ages can come and enjoy.
Open all year round, warm enough in winter to soothe you from the inside out, or cool off your bones in some summer family fun, and is great fun to do an activity out of the things to do in Wyoming.
It includes indoor and outdoor pools, with hot tubs and water slides, or for those fitness freaks, there are steam rooms, also called the Vapor cave that has a mountain of mineral water that overflows and creates steam. There are also fitness and training rooms if you would like to work some muscles before dropping into the water.
Perfect for kids, couples, and family events is one of the best tourist attractions in the state of Wyoming.
15. Caribou Targhee National Forest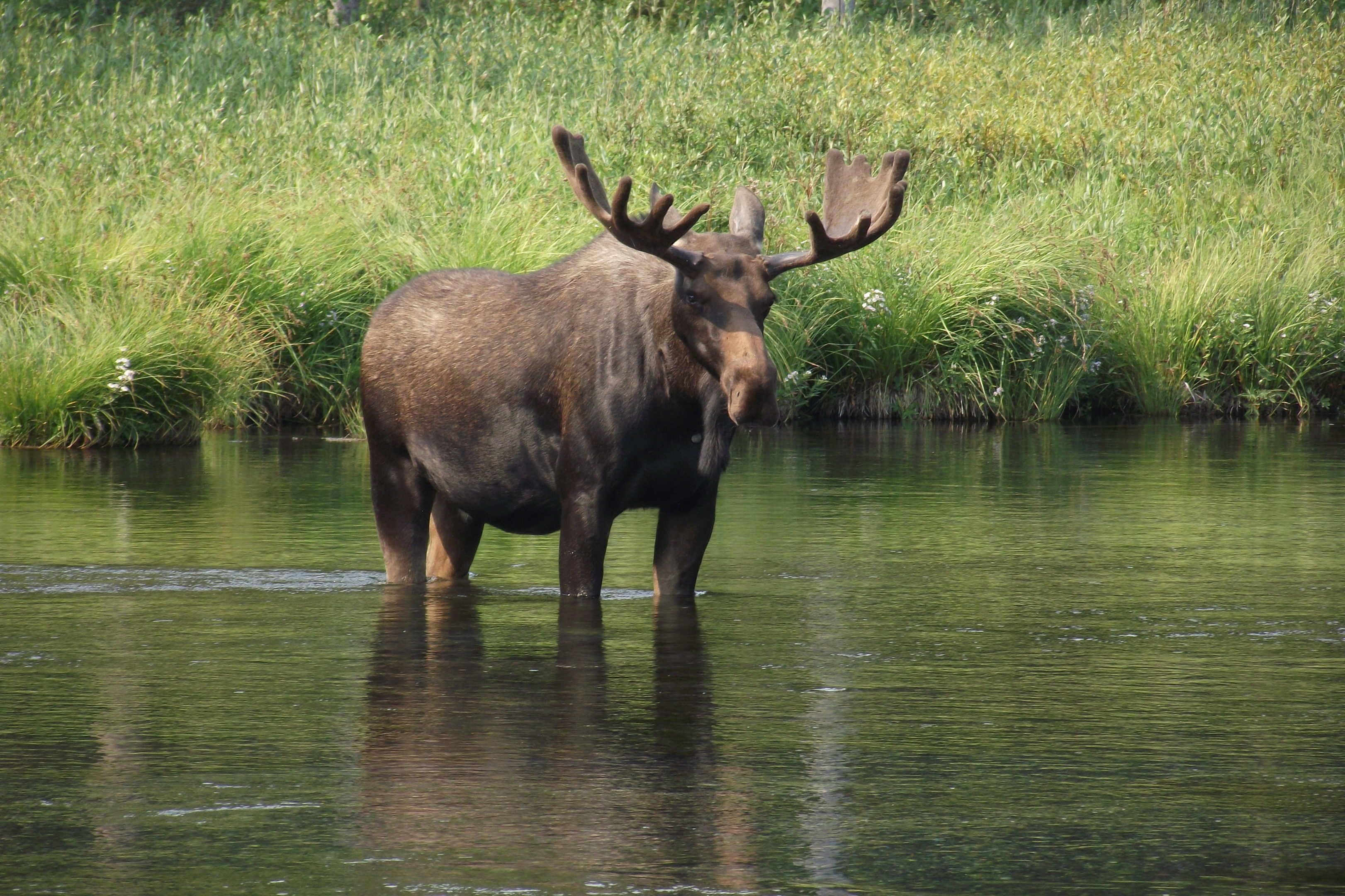 Spread across 3 million acres, stretched across the states of Idaho, Wyoming, and a part of Utah, The Caribou Targhee National Forest also borders Yellowstone National Park, Grand Teton National Park, and Bridger Teton National Forest. It has two designated wilderness areas:
The Jedediah Smith Wilderness has karst limestone formations and also hosts caves and views along the west face of the Teton peaks.
The Winegar Hole Wilderness is although smaller and is mainly purposed to protect the Grizzly bear habitat.
This forest is also considered one of the best places for fishing the Cutthroat trout in its streams and lakes. It also has dozens of campgrounds and miles of trails that allow deeper access into the forest.
16. Fort Laramie National Historic Site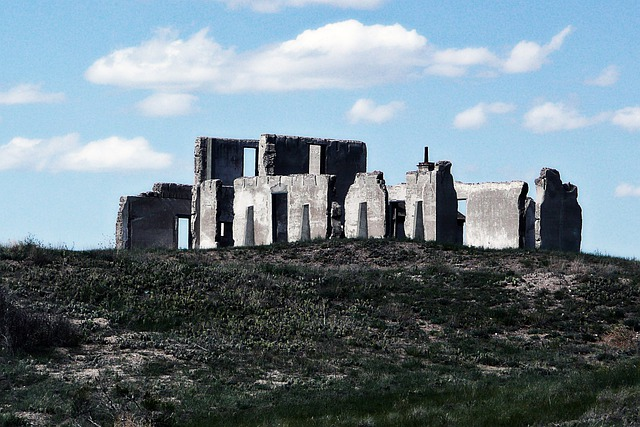 Originally, Fort Laramie was a significant trading post of the nineteenth century, majorly used for the overland fur trade. It evolved into the largest and most popular military post on the Northern Plains before its use of discontinued in 1890.
Visiting this place will bring you closer to past life by introducing you to various stories, objects, and architecture of the soldiers and settlers staying over the 1800s.
Moreover, there is a collection of videos and historical photos available for you to ponder over or you can listen to tour guides as they treat your ears with tales of the people occupying these posts.
The place might sound less appealing to the younger generation, but the fort also hosts some child-friendly games and events to keep them entertained.
17. Historic Occidental Hotel Museum
If you are still thirsty for some more Wild West fun, then Wyoming will never keep you dehydrated.
Walking into Historic Occidental Hotel Museum is like walking into history, with the old-fashioned front door being the first step. This hotel is living history with its Grand lobby decorated with a collection of period antiques, historical photographs, and other artefacts.
Originally built around the 1800s, but renovated a few decades later by the new owners that restored it to its former glory and opened it to the public eye. The entire place is a museum, from windows to walls, from floor to ceiling, and there is a saloon underneath the hotel's guest floor.
It is a repository from the days when the likes of Butch Cassidy and The Sundance Kid stole horses, robbed trains, and buffalo still roamed the range. This place is a storehouse of over a century of history, enough to make it on your list of things to do in Wyoming.
18. Fossil Butte National Monument
Fossil Butte National Monument is a lake-turned-fossil bed and offers one of the most spectacular sceneries in Wyoming. It houses plants and animal fossils from over 34 to 56 million years ago which were once associated with the fossil lake, present-day Wyoming.
The monument offers driving and hiking trails for visitors to follow along and also houses a visitor centre that has hundreds of fossils on display.
It would be a great visit for people of all ages and would prove to be educational for the younger ones. Fossils preserved include fish, alligators, bats, turtles, dog-sized horses, insects, and many more.
Although fossil collecting is not permitted here, people with private land nearby often resort to digging to gather fossils for their content or sale to private collectors.
Key Takeaways
So there you have it, a collection of one of the most wonderful places in Wyoming, that keep you connected with the wild west and freshens you up all year round, from super dry areas to ski resorts.
There is always something to do, and with this list of things to do in Wyoming, you would not have to keep your brain stuck on where to go, and rather start acting and giving your trip the necessary kick-start.
FAQs
Which is the No. 1 attraction of Wyoming?
Ans. Yellowstone National Park is the No. 1 attraction in Wyoming. 
2. Why is Wyoming famous?
Ans. Wyoming is famous for its stunning natural beauty and beautiful national parks. 
3. How do people enjoy Wyoming?
Ans. People go hiking, mountain climbing, fishing and kayaking in Wyoming National Park.