Covering a whole of 838 acres, the Algonkian regional park is situated on the Potomac river in Sterling, Virginia at the Cascades. It is bisected by Potomac Heritage Trails and offers a significant number of fun activities.
It has been operated by the Northern Virginia Regional Park Authority (NOVA) since 1975 when NOVA bought it from the Potomac Electric Power Company and offers amazing outdoor adventures. 
The Algonkian regional park offers a natural setting and many recreational opportunities. Most of the time it is packed with its local crowd because of the huge number of activities available.
The local people usually do not have to worry about spending their vacations outside of Virginia because of the presence of these amazing destinations.
Amazing Things to Do in Algonkian Regional Park
From camping with the family to camping with your group of friends or playing sports or even golf, you will find all of them here in the same place.
Also, this park is widely famous for its woodlands and open areas which are useful for planning events, weddings, or even corporate events with great service. The park is usually open on a regular basis from morning to evening.
Timings for special events, however, can be extended depending on the circumstances. The timing for woodlands also differs from the park's regular hours. It's usually open during business hours but must be cross-checked from the park's official website.
Therefore, here are some fun activities you can experience that you can add up to your bucket list while visiting this place.
1.1. Algonkian Golf Course
When talking about Algonkian regional park, its's golf course has to be mentioned above all because this is what makes the park exclusive.
The huge golf course with around 18 holes, covering 7,000 yards, is a great place to spend Sunday hours. It is the main public attraction of this park.
They have a special facility through which you can use the Algonkian golf app and track your practice and progress. You can also use the app to book your sessions and interact with other players as well.
They also have a membership program for regular players. But before taking any step towards the booking, one must check their rule book and etiquette. They also offer food and drinks of different kinds.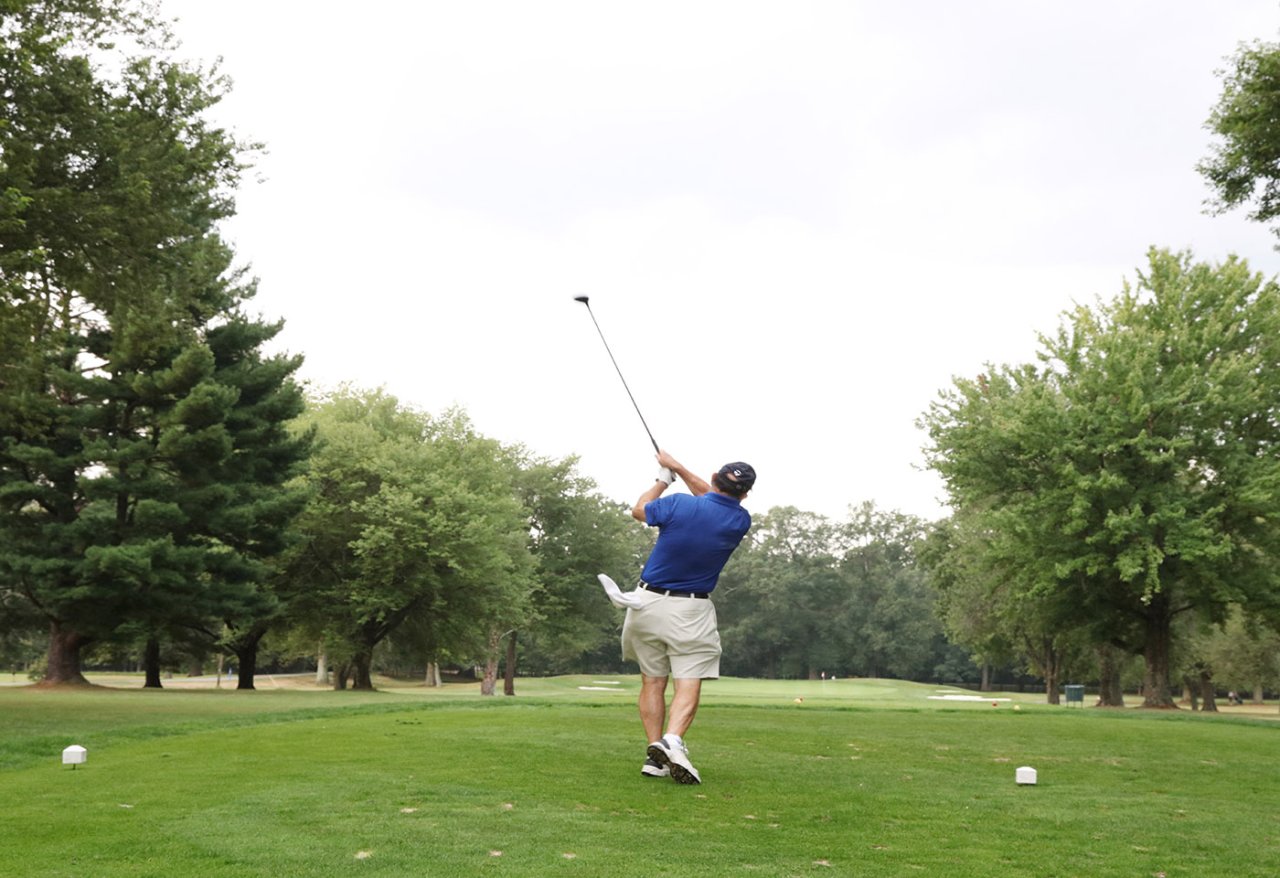 1.2. Sports
There is a variety of other sports options also, such as tennis, softball, soccer, and volleyball.
The tennis courts are well-maintained and provide an optimal experience. The soccer fields are also well-maintained and offer a great experience. The softball fields are ideal for organized games and casual play, and the park also has several volleyball courts for visitors to play the sport.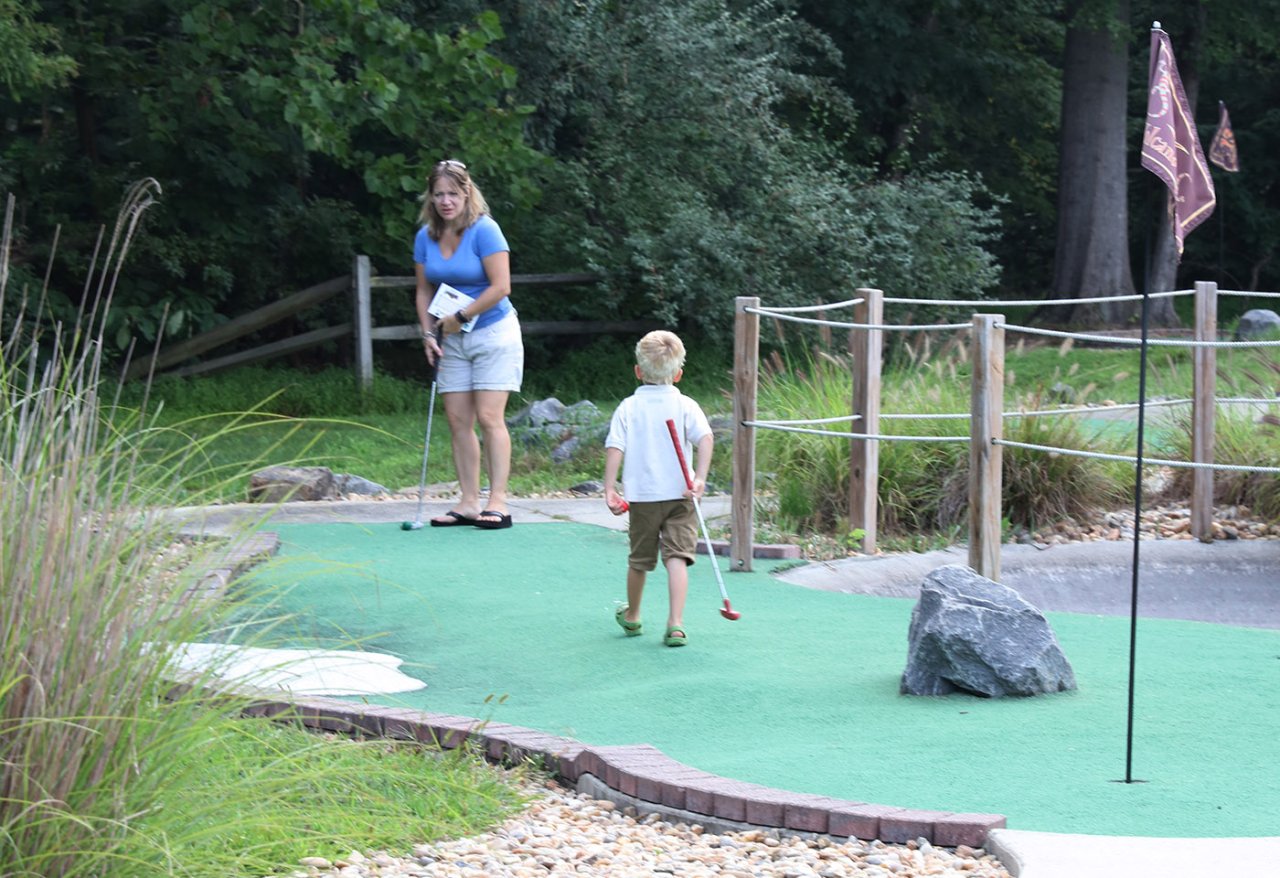 In addition to these sports, the park also has several sports fields for other activities and a playground for children.
This park is a great place for families to enjoy outdoor sports and recreation, and its facilities and amenities are designed to accommodate visitors of all ages and abilities.
1.3. Hiking Trails
Now, this sounds like so much fun! The Algonkian regional park also offers hiking trails of different kinds such as flat and paved trails.
There is also a special kind of trail for horses which is called the "Dr. Ira Gabrielson Trail". It is free for the horses and covers a very large area, interconnected with the Ball's Bluff Battlefield and the Seneca Regional park.
It is a famous tourist attraction. You can easily spend hours hiking on this trail.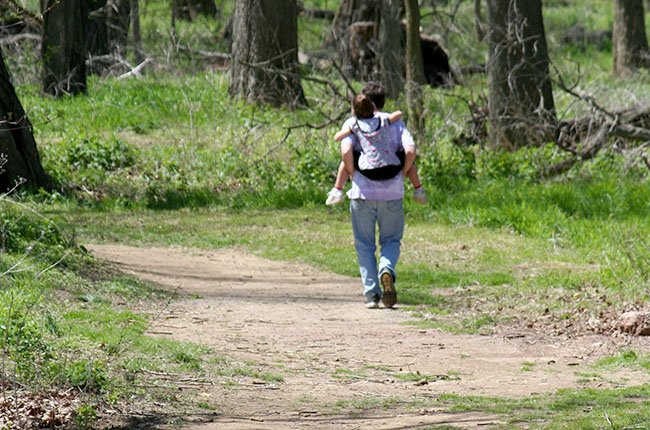 A part of the Potomac Heritage Scenic Trail, this exclusive trail is situated in the middle of the park just beyond the picnic shelter area.
The trail begins from the Volcano island waterpark and there are maps all along the way to help the hikers.
The atmosphere throughout the hike is serene and peaceful and the roads are well-maintained. There are also other trails such as the east river trail, the West river trail, and the Owl trails.
1.4. Fishing
This particular activity takes us to the Potomac River. All aquatic activities such as swimming, canoeing, and boating are done here at the very same place.
One can either rent a boat or bring their own boat with a proper license and permission from the authority.
All the activities continue till sunset and they must be stopped after the mentioned time as overnight activities are strictly prohibited because of obvious reasons.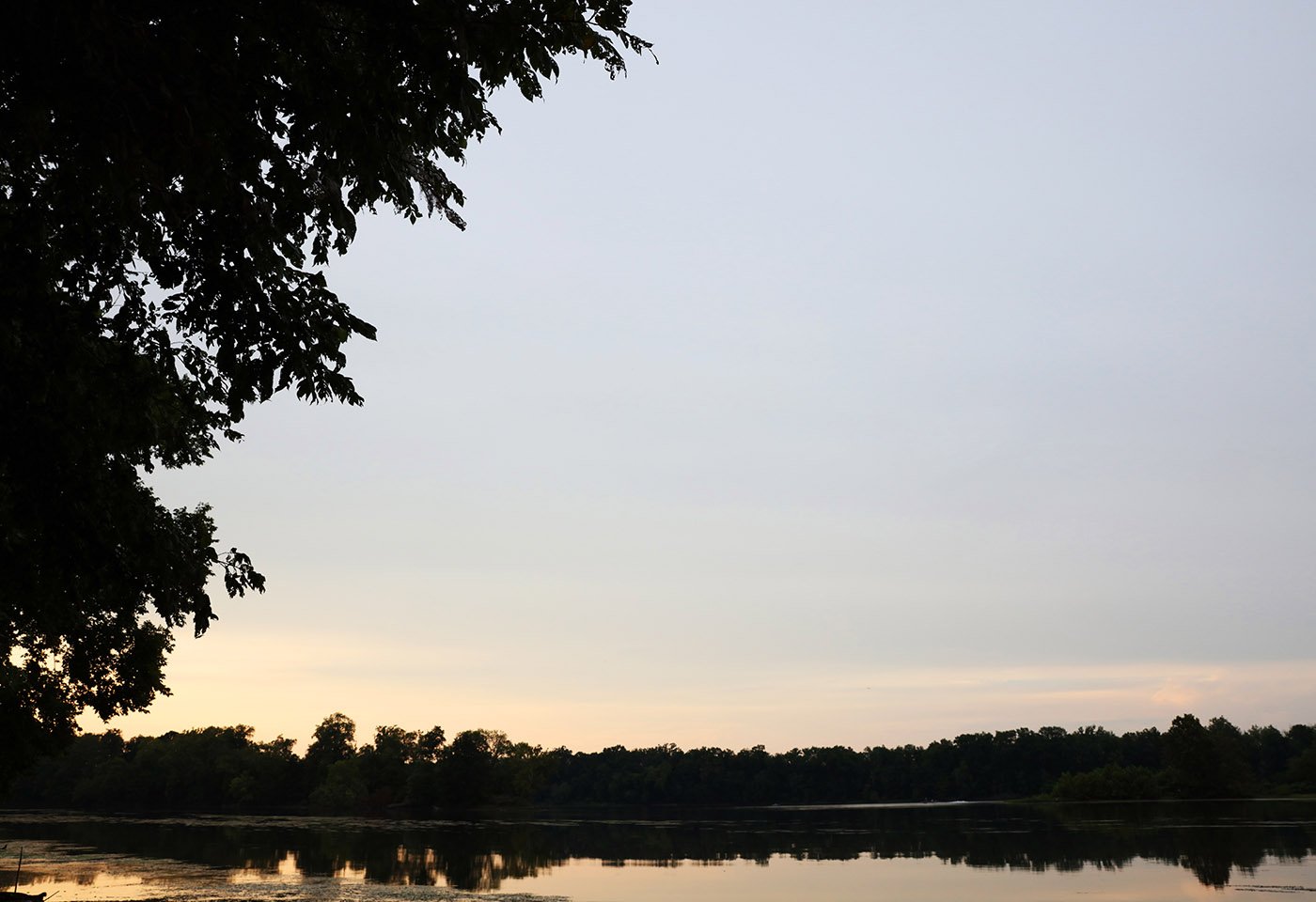 Swimming or boating beyond the marked boundary can be risky and result in danger because the Potomac River experiences swift currents and underwater obstructions.
While boating, one can easily enjoy the beautiful view of the sunset, and birds such as hawks and turkeys.
1.5. Plan a Picnic
The Algonkian regional park also offers picnic shelters for both small and huge gatherings. For small and normal picnics, you can simply rent grills and picnic tables provided by the park.
The timings must be checked before booking from the park's official website. Food and drink permissions must be taken before bringing them as alcoholic drinks may be prohibited unless mentioned specifically by the park authority.
They also provide BBQ grills for the public but it has to be self-served. It is a great way to add some tasty fun to your picnic. No worries about hygiene because the area is very neat and clean.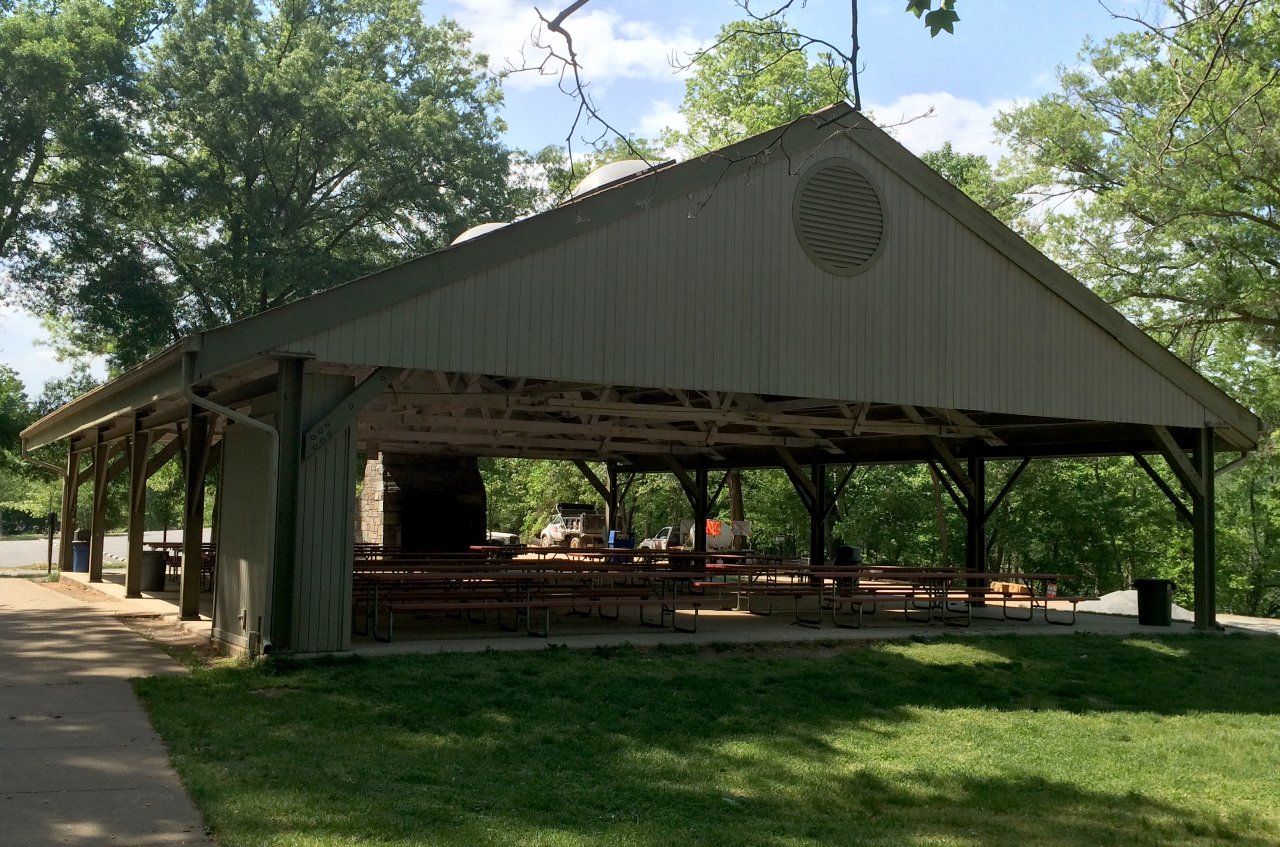 Reservations for huge gatherings such as conferences, corporate events, parades or get events that consist of more than 75 people need a Special Use Permit from the park and then only they can be arranged by the Northern Virginia Regional Park authority.
NOVA Park's catering service offers great catering services which can be used in such gatherings. Also, the fees for small and huge gatherings are different.
The park's website has a section where you can find an inquiry form. Before making reservations, you can fill out that form and get your doubts cleared.
1.6. Birthday Parties
Come to Algonkian regional park and plan that dream birthday party for your kid with minimum people and maximum fun. The maximum limit for any birthday event is 25 people because the area is basically dedicated to kids.
It is known as the Parrot Pavilion area and it has a mini golf course that can be played endlessly during party hours.
They also organize classic birthday parties which have special facilities and separate regulations. If you buy the Big Package, you can enjoy the waterpark and Volcano Island experience too.
The reservations must be made 2 weeks prior to the party and cancellation and refund policies must be checked before making any bookings.
The parties can be organized anytime between 11 am and 7 pm. Also, the decorations, drinks, and food must be brought by oneself. The park will provide only space, tables, and grills.
1.7. Playground
This park offers a large playground for kids. It features slides, swings, and staircases. They are all based on a sandy plain. There are not many rides to make the ground messy or overcrowded.
They have minimal rides which provide a greater play area for kids to run and play outdoor games among themselves and also avoid the unnecessary crowd. It is a perfect place for kids to spend time.
The parents can also sit and have some chit-chat in peace here. It is suitable for kids of all age groups.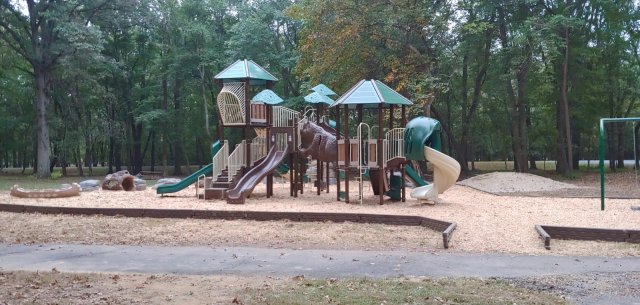 1.8. Volcano Island Waterpark
The Volcano island waterpark is located along the Potomac river in Sterling, Virginia, and is a great place for spending summer holidays, especially for the kids.
It is a volcano-themed water park that offers water slides, showers, sprinklers, a pool, and many more fun rides. It is a great place to cool off your summer heat.
The center of attraction of this island is a huge play feature that has a 500-gallon dumping bucket along with squirters, fountains, and a mini slide for kids. Other rides include an open slide, a closed slide, and a tree stump slide.
The closed slide is quite thrilling as it has complete darkness on its closed side. The tree stump slide delivers the riders directly four feet inside the cold water which sounds so much fun.
The pool is huge and is very comfortable for kids too.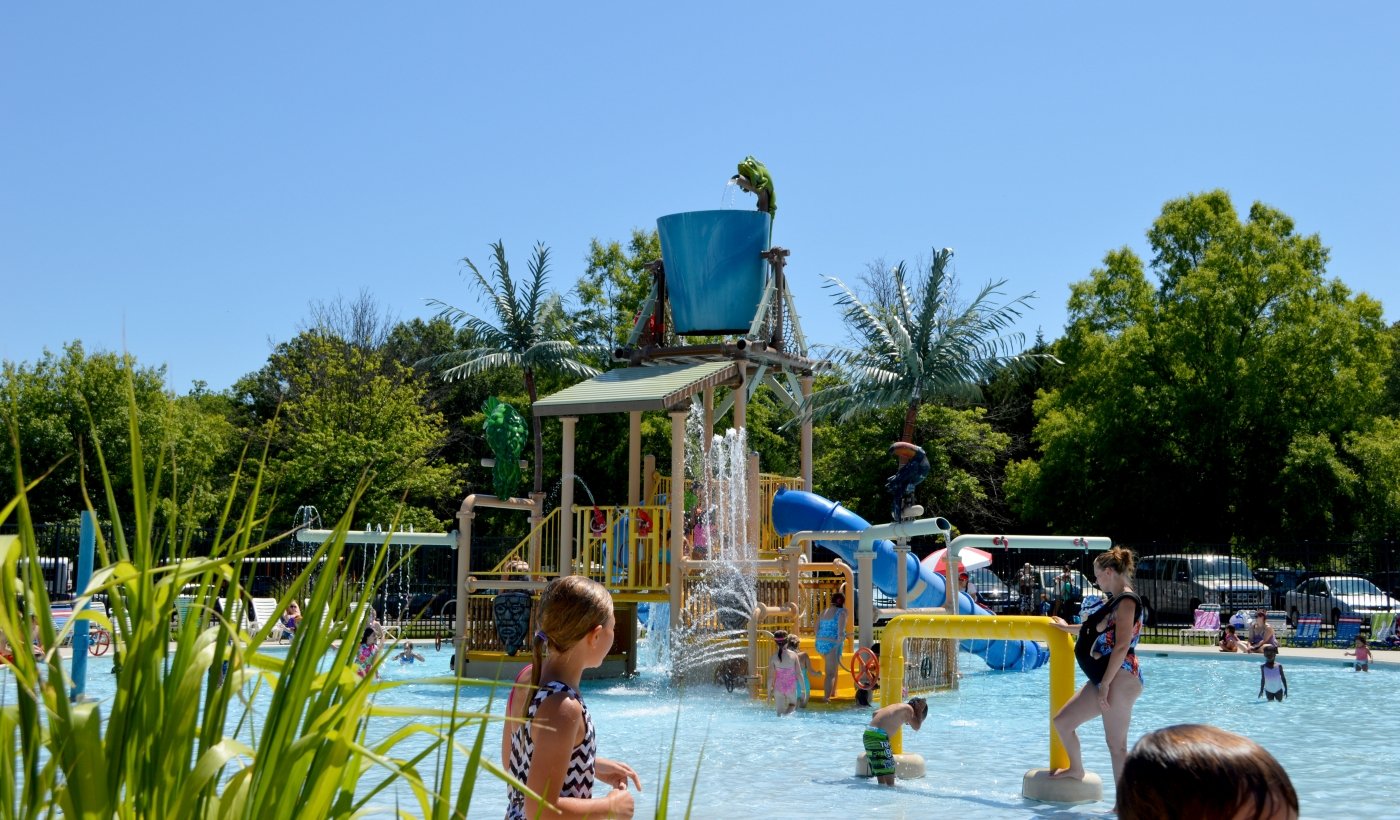 The pool is managed by well-trained and world-renowned staff who are ever ready to help their guests. It is obviously advised to swim safely and take special care of the kids inside the pool area but the staff also keeps a continuous watch on pool activities.
It is as safe as it can be to enjoy these rides without any worries. There are splash pads and water cannons which makes it more exciting.
Rules and regulations must be checked before checking into the island for a better experience. Hence this is best for kids and adults alike.
1.9. The Woodlands
Woodlands event facility in the Algonkian regional park offers natural wooded areas with open fields which are perfect for a picturesque wedding in the forests of Virginia.
The rich setting and peaceful atmosphere are very elegant. The place features a dance floor, golf course, high ceiling, and a phenomenal fireplace which is a pure attraction for the visitors.
A very definitive wedding can be planned at this place. During the afternoon, this place becomes more beautiful with the sights of trees and it's a great place to take a walk in the woods.
The windows provide a direct look right into the wooded golf course.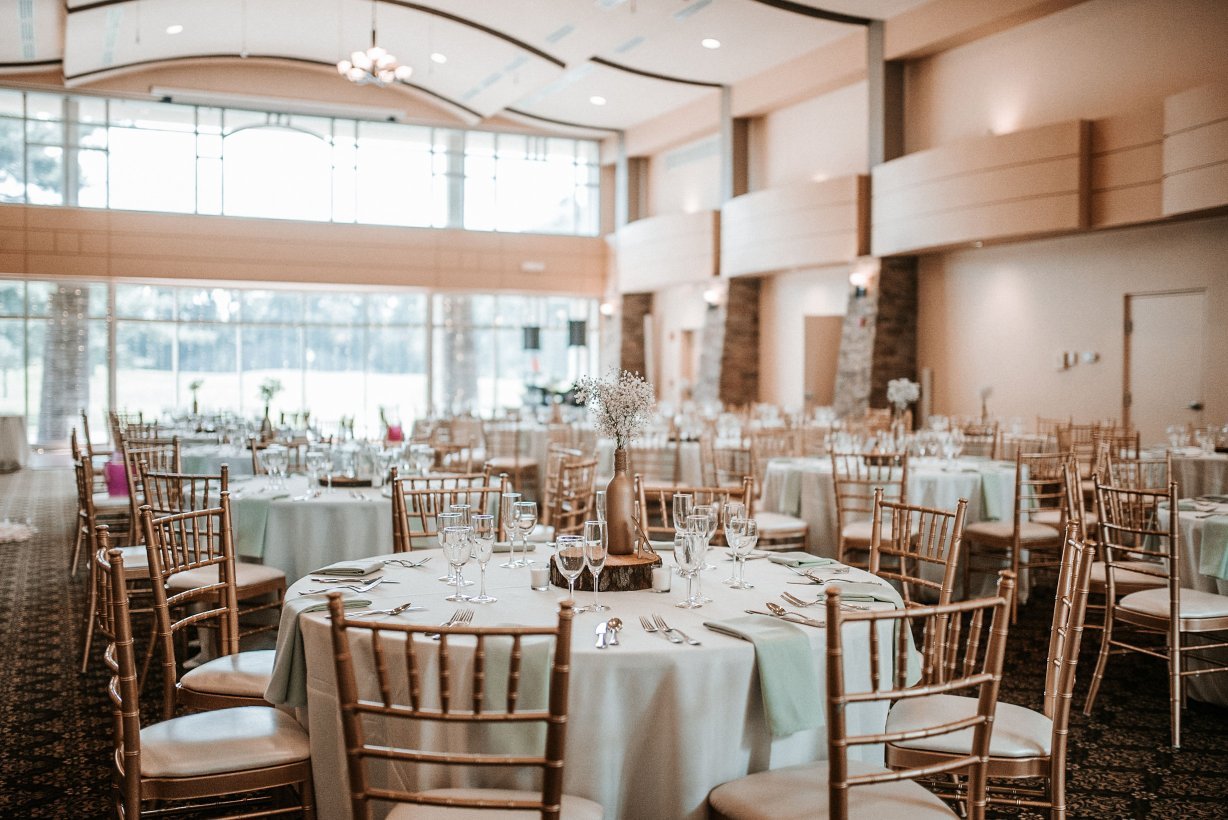 The Algonkian regional park also provides service catering. You can book them through the park's official website for any event.
There are also cottages with a riverfront view which can be appointed for the guests to take rest. Other facilities include boat storage, picnic shelters, parking service, and many more.
1.10. Book a Cottage
There are vacation cottages right in front of the Potomac river which gives amazing riverfront views offered by the Algonkian regional park.
Also, the guests who come for the weddings can stay and relax in these cottages. There are different sizes available ranging from 2 bedrooms to 5 bedrooms and can take up to 10 people at once.
The rooms are fully embellished and they also have private parking, decks, and furnished kitchens.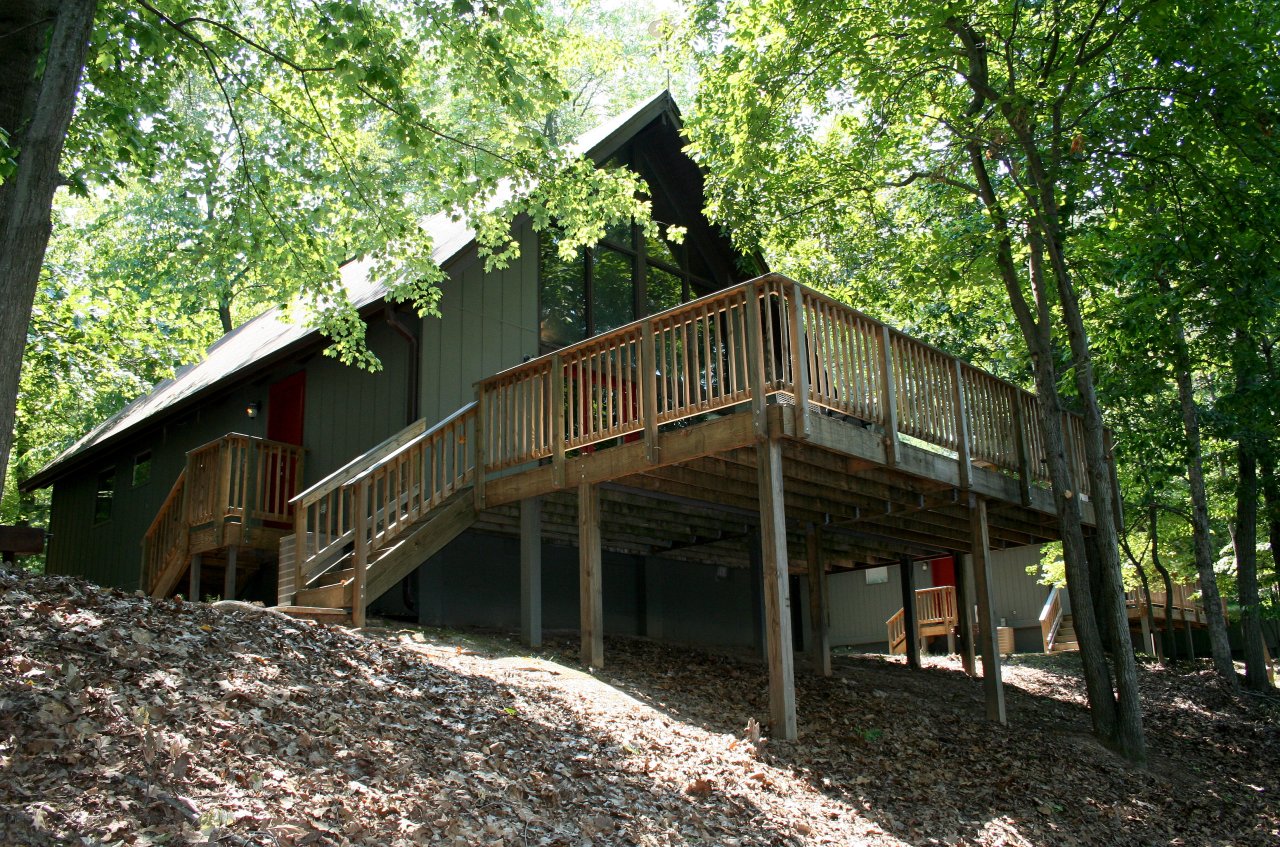 You can also book the deluxe rooms which have special facilities like hot bathtubs and luxurious bedrooms.
The occupant must be of 25 years or above. The renters get a valid ID at the time of booking which they will need at the time of checking in. The adjoined golf course and clubhouses also need ID proof.
Any damage to the cottage property can cost extra charges depending upon the damage done. No pets are allowed inside the cottage area as they can harm the exclusive items of furniture.
Other terms and conditions must be noted before renting the cottage.
1.11. Boat Launch
Algonkian regional park has got a wonderful boat launch entry point. If you start properly, you can explore the whole of the Potomac river with a view of the whole river.
You can also witness the beautiful sunset while boating on this river. Other views can also be experiences such as the animals in the river and the trees.
Different kinds of boats such as kayaks, canoes, and Jon boats are allowed here.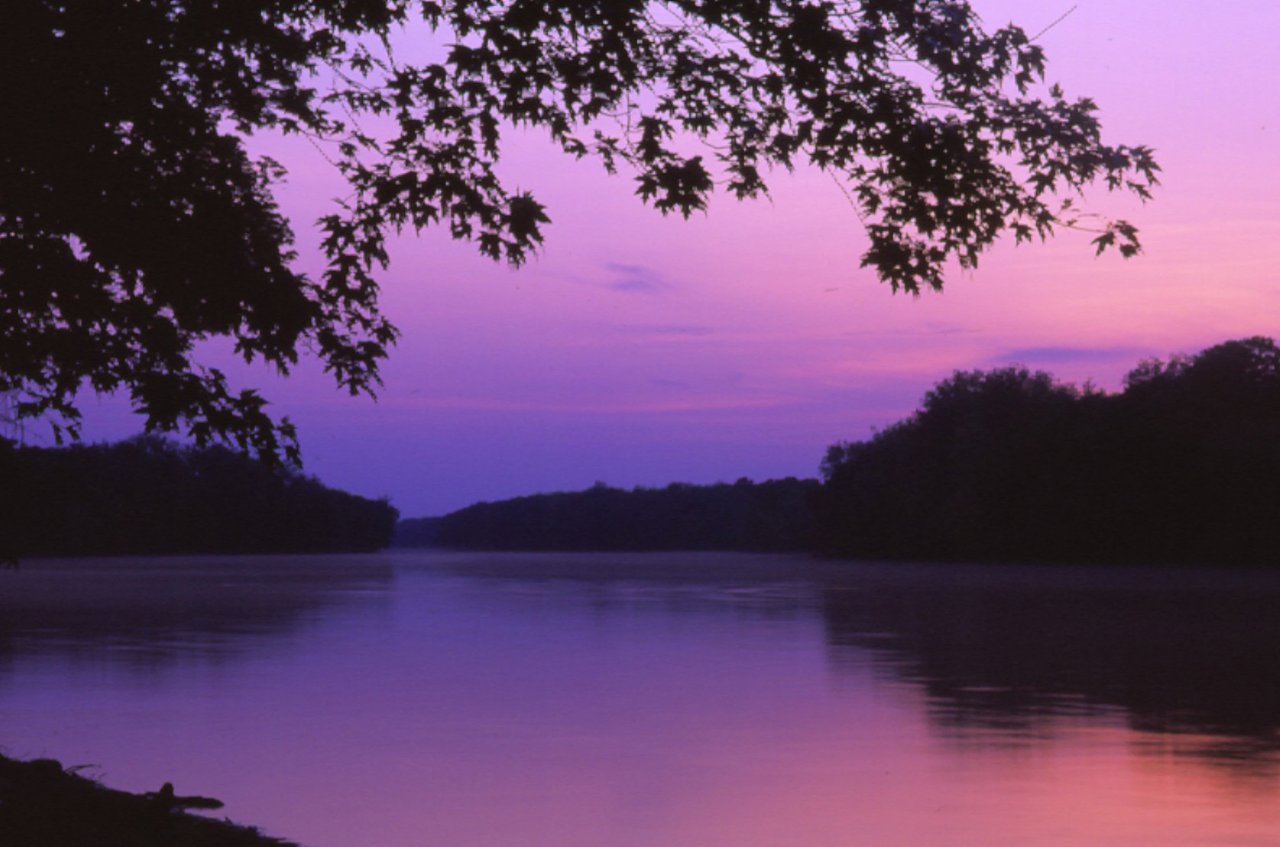 For boating, first, you need to buy tickets which cost very minimal. Visitors with annual passes can easily skip the lines and board indirectly.
There are also discounts for senior citizens over the age of 55 years.
1.12. RV and Boat Storage
You can bring up your own boat or vehicles with proper permission and enjoy boating in your comfort zone as they also have the RV and boat storage facility which is located on the park's own property.
The Algonkian regional park features parking and the fees vary from boat to boat according to their size. The boat storage prices range between $196 to $308 which covers the prices for all sized boats.
The RV storage fees per quarter range between $178 and $280 for all regular and oversized RVs.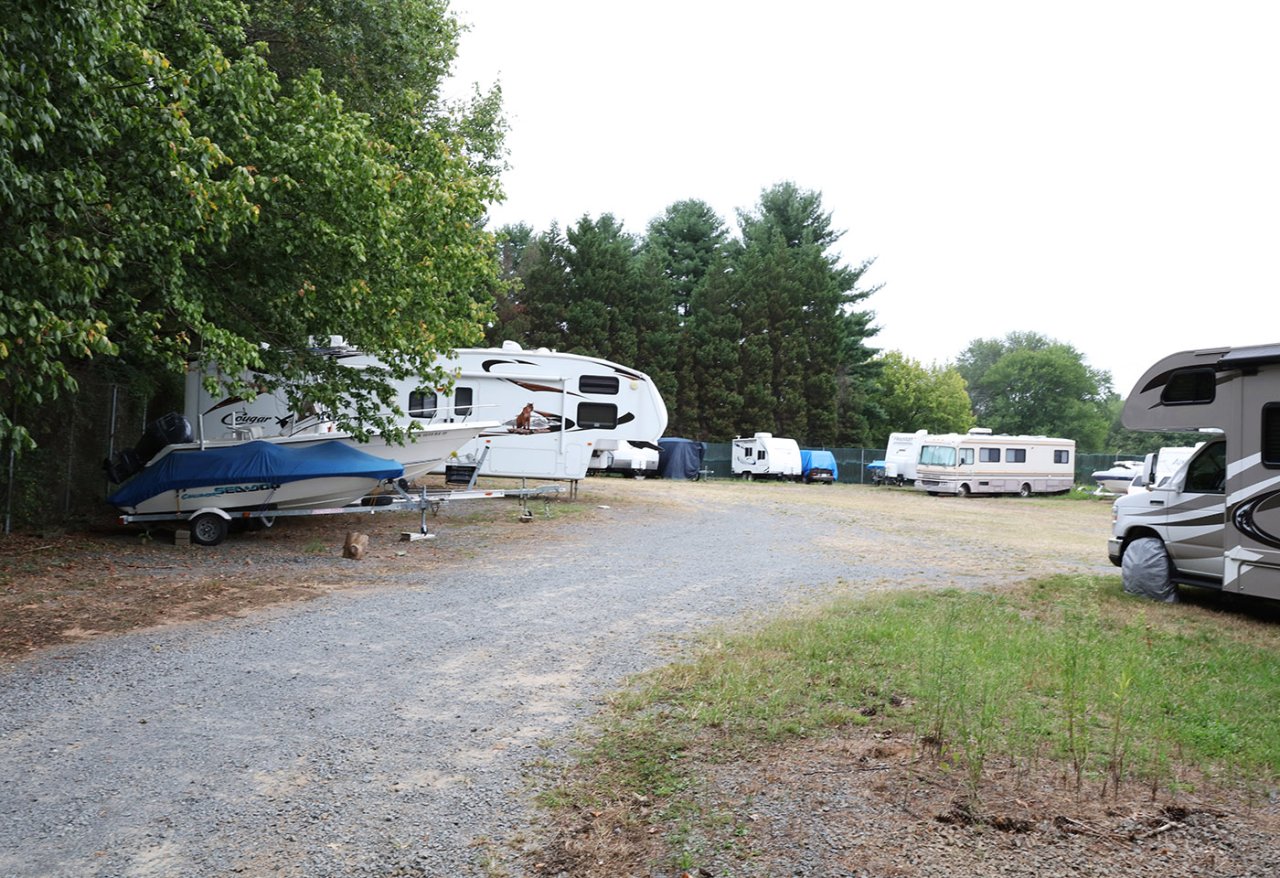 So these were some of the fun activities which you can enjoy when visiting the park. They are more exciting when experienced than it looks and it does not end here.
You will surely see many more activities which can prove to be lifetime experiences. Whenever you go to Virginia, this park is a must-visit.
Also, it is a family-friendly place so you can bring your whole family and bag up memories together.
In the End
The Algonkian regional park is a very comfortable destination for a one-day trip to get a leap from your exhausting work schedule. The view of birds, sunsets, and trees blossoming makes it look like scenery therefore, making it a perfect place for some photoshoots as well.
You can surely try it out. Walk, run, relax, eat, and have fun! It is a very popular destination for people who like outdoor exploration and provides a peaceful escape from the city.
FAQs
1. In Algonkian Regional Park, how many trails are there?
The Algonkian Regional Park has 3 trails. 
2. Can I stay at Algonkian Regional Park?
To rent huts and cottages in the park, you can get in touch with the park's administration.
3. At what time does the waterpark open in Algonkian Regional Park?
The waterpark at Algonkian Regional Park opens at 11 AM in the morning.