San Francisco makes up for one of the several cities in the USA that have the largest number of inhabitants. Amongst the best of everything, there are also some best high schools in San Francisco.
It is a crucial commercial and cultural hub. The city's landscape is stunning since it is home to some of the nation's finest infrastructure.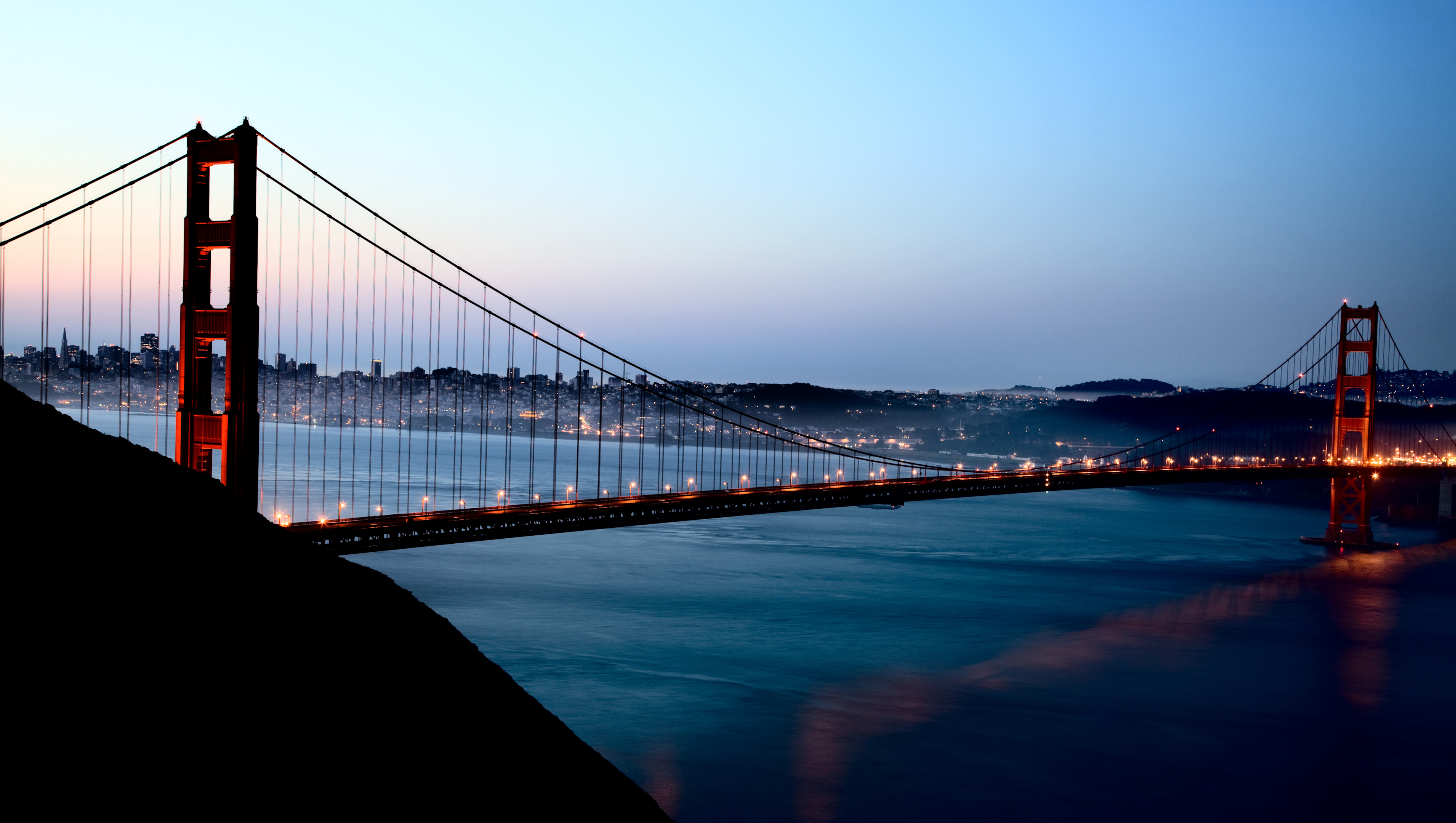 There is simply a lot to explore around here in San Francisco, from the Chinatown district to the Golden Gate Bridge.
One of the important aspects of high schools in San Francisco is the educational opportunities it has to provide.
What does "Best High Schools in San Francisco Ca" Imply?
San Francisco ca can be an exciting place to be at. The city sure has to offer quality in everything.
Thus, some of the best high schools are found around this region. These offer holistic development, one student at a time.
College placement, advanced placement, and inclusive curriculum, all of them are a part of these high schools in San Francisco ca.
Best High Schools in San Francisco
When it comes to education in San Francisco, choose only the best high schools. This list brings forward the 10 best high schools in San Francisco that are distinguished in their quality of education, and curriculum.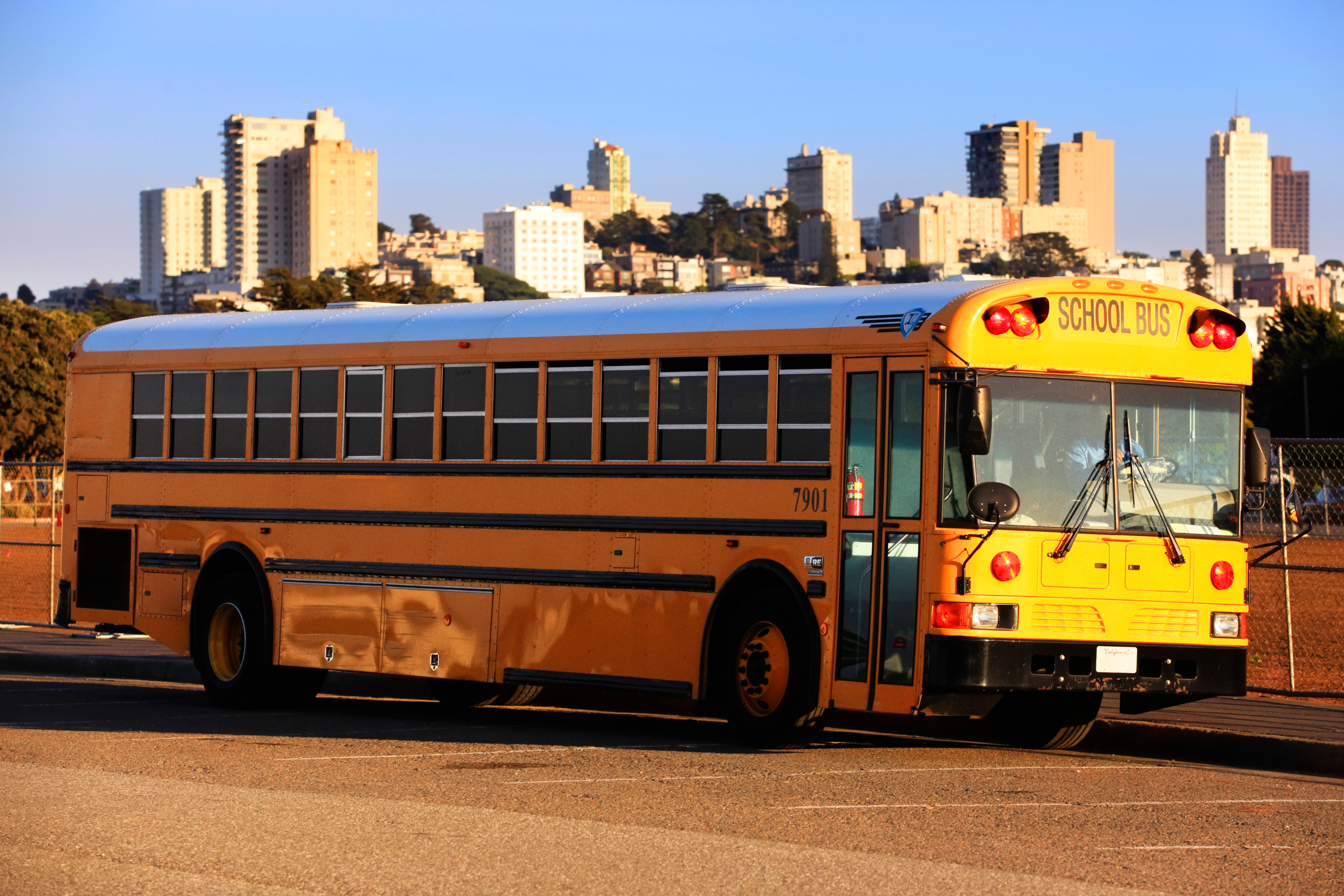 San Francisco has public, and private high schools here, and international private high schools that you can try. Let us look into some of the best high schools around the city.
1. Archbishop Riordan High School
The Archbishop Riordan High School was founded in 1949 and is located at 175 Frida Kahlo Way in San Francisco ca.
The high school is Archdiocesan Catholic while following the Marianist tradition.
It is an important school in San Francisco and is dedicated to achievement and inculcating leadership values in students.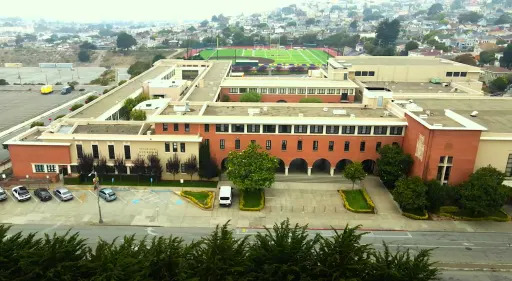 Students are offered a curriculum that will enrich and enhance their sense of faith, service, justice, and inclusivity.
The school offers preparation to students regarding their future higher education, presenting them with various preparatory classes, advanced placement courses, and modules. At Archbishop Riordan, it is believed that each student can live up to their abilities.
In present times, this school is working towards shaping learning in a way that best adapts to the challenges of the modern world.
It means to progress the traditional definition of high school learning.  The annual fees for the school are around USD 21,950.
2. Jewish Community High School of the Bay
The Jewish Community High School of the Bay has been founded in the year 2001.
It is a bay school located at 1835 Ellis Street. The school gives its students the best of everything, eventually wanting them to be the best of themselves.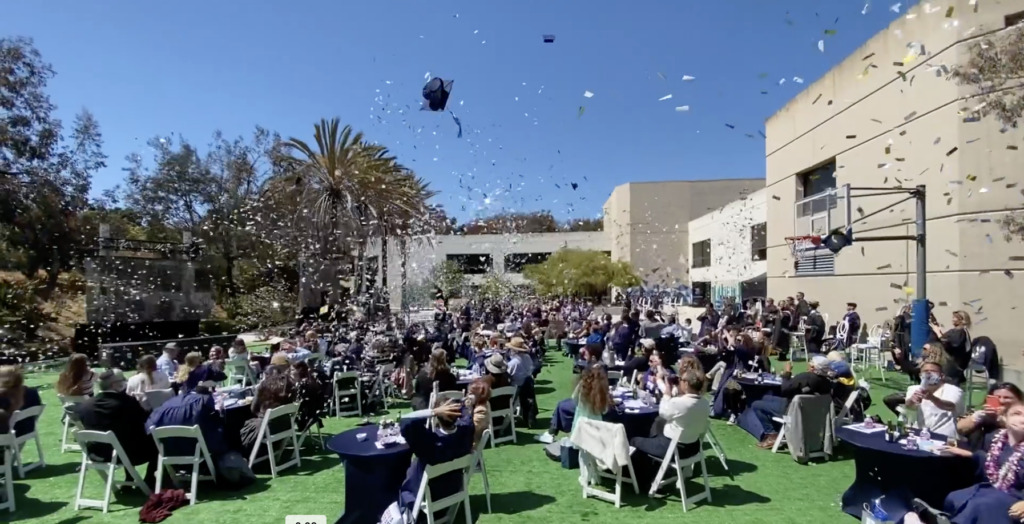 The school offers students ample opportunities to hone both their curricular and extra-curricular abilities. As young individuals and teenagers, students learn to inculcate new hobbies.
The capacities of the students are amply utilized as they develop their personalities through learning, respectful debates, and critical thinking.
The school has an impressive faculty that makes learning better and celebrates achievement.
The high school humbly believes that the right education can make students learn leadership skills
The institution takes pride in helping students be self-reliant while having a strong sense of identity.
The students turn out to be learners who are going to bring value to whatever they put their minds to.
The choice of subjects provided is wide, with teachers and parents that encourage the students in all aspects. The annual fee for one student at this San Francisco school is USD 47,095.
3. Convent & Stuart Hall
Located at 2222 Broadway in San Francisco ca and founded in 1887, the Convent & Stuart Hall is one of the best top schools in the San Francisco bay area and Francisco Bay Area.
It follows an approach to raising students that will not only possess important values but also will become forces of global change.

The high school takes pride in its educational experience which has extended for over 200 years.
In teaching students the ways of life, the institution means to let them have an identity that transcends societal norms.
Students are encouraged to see themselves beyond their social identities as well, that is to say, it is much preferred if they see themselves in the scaffold of their dream professions.
Keeping in mind the learning patterns that differ in genders, the school has formed modules and curriculums that best suit each student's learning desires.
All students deserve to achieve an honors level of achievement, success, and expertise in the field and subject of their choice, something that Convent & Stuart Hall has sought to achieve.
The all-around development of the child, intellectually, physically, and emotionally, is a crucial goal for this high school.
They are working towards educating young minds in a way that they remain curious thinkers throughout their lives. The annual fee ranges from USD 31,900 to 43,975.
4. Drew School
The Drew School is located at 2901 California Street in San Francisco ca. It possesses a unique belief in its students and the hidden potential they possess. Each student has a unique ability that must be nurtured to its full potential.

The people at Drew have a keen interest in their students' capabilities. When you have schools that care about students, they can grow up free to be confident.
The faculty has also been identified as a wonderful one, and this high school is a remarkable place for you to foster closer relationships.
The institution wishes to make young people from around San Francisco the best of themselves, by moving away from the traditional definition way of teaching.
The high school also is unique in the sense that it is working hard to create a safe space for the students to realize their interests, not focus only on rankings.
The curriculum keeps in mind the various need of different students. The fee structure for the high school is around USD 46,900.
5. French American International School
A 1963 foundation, the French American International School is located at 150 Oak Street in San Francisco ca.
The school provides a cross-cultural experience while using both French and English as modes of instruction.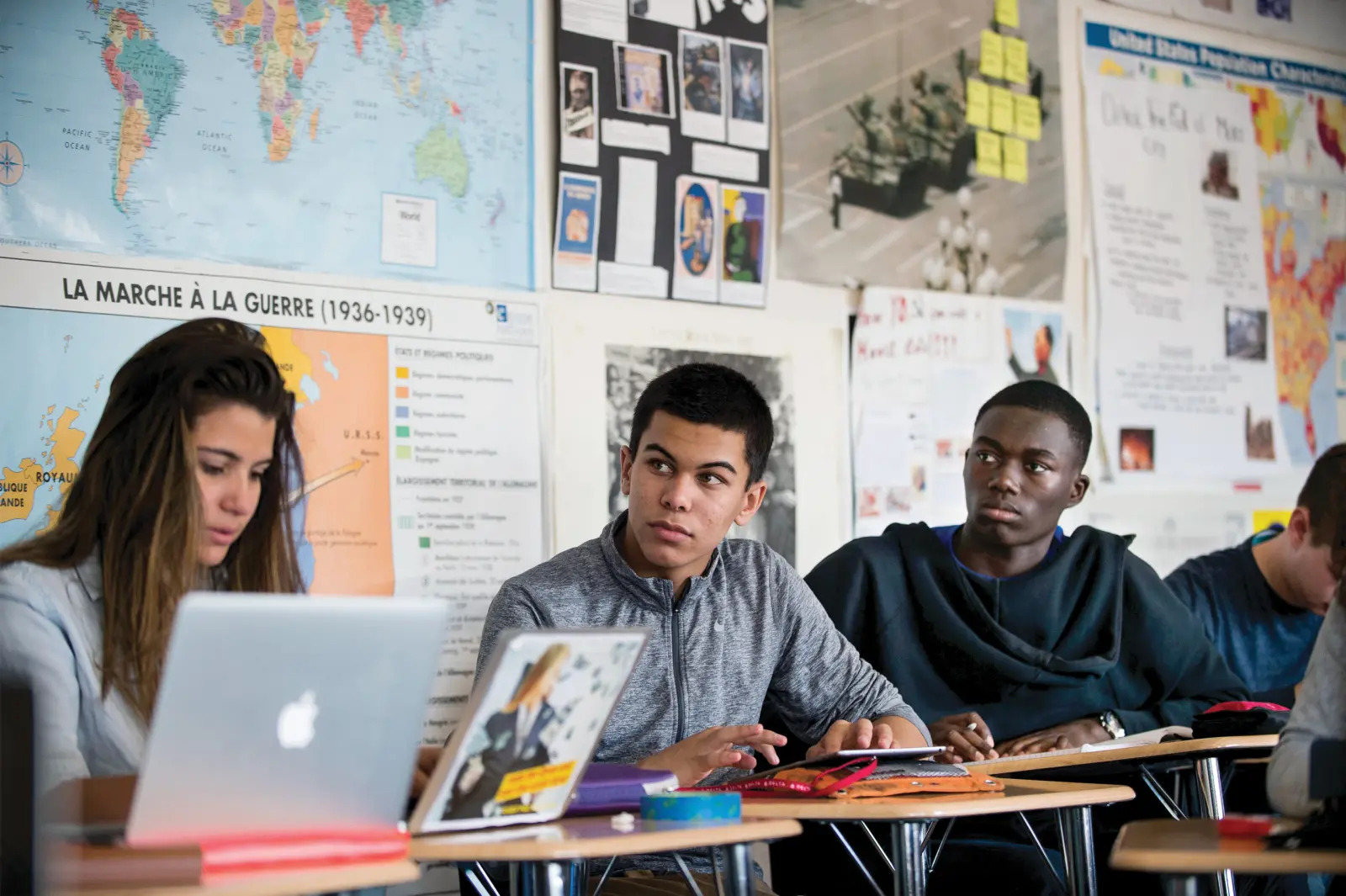 This not only is great exposure but also a way to inculcate some very important values in the students, from much earlier.
The community of the school is based on respect, inclusion, curiosity, collaboration, and integrity.
The high school is a diverse cultural hub for students from different walks of life and celebrates all of it at every chance, truly a San Francisco feature.
The teaching staff works to give each student knowledge and encourages critical thinking skills in them as much as possible.
By the time of graduation, the student is adept in almost three languages and knows their way through several subjects in more than one language!
Apart from a great focus on academics, the high school makes sure to pay mind to extra-curricular activities from trips to arts.
6. Lick Wilmerding High School
Lick Wilmerding High School is an 1895 foundation at 755 Ocean Avenue in San Francisco ca.
The school stands out due to its rigorous curriculum focused on a challenging academic system.
It is surely a good place to expose the student to healthy academic competition while learning to hone their skills to the utmost limits.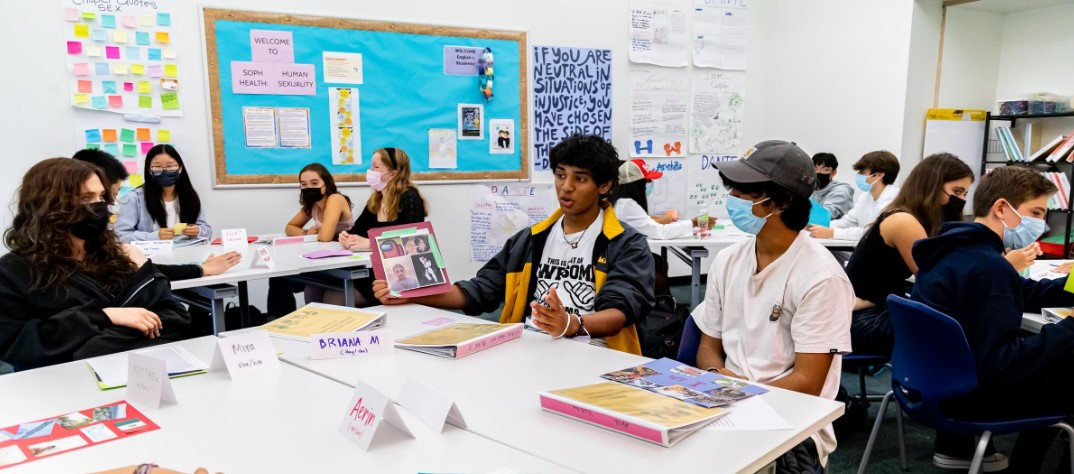 While studying intensively, the students work towards nurturing their extra-curricular interests as well, such as those in chemistry, economics, the sciences, sports, and the arts of sorts. What the school wants to do is to impart positive developments.
You not only graduate from this San Francisco school but take with you years of learning as well as friendships.
The institution means to target three components of a student– their head, heart, and hands.
Their aim and success in doing so are to raise world leaders in a stress-free environment, making them capable of bringing changes.
Milestones in the campus premises, such as the Library and the Café are symbols of the care for the students, in nurturing their health and minds. The school has had a legacy of impacting the lives of students that have graduated.
7. Sacred Heart Cathedral Preparatory
This excellent preparatory wishes to nurture the academic skills of its students and hone them to brilliance.
The 1852 foundation boasts a rigorous curriculum and a stellar educated teaching faculty intending to create critical thinking and excellent students.

The high school uses the latest ideas and technology to make the classroom experience the best one. It helps the children grasp and learn faster.
It is all the testimony of the commitment of the faculty to teaching these students well.
Located on 1055 Ellis Street in San Francisco ca, the preparatory has a motto of "Enter to Learn, Learn to Serve".  Core Catholic values help the institution impart quality education to its students.
Here it is humbly believed that technology is an ever-evolving concept that must be properly utilized for the best education. The average annual fee for preparatory high schools is about USD 20,000.
8. San Francisco University High School
This local innovative school was set up in 1975 and has been imparting quality arts education ever since.
Located at 3065 Jackson Street in San Francisco ca, the school is run independently of private schools in the Bay Area and is also co-educational.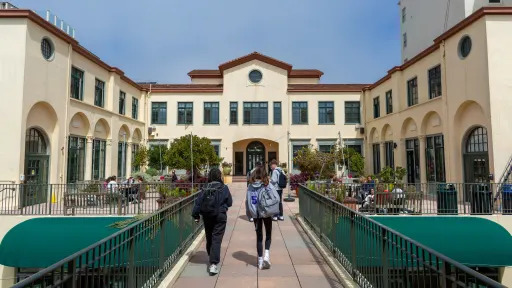 The local high school has built itself over the years to adapt to the nation and growing ways of learning. Students grow up to be independent individuals who are capable of unbiased dialogue.
The classes' focus is on fostering and building a student community that helps each student realize their dreams and true potential.
In their own words, they are welcoming classes of students who are motivated to receive profound learning.
Be it economics, chemistry, history, or literature, students appreciate all the learning they can get.
Education is considered a transformational process at San Francisco University High School.
The infrastructure provides the students and families with a creative space; being the epitome of learning and understanding in them.
In giving the students the education they deserve, this private high school acts as a catalyst for all the development they have in their formative years. The annual fee for private high schools is about USD 46,960.
9. San Francisco Waldorf High School
San Francisco Waldorf High School is a relatively newer school (est. 1997) at 470 West Portal, San Francisco ca.
The school focuses on readying students for their dream colleges by giving them exposure to a creative program based on a curriculum focused on holistic development.

The campus of San Francisco Waldorf High School is a lively affair as learning takes place in the backdrop of diverse backgrounds and communities.
The faculty members make it a goal to help students achieve the excellence they deserve.
The institution takes the different stages of development of teenagers into account while dealing with the students, helping them reach their intellectual and social potential, and also celebrates achievement.
They keep their class size smaller to encourage understanding and debates among classmates.
The curriculum is inclusive and is based on not simply textbooks but understanding ideas beyond them.
There are also trips as extracurricular activities around here. The average annual fee for this urban school is about USD 40,200.
10. St. Ignatius College Preparatory School
St. Ignatius College Preparatory School has been around since 1855 and has taken pride in educating students that grow into successful adults with a keen demeanor throughout their lives.

Located at 2001 37th Avenue in San Francisco ca, the St. Ignatius school is a place for intensive learning through both curricular and extra-curricular activities.
It puts its students on a pedestal of healthy competition and ample opportunities (like honors-level classes) so they are prepared for college admissions. Their dreams of entering the college they want are honored here.
People at St. Ignatius accept and celebrate the diverse backgrounds that the students come from.
People believe that this atmosphere can give them a learning experience where they learn to be respectful, confident, and proud of who they are, while also learning to face the challenges in the outside world. They are also taught that rankings are not all that matters.
The mutual focus on the quality and progressiveness of urban high schools is an approach that makes the St. Ignatius school stand out for high school education; also ensuring higher graduation rates. The average annual fee is around USD 24,375.
Can you get Advanced Placement Courses in San Francisco ca schools?
Schools in San Francisco ca are one of the best high schools around, so it is no doubt that a lot of these also provide important resources like Advanced Placement Courses that are often found in well-known preparatory schools.
How to Finalize the Right Schools in San Francisco Ca?
While San Francisco ca is so full of opportunities, it is important to spend time in ample research while you finalize the right school.
There are a lot of private high schools around here that will prove fruitful, while some public ones will also fit into your budget.
Choosing only the Best High Schools
High school is one of the most important experiences in the life of a student. It is a place for enlightenment, intense learning, advanced placement courses, and valuable lessons. Therefore, investing in the right high school is important.
Those looking for education opportunities have several options in this city, such as private high schools, public high schools, and some international ones.
San Francisco makes your choice according to your needs even easier! There is hope that the list of high schools used in this article helps you identify the best high schools in San Francisco.